"In this series I am bringing you an exclusive list of wines for Valentine's"
If ever there was a year to celebrate Romance 2021 is it! #ValentinesAtHome may be the theme for 2021 and what would be more romantic than sharing a bottle of wine with your sweetie?
BC offers such a wonderful array of wine varietals and vintages that you may want to select more than one wine for pairing to share with your love.
Wines that signify Love…
Tinhorn 2019 Pinot Noir

Pinot Noir, the heart break grape. One that everyone loves and loves to hate. Tough grape in the South to grow at its best, but spurs the love winemakers have for it and strive to make a good pinot.
Harper's Trail Chardonnay Sparkling

Fresh aromas of peach, apple, and almond also show on the palate. A creamy texture with a soft, delicate mousse is followed by a long, refreshing, dry, lime finish.
Food match: Great on its own or try with egg rolls, popcorn, sushi, or a blini with crème fraiche.
Three Sisters Tempranillo Rosé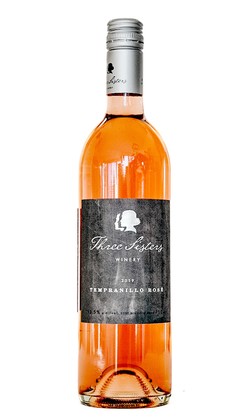 A Spanish varietal produced in a Provence style Rosé. Cherry and barb tart topped with mascarpone and crème de cassis. Enjoy this as if you were in the city of love.
Eau Vivre Pinot Noir
Alluring & captivating, our Pinot offers a delicate bouquet of cherry, raspberry, spice and vanilla. A rich and silky red that charms with a zest of cranberry, cerise and clove. This gold medal winner rewards with a bright acidity and a long fruity finish.
Hillside 2019 Heritage Muscat Ottonel
New Release!
Muscat Ottonel was the first white variety planted at the Hillside farm (1984), and has been a favorite here for some 30 years. The Muscat family numbers over 200, and Ottonel is a particularly floral, refreshing member. This wine has lovely floral aromas and hints of spice.
Pairs beautifully with Thai food, picnics and fresh air!
Blue Grouse Quill Gamay Noir 2018

This wine is fresh and lively, sporting aromas of black currant, cherry, and red plum. On the palate, it is light and juicy with moderate to low tannins. For winter and early spring, we recommend you serve this wine at room temperature with roast chicken or charcuterie. In summer serve it slightly chilled with lighter fare such as grilled fish and vegetables.
A perfect companion to wild sockeye salmon or hearty pasta dishes.
Noble Ridge 2017 Reserve Meritage

Tasting Notes
This voluptuous Meritage presents pleasing aromas of rich black fruit, tobacco, dark chocolate and a subtle earthiness. Flavours of cassis, licorice and spice are underpinned by well-integrated oak and a long finish. Firm tannins grace this wine with a cellaring potential of 8-10 years.
Food Pairing Notes
Grilled Lamb, Portobello Mushrooms, Blue cheese, Dark Chocolate Desserts
The View Reserve Pinot Noir 2018
Evocative of true love, The View's 2018 Pinot Noir Reserve is multi-layered and complex.  It entices with alluring aromas of dark violets, ripe berries, and spice and makes good on its promise with scintillating flavours of raspberry and bright cherry, complimented by elegant earthiness, smooth oak and pleasing velvety tannins.
Vanessa 2015 Meritage 

"Bold commitment"
A rich Cabernet-based cuvée, our 2015 Meritage is a BC powerhouse while being extremely luxurious. Elegantly layered and bursting with fragrant aromas of ground coffee, sage, sweet cherry, chocolate, and currants. Big, bold flavours of blueberry, ripe figs, cocoa, dark cherry, and French vanilla on the palate. This Meritage shows excellent structure and concentrated flavour, leading to lingering, silky tannins that are well balanced and full-bodied. Enjoy with rosemary braised lamb, herbed grilled meats, and black lentils.
Four Shadows 2018 Pinot Noir 

This medium bodied, barrel aged Pinot Noir has elegant, fruity aromas of raspberries, candied cherries and dried plums. Upon tasting you'll find blackberry, pepper and earth-driven layers, like herbs and mushroom on the palate. A dry, well balanced wine with a lovely long finish.
We've singled out our 2018 Pinot Noir because of it's elegant structure. We feel that the delicate, medium body with hints of spice reflects the very nature of love itself.
Mayhem 2019 Pinot Blanc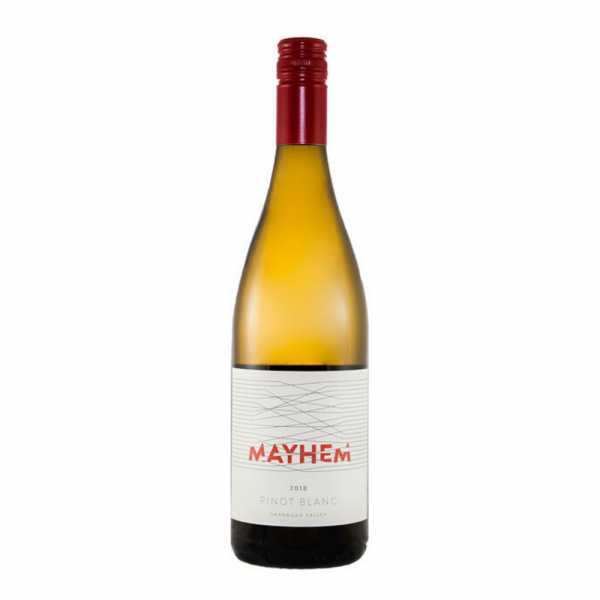 This wine starts off tight in the glass and evolves into a fruit forward wine showing off stone fruit and brioche notes on the nose. The palate matches the nose and has plenty of stone fruit present. There is some ginger spice notes present to accompany the acid that skips across the palate nicely.
The nose brings to mind scenes of suitors laying on verdant grass wooing their love on a blanket under a canopy of orchard fruits.
Nighthawk Vineyards 2020 Pinot Noir Rosé

Our Rose is crisp and lively, made in a Saignee style from our estate grown Pinot Noir.  It features hints of ripe raspberries, rhubarb and delicate floral notes. A perfect pairing with fresh BC oysters or crab, cured meats, sharp cheeses, or as a summer patio wine!
What better way to say "I love you", than to pre-order a case of our 2020 Pinot Noir Rose set to release by February 28.  The past vintages each won gold medals in the Best of BC Wine Awards.
Meyer 2018 McLean Creek Road Pinot Noir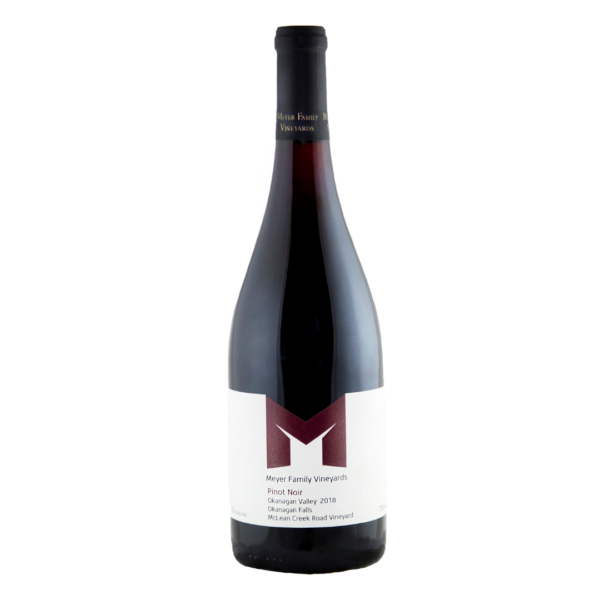 If you're cooking vegetarian for your Valentine, pair this beauty with a braised mushroom tart with crumbled goat cheese. If you're in a carnivorous mood you can never go wrong pairing a fine Pinot Noir with duck confit, a timeless pairing that even Bacchus would envy!
There are few endeavours that require more love than the operation of a family farm. If you are looking for a gift or pairing that is simply infused with love, look no further than 2018 McLean Creek Road Pinot Noir. A single vineyard Pinot Noir from the home vineyard of the JAK & Janice, proprietors of Meyer Family Vineyards. From bud burst, to small batch harvest and ferment, to bottle, to you; this bottle has been held by almost every caring set of hands at Meyer, and you can taste the love and attention it received along the way!
Bench 1775 2015 Cabernet Franc

Our Cabernet Franc is a medium-bodied red wine loved for its savoury soft tannin, with a spicy note overlaying red plum and lifted notes of raspberry.
This is ideal to pair with tomato-based dishes, vinegar-based sauces (smoky BBQ) or rich veggies like black beluga lentils. If there was one helpful tip we could give you about pairing Cabernet Franc, it is to match it with real herbs in your dish.
The 2015 vintage of Cabernet Franc saw very warm growing conditions resulting in a wine with medium-high acidity and a noticeable length in its' finish of savoury characteristics.
Fort Berens Meritage 2018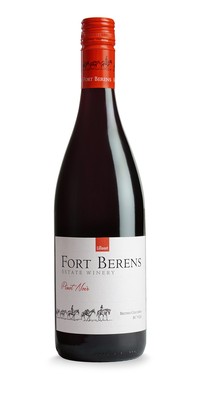 Savour the aromas of wood, spice, black currants, and bright black cherries in our classic Merlot-predominant Meritage. This full-bodied wine is juicy with a complex palate featuring notes of dark cherries, spice, and oak. It is elegant with soft, but lengthy tannins and a nice, long finish.
Celebrate love with your sweetheart as you fall in love with the Fort Berens Meritage. Decant this full-bodied wine to open up the aromatics of this elegant Meritage, which is a blend of 68% Merlot, 30% Cabernet Sauvignon, and 2% Cabernet Franc. With beautiful blackberry, cherry, and dark chocolate notes, this full-bodied wine is nicely balanced with a lingering finish.
Moon Curser Dead of Night 2018

Tannat is a robust tannic red grape that originates from the Madiran region of France and has recently also became known as the flagship grape of the wine regions of Uruguay. It's often used in blends, so Moon Curser's owners Chris and Beata Tolley (both are trained as winemakers) tried blending Tannat with many different varieties when they first set out to make this wine. Beata's suggestion of a Tannat/Syrah blend ended up being what they decided would become Moon Curser's flagship blend, Dead of Night.
Chris once told John Schreiner "Beata and I blind-tasted blends for Dead of Night two years in a row. We don't even bother blind-tasting the Tannat blends now. It is always going to be a Syrah blend. Originally, we tasted other Tannat blends and we always picked the Syrah. They seemed to marry quite well – although the appellation system in France would not allow that."
I chose our Dead of Night 2018 for Love because it is a blend of Tannat and Syrah that in our minds love being together.
Wines available through the winery websites, either directly, or by email. Many of these fine wines are available at select Save-On-Foods or wine shops. Nighthawk 2020 Pinot Noir Rose set to release by February 28.
Tasting notes and bottles shot courtesy of the wineries. I received complimentary bottles of wine from Blue Grouse and Three Sisters.