"In this series I am bringing you an exclusive list of wines for Valentine's"
If ever there was a year to celebrate your Passion 2021 is it! #ValentinesAtHome may be the theme for 2021 and what would up the excitement more than sharing a bottle of wine with your lover?
BC offers such a wonderful array of wine varietals and vintages that you may want to select more than one wine for pairing your Passion. This list of wines is spontaneous and enticing, a lot like the days of Passion.
Once you've passed the early stages of a relationship, when you've gotten to know each other, exploring your love of wine together may add a spark to your Passion for Valentine's Day.
Tinhorn 2017 The Creek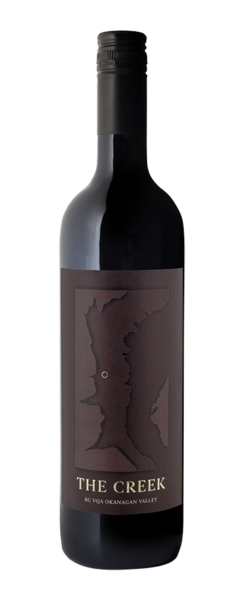 This blend was created by culminating the passionate efforts of the vineyard team and wine making team.   Their passion shines through in the final product. A great gift to be shared and savoured with someone special.
Harper's Trail 2018 Pinot Noir

Fragrant aromas of vanilla and cherry, followed on the palate with a vibrant mouth feel, velvet soft tannins, and a long, cocoa finish. A very versatile and food friendly wine, try shellfish, chicken or duck, or pair with cheese & charcuterie.
Three Sisters 2018 Tempranillo
A Spanish varietal, rarely seen in the Okanagan. Inviting notes of day chocolate and espresso. Soft, smooth flavours of plums and a finish of chocolate. Love is considered an irresistible passion by Spaniard; let our 2018 Tempranillo take you there.
Eau Vivre 2019 Rosé

Notes of strawberry, watermelon and crab apple entice the nose from the onset, complimented by hints of savory herbs & minerals on the mid-palate. Beautifully balanced, this wine is best enjoyed in it's youth.
Hillside Gjoa Vineyard Merlot
Gjoa's vineyard, situated just below our winery, was established 27 years ago.  These mature vines produce fruit which stands out with deep plum and mocha aromas and a savoury note to the palate, lending sophistication to the finish. So fun to taste and compare with our Dickinson Vineyard Merlot.
Blue Grouse Quill Off Dry White 2019

Gewürztraminer 49% I Riesling 22% I Chasselas 11% I Schönburger 9% I  PInot Blanc 9%
This medium-bodied wine boasts generous aromas of granny smith apple, peach, and citrus. The palate picks up flavours of sweet peach, pear, and honey to complete this nicely balanced vintage.
Food Pairing Notes
Enjoy with spicy Asian or Indian cuisine, lightly poached pears or taking in the sun on a warm summer day.
Noble Ridge 2016 The One

We chose The One as a wonderful symbol for PASSION. The most obvious of course is the celebration of love and all it's passions. Nothing says love and passion better than a glass of bubbly!
In addition, The One specifically represents for Jim and I a passion to build and grow our vineyard and winery. Passion has been a key emotion as we traversed the highs and lows of seeing our dream come to fruition. Without passion, I am not sure that we would have managed to reach today as successfully as we have. Right from Day 1, our sights were set on producing a super premium, excellent Okanagan Sparkling. Everything we did in the early days was towards the goal, the passion of creating what ultimately has been called THE ONE.
The View Distraction Frizzante

The View's estate grown Pinot Noir, Pinotage and a blend of aromatic whites coalesce in this vivacious sparkling rosé featuring succulent notes of strawberry and pink grapefruit. This bubbly is casual but exuberant and exudes playful fun. It's the perfect pairing for strawberries and erotic chocolate body paints.  Just pop the crown cap and let the fun begin!
Vanessa 2016 Right Bank

"Subtle, yet deeply engaging"
Crafted in a classic "Right Bank" style of Bordeaux, our 100% estate-grown Right Bank is a Merlot-dominant wine with small percentages of Cabernet Franc and Cabernet Sauvignon blended in for complexity. The nose shows ripe cherry, black plum, espresso, chocolate, lavender and sage. The full, rich pallet shows plush round soft tannins, wonderful acidity and intense black cherry and plum. A hint of leather, cacao and baking spice can be sensed, finishing with the trademark lengthy Similkameen graphite minerality.
Four Shadows 2017 Merlot

Flavours of black currant, dried plums and a hint of raspberry and strawberry can be found in this barrel aged Merlot. Full bodied and dry, this elegant wine finishes velvety smooth.
We've selected our 2017 Merlot because as the bold palate of this wine grips our senses, it brings to mind the passion with which a lover grasps their beloved. Rich, striking and velvety smooth, this wine embodies everything we want this Valentine's day. 
Mayhem Fortified Gewürztraminer

On the nose there are nutty caramel notes with an underlying candied fruit. On the palate again you'll find candied fruit, ginger and cinnamon along with tropical undertones.
This wine is our Winemaker's passion project, and the 18% abv really gets you heated up!
Nighthawk Vineyards 2018 Cabernet Franc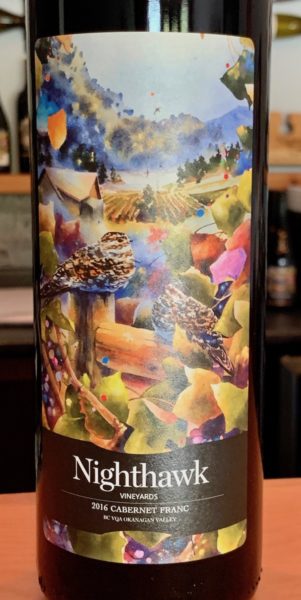 A new release!  Our Cabernet Franc is a flirtatious wine with hints of ripe raspberries, black currant, dark chocolate, and vanilla bean.  It has subtle fragrant notes with a charming aromatic elegance, and a soft but structured mouth feel.
$34.90 email to order
Meyer 2014 Blanc de Blanc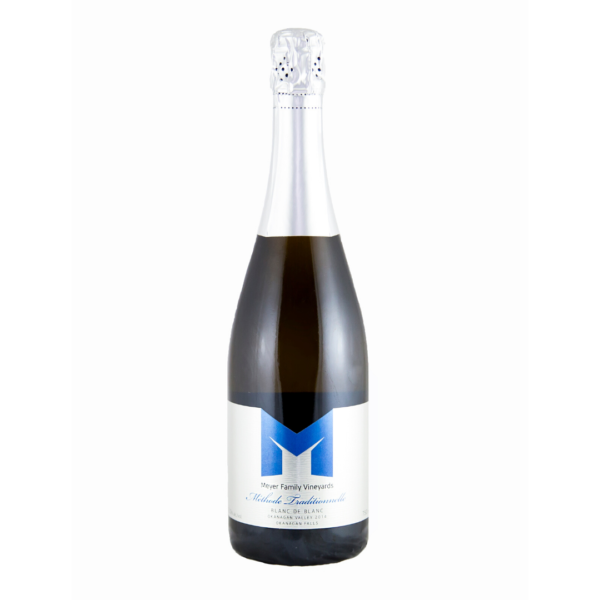 Is there an easier signifier of a passionate evening than a bucket of ice, two glasses and fine sparkling wine? Sprinkle a trail of rose petals that ends in 2014 Blanc de Blanc. This wine has the fresh lift to pair with delicious finger foods, and the body to pair with… nothing at all!
This wine, made of 100% estate Chardonnay, has been gently handled in our cellar during its 4.5 years of cellar aging before disgorging with no dosage in early 2019. We recommend pairing this wine with something as simple as smoked salmon & cream cheese on a cucumber round, or as complex as a pan-seared scallop resting on a pillowy potato pear pancake!
Bench 1775 2017 Bonfire Icewine

This 2017 Bonfire Pinot Noir Icewine is a true treasure. This flavorful wine is made from fruit harvested on Christmas Eve 2017 from our Naramata Bench vineyards. Low yields from tiny clusters resulted in rich, concentrated flavors of frozen black forest cake – iced raspberries, mild cocoa, caramel flan and balanced with bright lemon peel acidity.
Our top rated 2017 Bonfire Pinot Noir Icewine is a rare special treat to enjoy with dark chocolate desserts by candlelight or on its own by the fireplace. Enjoy!
Fort Berens Cabernet Franc 2018

Join your sweetheart in front of the fireplace with a bottle of Fort Berens Cabernet Franc. Swirl the wine in your glass and savour the aromatic notes of blackberries and blueberries, white pepper, and rose petals. Enjoy the beautiful mouthfeel of this smooth, fruit-forward wine as you enjoy the flavour sensations of blackberries and raspberries.
Moon Curser Touriga Nacional 2018

Bottle shots and tasting notes courtesy of the wineries. I received complimentary bottles of 3 Sisters and Blue Grouses wines.