"In this series we bring you our #FavouriteThings Holiday Gift Suggestions which we personally recommend"
I can't think of anything more holiday worthy than a wonderful seasonal offering from The Heart of Wine Country™ and the Winter Pack is another of our #FavouriteThings Holiday Gift Suggestions.
This season's 6 bottle case includes delectable wines from Blasted Church, Black Market, Bonamici, Crescent Hill, Liquidity, and Wild Goose plus each wine comes with Wine Notes.
Included in the 2021 Winter Pack:
Secret Society Frizzante from Black Market  

Crisp and dry, our Secret Society Frizzante is the perfect everyday bubbly! A mysterious blend of 5 aromatic white grapes, it's bursting with floral notes and aromas of orchard fruits. Lively and refreshing on the palate with flavours of green apple, peach, lime zest and pink grapefruit.
Syrah from Blasted Church Vineyards

Inky berries artfully supported by blackberry, blueberry and plum designs, rich mouthfeel. This 2017 Syrah features a bouquet of blackberry, bacon fat, blueberry and plum. The palate is similar to the nose with blue fruit supported through to the mid-palate where a savoury wave takes over and rides the supple tanning through to the elegant finish.
Cabernet Franc from Bonamici Cellars

This 100% single varietal is a medium- bodied red with aromas of blueberry, cherry and peppery spice with subtle hints of vanilla and cedar. Soft to medium-firm tannins with bright fruit flavors of raspberry and plum with subtle notes of toffee and nice acidity on the finish.
Mad Medusa Merlot from Crescent Hill

This deep, dark wine tastes as beautiful as Medusa looked, with its complex layers of blackberries, plum, chocolate and coffee, revealing the elegant spices of vanilla and bay leaves, finishing with a floral kiss of violets. This is a 2017 vintage from Munson mountain vineyards, using minimal intervention and veganism standards.
Synoptic Red Blend from Echo Bay

A blend of Merlot, Cabernet Franc, Cabernet Sauvignon, Carmenere, Petit Verdot, & Sangiovese. Fermented by wild yeasts, no fining/ filteration, and aged 15 months in French oak.
Pinot Gris from Wild Goose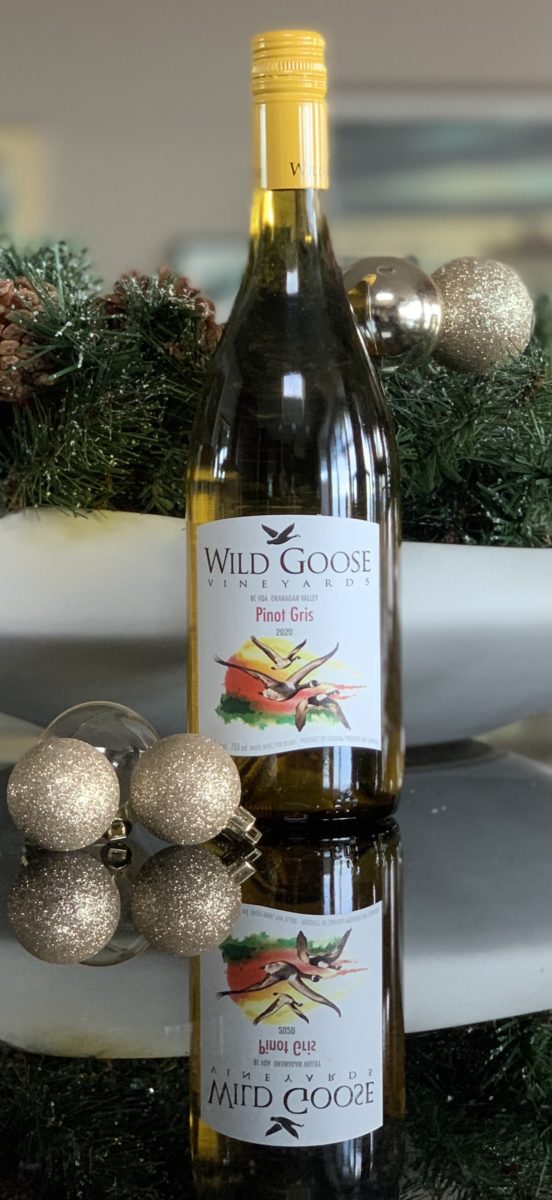 The nose expresses peach and melon while the palate fills your mouth with flavors of pear and nectarine layered with spicy, earthy undertones. A wonderful nose, well balanced, and a beautiful finish. A perennial favorite. Gold BC Lieutenant Governor's Award, 2021.
$179.99 available online or to pick up at Martin Street Liquor Merchants
The Heart of Wine Country™  is delighted to be partnering with Martin Street Liquor Merchants once again to send a carefully curated selection of Okanagan Falls and Skaha Lake's best bottles, to wine lovers across British Columbia. This seasonal offering happens four times a year, each pack includes six flagship wines selected from the 32 vineyards overlooking Skaha Lake.
Order your case from The Heart of Wine Country™  
Martin Street Liquor Merchants
9:00am-11:00pm
(250) 492-3130
333 Martin Street
Penticton, BC V2A 5K4
Information provided by The Heart of Wine Country, images MyVanCity. I received complimentary wine to facilitate this feature. Read about the inaugural, spring The Heart of Wine Country™ wine club here.