Local experts unveil top garden trends at the BC Home + Garden Show
Garden and landscape experts share insight for every space from March 7 – 10, 2022
at BC Place Stadium
The BC Home + Garden Show  is taking over BC Place Stadium from March 7 to 10 and it's time to get excited for some of the industry-leading gardening and landscape experts who will be there. From intriguing features and engaging presentations on the Vancouver Sun Gardeners' School stage, the BC Home + Garden Show has something for every indoor and outdoor green space this spring.
Get a preview of some of the latest garden trends from Show experts below:
Gardening for mental health
After almost two years of life in a pandemic resulting in increased rates of burnout, the topic of mental health has made its way into the mainstream. Gardening experts and wellness advocates, Jordan Mara of Mind & Soil and Stephanie Rose of Garden Therapy, will both speak about finding solace through gardening at this year's Show. Gardening can be beneficial in so many ways and gives individuals a sense of purpose and responsibility.
"In a world with more uncertainty and distractions than ever before, the garden provides the perfect canvas to find a slower pace, peacefulness, and restoration," says Jordan Mara. Jordan Mara will be presenting on the Vancouver Sun  Gardeners' School stage on Friday, March 11 at 5 p.m. and Saturday, March 12 at 4 p.m. and Stephanie Rose will be presenting on Saturday, March 12 at 2 p.m. and 5 p.m.
Plants for today's extreme climates
British Columbians experienced it all last year – from a heat dome, to intense wildfires, to an atmospheric river. While there is no way to accurately predict what will happen this year, gardeners can take control of changing climate conditions by incorporating plants made to better withstand weather. Growing plants in extreme heat or extreme cold can be difficult but it isn't impossible and local experts, Brian Minter of Minter Country Garden and Janis Matson of Shoreline Landscape Design know the best plants to recommend this spring.
Find Brian Minter on the Vancouver Sun Gardeners' School stage on Saturday, March 12 at 3 p.m. and 6 p.m. where he will share more about new and exciting plants that thrive in today's extreme climates. Janis Matson will also be on stage on Friday, March 11 at 2 p.m. and on Sunday, March 13 at 1 p.m., sharing insight about drought tolerance in gardens.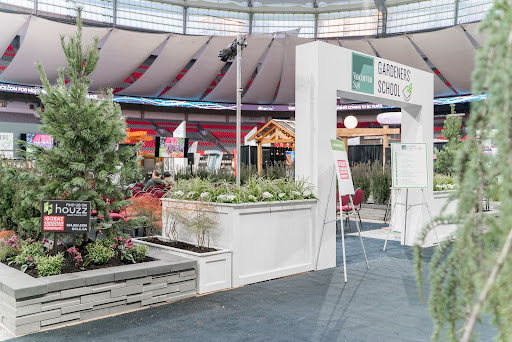 Create a thriving indoor plant jungle
The desire to create an indoor plant oasis continues to grow as more Vancouverites look to connect to nature from within their homes. Indoor plants have been found to have a number of benefits including relieving stress and boosting creativity, productivity and focus, to name a few. Kevin Tholenaars, CEO of Plantsome, understands the power of houseplants and the increase in demand for all things green.
Catch Kevin Tholenaars on the Vancouver Sun Gardeners' School stage on Thursday, March 11 at 3 p.m. where he will share the top myths and misconceptions surrounding houseplants. Plantsome will also appear in A New Way to Grow, a display of feature gardens Showgoers can wander through created by the best locals in the business including Four Seasons Sunrooms and Front Yard Farms.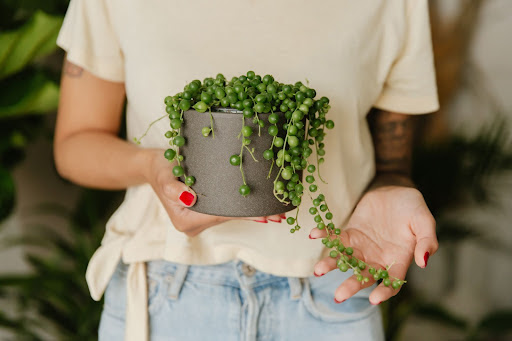 Cultivate a kitchen garden
With food shortages and shipping delays becoming more common, the concept of creating a kitchen garden is on the rise. A kitchen garden can provide throughout the seasons and lead to a greater sense of food security. Some of the benefits of growing food include less food waste, more high-quality ingredients and lower individual food costs. Carissa Kasper of Seed & Nourish believes that growing food is a "transformative act; one that reverberates through our lives and the greater world."
Learn more from Carissa Kasper on the Vancouver Sun Gardeners' School stage on Sunday, March 13 at 12 p.m. where she will share how to plan and perfect a kitchen garden. Showgoers can also shop for plants, seeds and more at Garden Market presented by Art's Nursery, finding all the basics to get started gardening!
Simplify the act of gardening
Gardening does not need to be complicated. There are many ways to simplify the practice and reduce the amount of time spent on daily tasks such as watering, weeding and pruning. Simplifying small space gardening can be as easy as planting in containers, or if it's a large backyard, creating a low maintenance area filled with natural plants is the way to go. Local expert, Catherine Karpman of From the Garden Shed sees seasonal container gardening as a good solution for small space living in Vancouver.
Learn more about container gardening on the Vancouver Sun Gardeners' School stage from Catherine Karpman on Thursday, March 10 at 7 p.m., Amanda Jarrett of Amanda's Garden Consulting Company on Thursday, March 10 at 2 p.m., and Pamela Dangelmaier and Elke Wehinger of Botanus Inc.. on Sunday, March 13 at 4 p.m. Tamara Litke of Seed to Song Gardens will also be taking the stage on Thursday, March 10 at 6 p.m. to share advice for creating a low maintenance yard.
To find advice for any garden and outdoor space this spring Vancouverites can visit the BC Home + Garden Show from Thursday, March 7 at 11 a.m. to Sunday, March 10 at 6 p.m. at BC Place Stadium. See the full Vancouver Sun  Gardeners' School stage schedule here. Health and safety remains a top priority for the annual Show, which will follow all Provincial Health Officer orders. For more information about the Show, the latest COVID-19 updates or to buy tickets online and save $2, visit bchomeandgardenshow.com.
About the BC Home + Garden Show: The BC Home + Garden Show has been a staple in consumers' calendars since 1971, attracting thousands of qualified visitors each winter. Produced by Marketplace Events, the show features high-interest exhibits, high-profile industry personalities and the latest home, garden and lifestyle trends. Marketplace Events produces over 70 home shows in 34 markets that collectively attract millions of attendees and unique web visitors annually.
About Marketplace Events: Marketplace Events creates vibrant expositions connecting enthusiasts with experts, products and services in dynamic face-to-face environments. The company produces more than 70 consumer shows annually in North America including the home, garden, wedding and holiday categories. The 70+ combined events, in 34 markets, currently attract 22,000 exhibitors, 1.9 million attendees and another three million unique web visitors annually. The company produces some of the most successful and longest-running shows in North America, including market-leading shows in Minneapolis, Atlanta, Indianapolis, Vancouver, Calgary and Montreal—some of which have thrived in their markets for more than 75 years.
Social Media: Follow @vanhomeshows on Instagram, Facebook and Twitter for the latest news and updates.
Media release and images provided by Megan Howarth, Reformation.