Expert advice, endless inspiration and more returns to BC Place Stadium,
February 20-24, 2019
The
BC Home + Garden Show
is taking over BC Place Stadium next month, and it's time to start getting excited for local vendors, intriguing features and industry-leading home, design and landscape experts. From budget-friendly DIY projects to inspiration for any space, the talent and exhibitors at the upcoming
BC Home + Garden Show
, back Feb. 20–24, 2019 at BC Place Stadium, will offer plenty of practical tips, ideas and advice on how to improve your home and garden.
Eager to get an early taste of the big ideas, trusted advice, and fresh inspiration coming to the BC Home + Garden Show? Get an insider look at some of the design + décor trends and topics in store at the Show:
1. The power of organization
There's been lots of buzz around minimalism and home organization recently, with the popular new Netflix series Tidying Up with Marie Kondo, and spring cleaning season quickly approaching there are lots of reasons why tidying up is one of those home design trends that everyone can benefit from this season.
For the first time at the BC Home + Garden Show, organizing expert Jane Stoller of
Organized Jane
will take the stage and share her secrets to an organized home, and organized life. Jane is a Vancouver-based, Swiss-Canadian life-biz organizer, speaker, and author of Organizing for your Lifestyle who helps people de-clutter their home and office spaces.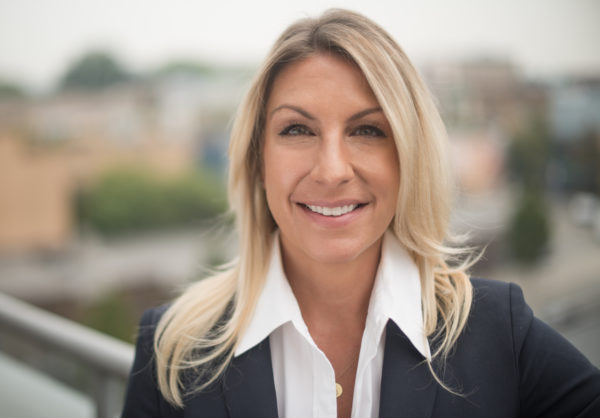 Like design, when it comes to organizing your home, Jane believes it isn't a one-size fits all approach. "Organizing is a lifestyle that can help you conquer anything," explains Jane, "I will teach attendees my simple step-by-step process which applies to any facet of one's life – from the home, to the office, to travel."
In Jane's opinion, one of the key elements to tackling home organization is a realistic approach to ensure changes made will be sustainable for the long run. "My goal is not to turn your life into a picture perfect image, but rather create an organizing process that can easily be maintained and increase your overall productivity, wealth and time," explains Jane.
To find out more at the Show, Jane will be shedding some light on the power of being organized on the TELUS Main Stage on Friday, February 22 at 4PM.
2. Spring into a new DIY project
Tackle new DIY projects this spring– it doesn't have to mean dropping big bucks! With many homeowners launching into spring-cleaning, motivated thrifters can scoop up a variety of gently-used furniture and home décor items, at a low cost at thrift stores this time of year.
"Spring is the perfect time to DIY, since most of us are in the mood for a refresh!" explains Tijana Popovic, "perhaps you have some furniture you would like to update or that no longer fits with your style. If you don't have the budget for a new piece, consider a DIY, they can be easy and inexpensive."
This year, Showgoers can explore how Vancouver's own Tijana Popovic of
A Plentiful Life
revamped a dining nook + living space entirely with creative, approachable DIY projects and paints from
Rust-Oleum Canada
, at our new Show feature, DIY Inspirations. "At DIY Inspirations I will show how easy it is to turn an outdated piece of furniture into something current," continued Tijana, "DIY's don't have to be complicated. They can be as simple and affordable as using some paint to create the look you want."
Showgoers can get inspired to tackle DIY décor and renos without fear at DIY Inspirations.
3. Shop local, even when it comes to your designer
When choosing a designer for any indoor or outdoor space, homeowners are often drawn to a designers style, looking closely at past work or the designer themselves– the location of the designer does not always factor in.
Over the last few years, Langley-based designer, Sydney Carlaw of
Purity Designs
, who will appear at the Show on the TELUS Main Stage has been finding this isn't always the case. More and more people are choosing to shop locally when it comes to their designer, connecting with designers that are right in their backyard. "People are happy to hear they can work with a designer local to their area," explains Sydney.
"Local designers understand the community, the houses being built there, along with the habits and hobbies of the people in the area," explains Sydney. "Also being in closer proximity makes it easier to come by for a site visit and for clients to come in to confirm material."
Part of this increase in interest from local homeowners has to do with the rapid growth of the community in Langley, and the influx of new residents to other cities in the Greater Vancouver Area, but nonetheless, local designers like Sydney aren't complaining."In the massive undertaking of building a home anything to make the process easier is often a welcome idea!" explains Sydney.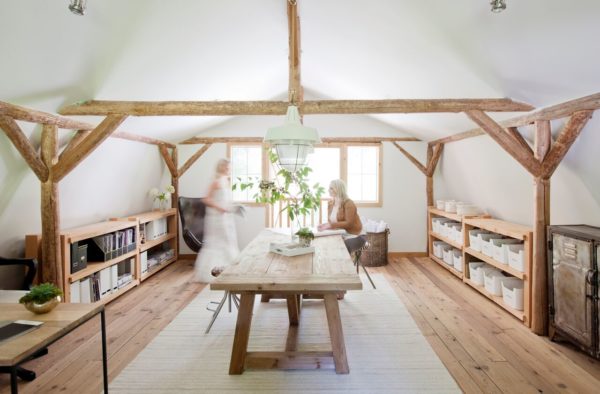 Learn more from Sydney, who will be sharing secrets to a beautiful home, on the TELUS Main Stage on Friday, February 22 at 2PM.
4. Bringing outdoor living, indoors
From a backyard yurt or some casual summertime glamping, Yurts continue to grow in popularity across B.C and throughout Canada. What were once structures primarily native to Mongolia and surrounding countries and cultures for thousands of years, yurts have experienced a revival in North America over the past decade.
This year, Showgoers can experience a yurt first hand, and step inside a 34-foot yurt on the Show floor, with new Show feature Revered Retreat. Presented by
Yurtz by Design
, styled by
Jamie Banfield Design
and landscaped by
Swick's Organic Landscaping
, this yurt is inspired by the Pacific Northwest, designed with natural stone, and textural landscaping for a modern yet tranquil space blending indoor and outdoor living into one.
The
BC Home + Garden Show
runs from Wednesday, February 20 at 4:00p.m. to Sunday, February, 24 at 6:00p.m. at BC Place Stadium. Stay tuned for the final TELUS Main Stage schedule, including a bevy of talented local designers, slated for release in the coming weeks. For more information, or to buy tickets online and save $2, visit
http://bchomeandgardenshow.com/
.
About the BC Home + Garden Show: The
BC Home + Garden Show
has been a staple in consumers' calendars since 1971, attracting more than 50,000+ qualified visitors each winter. Produced by Marketplace Events, the show features high-interest exhibits, high-profile industry personalities and the latest home, garden and lifestyle trends. Marketplace Events produces 66 events, 58 which are home shows in 32 markets that collectively attract 1.8 million attendees and another 3 million unique web visitors annually.
About Marketplace Events: Marketplace Events creates vibrant expositions connecting enthusiasts with experts, products and services in dynamic face-to-face environments. The company produces 42 consumer home shows in the US, 16 in Canada, and 8 holiday shows. The 66 combined events, in 32 markets, attract 20,000 exhibitors, 1.8 million attendees and another 3 million unique web visitors annually. From 14 offices, the 150-person staff produces some of the most successful and longest-running shows in North America, including market-leading shows in Minneapolis, Philadelphia, Indianapolis, Vancouver, Calgary and Montreal—some of which have thrived in their markets for more than 75 years.
www.marketplaceevents.com
Media release and images provided by Claire Henwood, Reformation.