Downtown Eastside social enterprise East Van Roasters has crafted 
Valentine's treats 
with love from the community
If you're shopping for something sweet for yourself or someone special this Valentine's Day, head to
East Van Roasters
(319 Carrall St., Vancouver). This social enterprise will melt your heart with a new assortment of artisanal chocolate goods made in-house with love.
Established in 2013, East Van Roasters is a certified charity and social enterprise operated by PHS Community Services Society, a non-profit housing and health care agency. The coffee shop hires women who have experienced challenges living in Vancouver's Downtown Eastside, and provides a welcoming and supportive community where they learn to produce fine chocolate and baked goods. All proceeds go back to supporting the social enterprise and the work they do to remove barriers for women in the community.
"When we think of chocolate and coffee we think of comfort. When we think of chocolatiers and coffee roasters we think of craftspeople," explains manager Shelley Bolton. "The people we work with come from hardship but the more they immerse themselves, the better they become at their craft. The intention is to be the best at what we do and provide an opportunity for our peers to excel."
To celebrate their love for the community, East Van Roasters has produced a delectable assortment of custom Valentine's treats that are both organic and fair-trade. The seasonal collection includes several classic Valentine's heart boxes, which contain various truffles, chocolates and confections, lovingly handcrafted small Buddha and heart shaped chocolates and several variations of the traditional chocolate bar. For lovers of white chocolate, East Van Roasters offers a white chocolate bar with strawberry pâte de fruit and Himalayan pink salt. It's the perfect complement to the dark chocolate offering, which features chocolate and cocoa nibs, both sourced from Peru.
All coffee and chocolate is roasted and made in house, so shoppers get to see the true craftsmanship that emerges from bean-to-bar preparation. East Van Roasters is open from 9 a.m. to 5 p.m., Monday to Saturday, for a daytime rendezvous or a calm oasis within the bustle of downtown.
• Valentines Heart Box: $40 – 17-piece collection of EVR truffles and confections. 
• Big Heart Box: $70 – 38-piece collection of East Van Roasters truffles and confections. 
• "I Love You" Box: $25 – 10 honey-nib caramels with a 110 mL jar of Hives for Humanity honey and a Compassionate Buddha in a Box.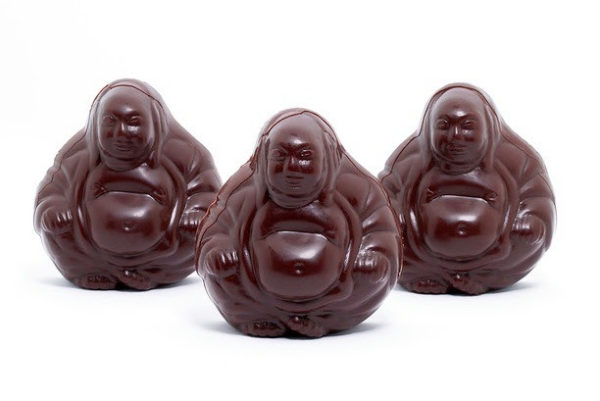 • Kickstart My Heart: Layers of nib-studded nougat and Jitterbean chocolate, with organic cane sugar, honey and pink salt. 
• Strawberry & Cream: Strawberry pâte de fruit and crispy white chocolate.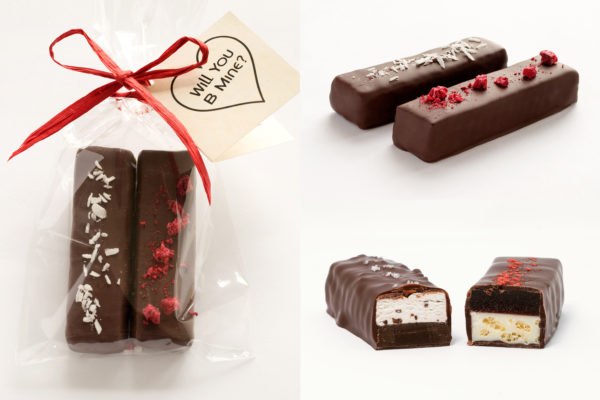 • Compassionate Buddha: $5 – Lemongrass ganache with toasted coconut and yuzu zest, in a 1.5-inch kraft box. 
• Heart Chocolate: $2 – Raspberry ganache layered with raspberry rose jelly.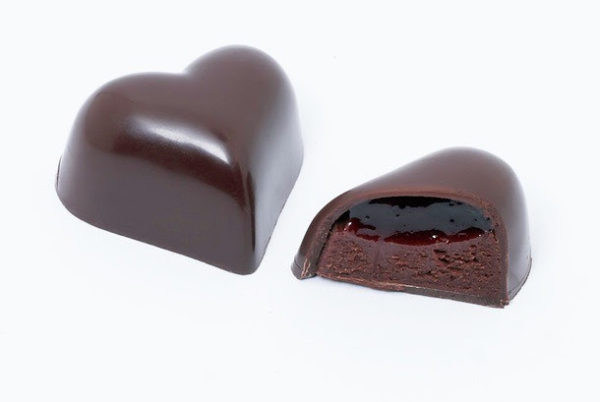 The 2019 Valentines collection is available now at East Van Roasters. Requests for the 2019 catalogue and large orders can be made by emailing
info@

null

eastvanroasters.com
a minimum of two weeks prior to pick-up. Donations that support East Van Roasters and other social enterprises operated by PHS can be made at
PHS' Canada Helps Page
.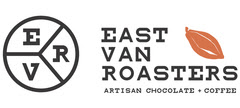 East Van Roasters is a social enterprise operated by the PHS Community Services Society that roasts specialty coffee and makes bean-to-bar chocolate using single origin, direct and fair trade beans. Situated in the historic Rainier Hotel at 319 Carrall St., East Van Roasters is a fully registered charity that employs women living in the DTES who are facing challenges and barriers in their lives and who benefit from a flexible and supportive work environment..
Address: 319 Carrall St., Vancouver, B.C. 
Media release and images provided by Katharine Manson, Katharine Manson Communications. Feature image: 38-Piece Big Heart Box  Photo credits: Kevin Fox.
[wdi_feed id="2″]