FLOWERS SET THE STAGE, AND CHOCOLATE STEALS THE SHOW
AT MON PARIS
Mon Paris Patisserie prepares for Mother's Day with delicious handcrafted
chocolate flowers and decadent cakes
Pastry Chef, Elena Krasnova, combines chocolate with flowers to make Mon Paris Pâtisserie (4396 Beresford St., Burnaby) your one-stop shop this Mother's Day. Along with her signature viennoiseries (perfect for Mother's Day brunch), Mon Paris presents a delightful Potted Mum made entirely of milk, dark, and white chocolate, as well as a heart-shaped Strawberry Brownie Cake decorated with a whimsical chocolate flower exclusively for Mother's Day. Mon Paris' Mother's Day treats start filling the Mon Paris shelves on April 26, 2022.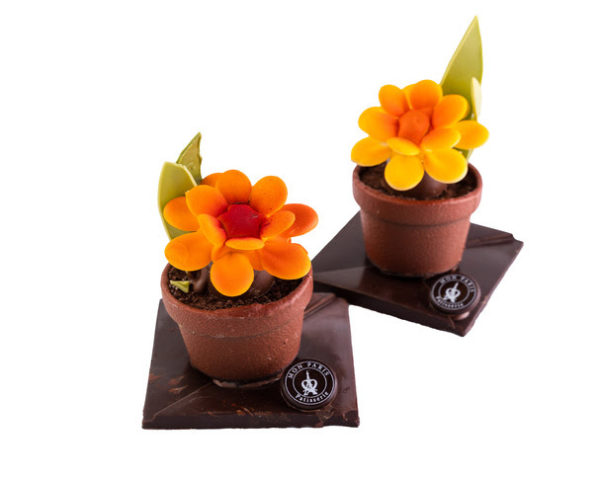 Mon Paris Pâtisserie Exclusive 2022 Mother's Day Treats
Heart-Shaped Strawberry Brownie Cake (serves two), $30: The perfect showpiece for your Mother's Day celebration, a decadent pecan brownie biscuit is topped with strawberry compote and strawberry mousse.
Potted Mum, $30: Let Mom know she's the best with an exquisite bloom made entirely from white, milk, and dark chocolate.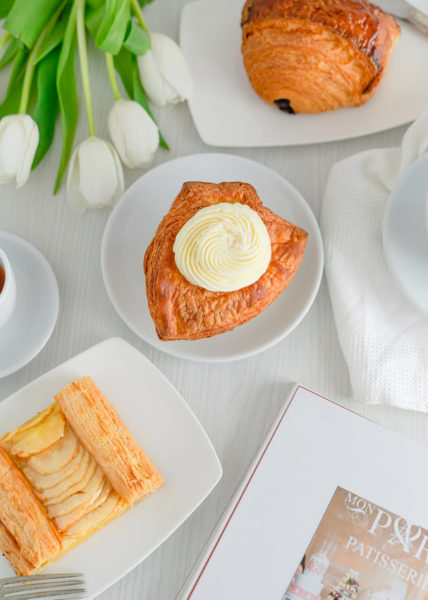 Heart-shaped Strawberry Brownie Cakes must be ordered in advance for pickup on May 7 and 8. Orders for cakes, chocolates, and pastries can be placed online starting now at monparis.ca/monparis-shop; in person at 4396 Beresford St., Burnaby; or by phone at 604-564-5665.
About Elena Krasnova, Mon Paris Pâtisserie
A little taste of Paris in bustling Metro Vancouver, Mon Paris Pâtisserie is known for exquisite modern interpretations of classic cakes, chocolates, pastries, and confections. Chef/owner Elena Krasnova was born in Russia, where she developed a strong appreciation for life's little luxuries. She studied in Paris at the famed Ferrandi l'Ecole de Gastronomie before working at France's oldest and most storied patisserie, Dalloyau. Elena brought her international experience to B.C. and launched Mon Paris Pâtisserie in January of 2017. Committed to quality, sustainability, and terroir, Mon Paris chocolates are made using the finest ingredients.
Mon Paris Pâtisserie
Address: 4396 Beresford St., Burnaby B.C.
Instagram: @monparis.ca
Media release and images provided by Katharine Manson, Katharine Manson Communications. Feature image: Mon Paris Pâtisserie Heart-Shaped Strawberry Brownie Cake, photo Nora Hamade.