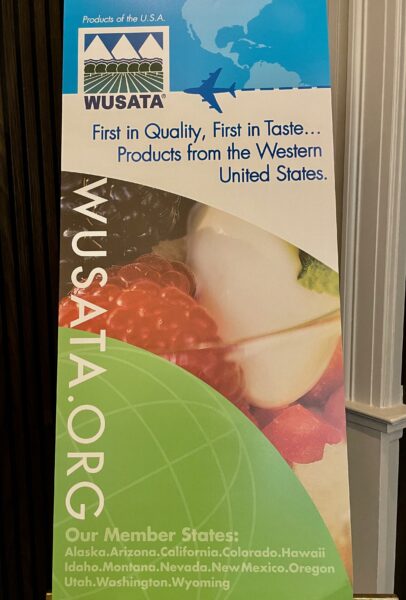 In September, I was invited to "Ciders, Spirits and Wines from the American West".  This Canadian tour was sponsored by the Western US Agricultural Trade Association (WUSATA)
The Association selected fourteen producers from Alaska, Arizona, California, Colorado, Oregon, and Washington to highlight their products in Calgary and Montreal.   Featured products included apple and pear ciders, spirits, and wines.  Provincial liquor boards, their import agents, and retailers were their prime audience.  They were specifically looking for connections in Calgary and Montreal.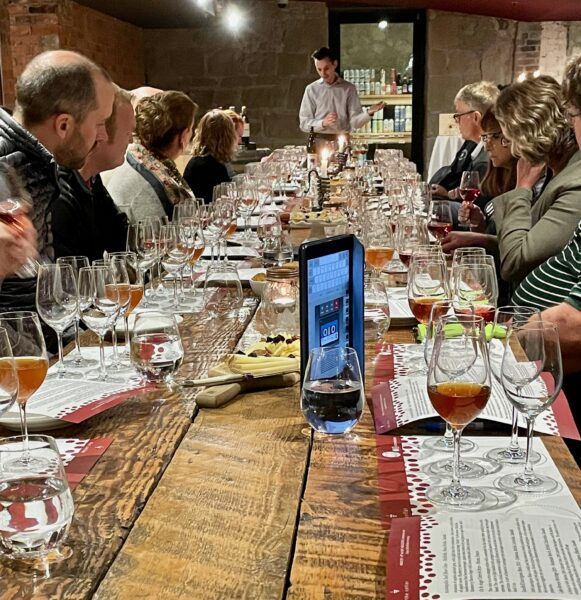 On my first day in Calgary, I was fortunate to be invited to participate in a market-tasting event designed for the producers on this tour.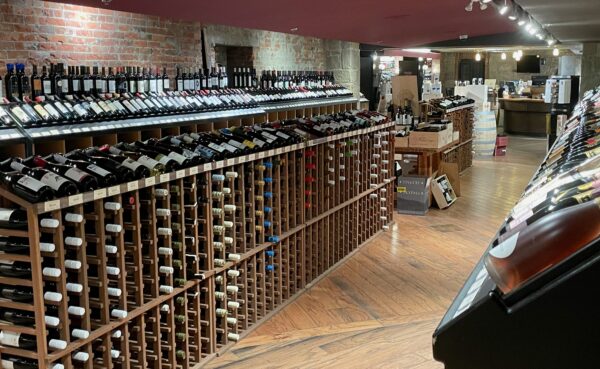 This took place at The Cellar, a noted Calgary wine and spirits emporium located in the downtown commercial district of Calgary.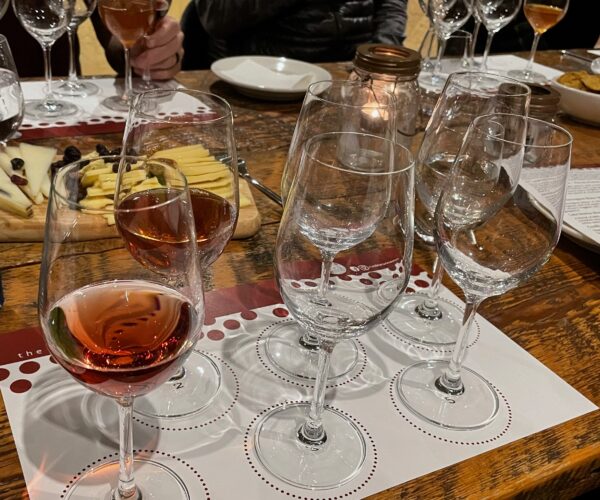 Our host, Scott Hawes, led us through a tasting of two ciders, two wines, and two spirits.
Here is what we tasted.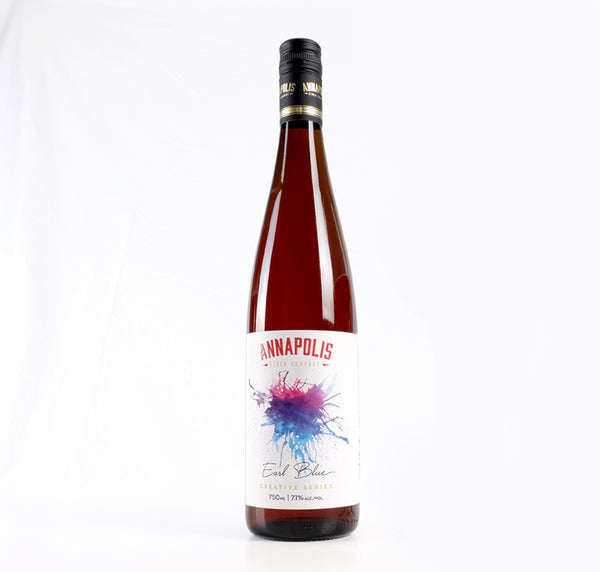 Annapolis Earl Blue Cider
Wolfville, Nova Scotia
Described as, "Aromas of apples and earl grey, with a light bite from carbonation.  Semi-sweet and dry medley of apple tastes.  Blueberry juice is a quick tart and tangy 'kicker' to the senses.  Black tea undertones that become stronger.  Apple notes tends to dry and gains an aged flavour.  Mild blueberry flavours linger with lemon notes and a black-tea finish."
I found this off-dry blend of Earl Grey tea and Nova Scotia wild blueberry juice to be very pleasant and delicate with some red apple and subtle tea notes. 7.1% ABV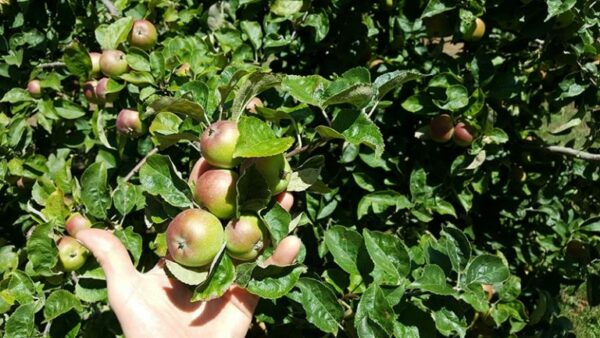 Or & Ange Cidre le Brun
Plovan, France
"The colour is a nice orangey yellow with a reasonable fizz that settles rather quickly into a thin head.  The cider is light bodied with a pungent smell packed with intense yellow and red apple aromas.  The initial sweetness is slightly illusory as the actual taste is on the dry/bittersweet spectrum.  A sort of hybrid of champagne style and apple concentrate with just a hint of oak to back it up."
This French example had a more pronounced appley nose and flavour.  Slightly sweeter than the previous cider and with a delicate salty tang.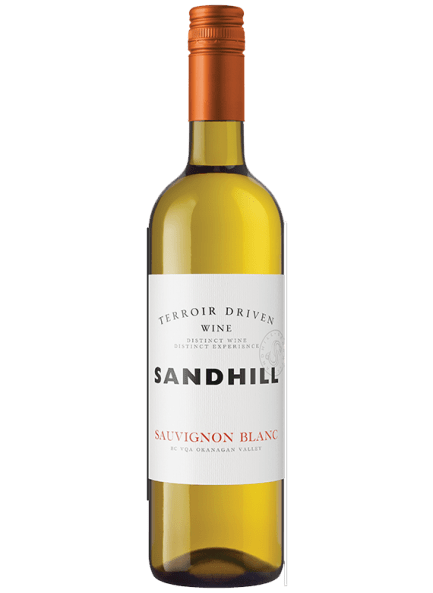 Sandhill Sauvignon Blanc 2021
Kelowna, British Columbia
"100% Sauvignon Blanc.  A solid year has produced a freshly polished sauvignon with yellow fruit, lemongrass, and red apple.  Flavours of pink grapefruit, peach and guava.  A Fun summer sipper, the winery suggests you can serve it with a favourite herbed pasta salad or cool refreshing gazpacho."
As our host mentioned, there was no excessive acidity on the finish as can sometimes be the case with this grape.  It was pleasant, with grass, honey, tropical fruit, melon, gooseberry, green apple, and nectarine on the nose and palate.  Very good.
As many of the producers were focused on cider and distilled spirits, our host explained a little about the next wine, specifically the history and the parameters for using the name Meritage.  Producers cannot use the name Bordeaux as it is a protected name, but as the typical blend is classic, something else was needed, thus the term 'Meritage' which was created by American producers and is itself protected.  To use this name, you must belong to the association and pay a fee as well.  The rules – no more than 90% of any one varietal, – Cabernet Sauvignon, Cabernet Franc, Merlot, Malbec, Petit Verdot, or Carménère.
.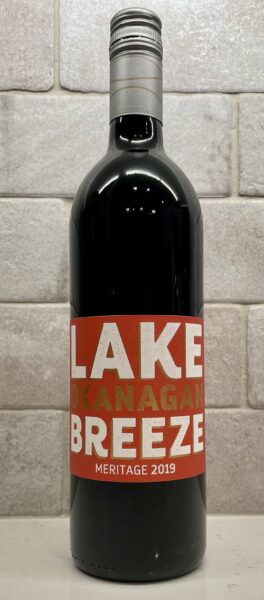 Lake Breeze 2019 Meritage
Naramata Bench, British Columbia
"A blend of 48% Merlot, 25% Cabernet Franc, 22% Cabernet Sauvignon, and 5% Malbec.  A complex wine showing lots of ripe black cherry and other dark berries.  The palate is smoky, with a fine mouth filling tannin that will continue to soften with age."
The long Okanagan Valley (about 110 miles or 175 kilometres in length) shares many similarities with Bordeaux.  Cabernet Sauvignon does well down south in Osoyoos which lies on the Canada/US border.  Merlot and Cabernet Franc thrive a little further north on the Naramata Bench near Penticton.  This wine impressed right from the onset with a 'wow' nose – classic aromas including plum, dark cherry, black currant, blackberry, blueberry, and subtle vanilla undertones.  Very good.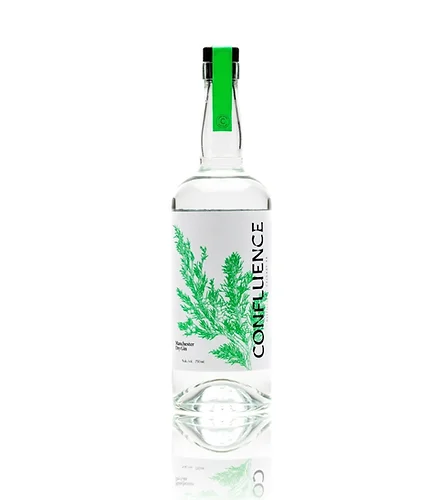 Confidence Manchester Dry Gin
Calgary, Alberta
"Their flagship gin is named after the neighbourhood they call home.  Their gin is Red Wheat grain based and New Western Dry style.  It is created using six botanicals: Juniper, coriander, wild rose petals, lemon peel, cucumber and Saskatoon berries.  Bottled at 42.6% ABV.  It has a hint of berry skin fruitiness along with delicate floral hints.  Fantastic with tonic or even in a martini."
Gin lovers should seek this one out.  A London Dry style gin that has a subdued but layered nose with delicate use of juniper, a velvety texture, and a warm, but not hot finish.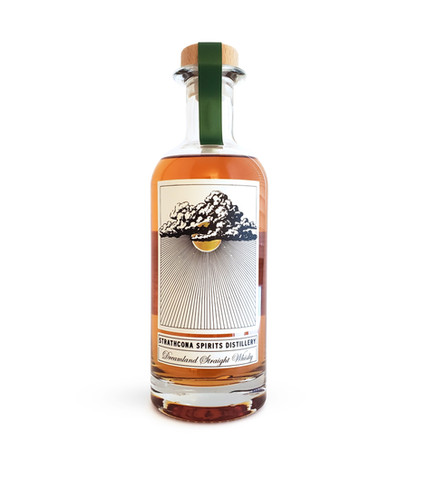 Strathcona Dreamland Straight Whisky
Edmonton, Alberta
"Canadian Wheat Whisky; aged 44 months in a double-barrel routine.  First rest in Virgin American Oak, then finished with a splash of rye in Cognac and Armagnac casks from the south of France.  Butterscotch, vanilla, leather. Soft-wheated body with dusty marbling of spicy rye."
Strathcona is Edmonton's oldest distillery and North America's smallest, so it is no surprise to learn this 'Frontier-style' Canadian Wheat Whisky is made in small lots with only 1200 barrels produced.  Well integrated nose – honey, toffee, caramel, vanilla and leather. Very smooth.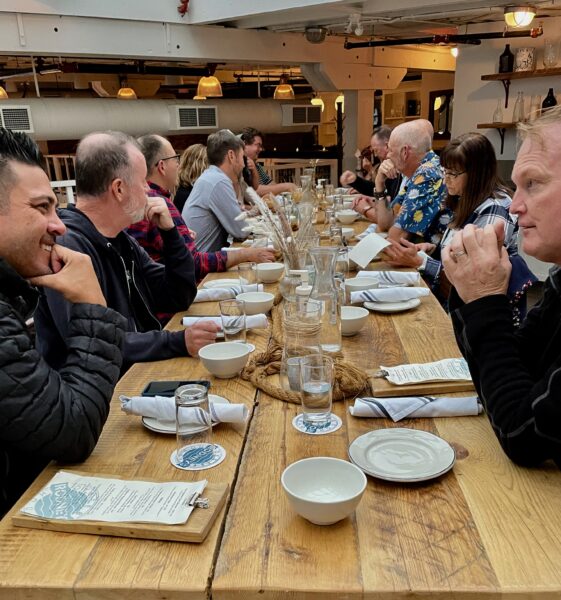 This was followed up with a dinner at Rodney's Oyster House where I got to know some producers much better.
Thanks to Elisa Daun, Trade Specialist for the Washington department of Agriculture for organizing this tour and to Henry Vega of Montreal based Congressum for the invitation.
This is the first of a four-part series.  Next up, two impressive Washington wineries.
(All photos, except as noted – Sam Hauck)