HUMANS ARE MADE FOR FOOD – PASSIONS 2022 CHAMPIONING FOOD AS EFFECTIVE HARM REDUCTION
Tickets on sale now for Passions 2022, Presented by RBC
An evening of exceptional food and drink in support of Dr. Peter Centre's Food and Nutrition Program on Thursday, December 8th, at The Roundhouse, Yaletown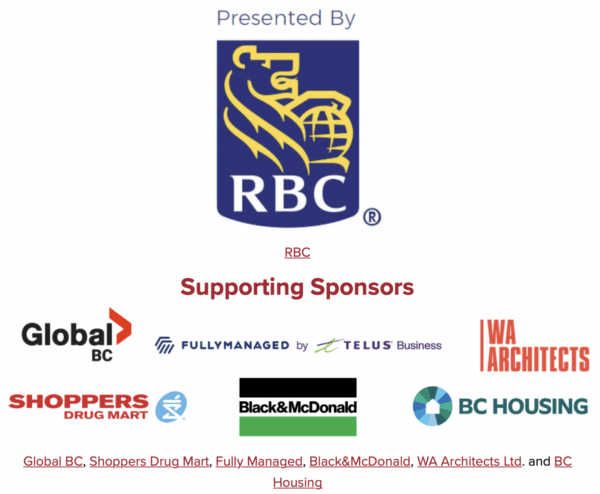 Much like the early '90s, the last few years have been overshadowed by fear. Nearly 732,000 individuals lived in food-insecure households in BC in 2021 (Statistics Canada, Canadian Income Survey (CIS) 2020).
Sourcing food is even more difficult for marginalized people living with HIV.
This year, more than 16 of Vancouver's best restaurants and mixologists will come together on Thurs. Dec. 8 for the 19th annual fundraising event, Passions, Presented by RBC, for an exceptional food and drink evening in support of the Dr. Peter Centre's Food and Nutrition Program.
Presented by Global TV's Sophie Lui. The evening's festivities culminate with celebrity auctioneer Fred Lee picking up the gavel, creating an opportunity to fundraise for the Dr. Peter AIDS Foundation and their various programs through bidding on exquisite prizes such as a Michelin-starred culinary experience, a WestJet travel experience, or a catered event on a luxury yacht, to name a few that reflect a true passion for life.
Since 2004, Passions, Presented by RBC, has raised more than $2 million for the Centre, with the Centre having served over 500 unique individuals and has provided more than 73,000 meals a year since its inception in 1997.
As part of the Centre's Food and Nutrition Program, residents and participants receive wholesome, homestyle, nutrient-dense
meals. Their in-house dietitian and chef work collaboratively to create healthy meals that meet the necessary requirements for HIV medication to work optimally, alongside a multi-disciplinary team of professionals who assist in building the bridge from a "food only" program into a "food as harm reduction" program as food affects the psychological perception of how safe you are.
"We've seen people decide not to take anti-retroviral medication because they can't eat or have no food access which affects their HIV viral load and overall health," says Dr. Peter Centre dietitian Fiona Kwan.
Scott Elliot – Executive Director of the Dr. Peter Centre, said, "Bringing people together with good nutritious food does morethan help them survive the day. It helps them build relationships with clinicians, counsellors, and others, bringing them closer to living a full life." Elliot has also said, "Meals at the Dr. Peter Centre are also social and communal. No longer fearful of where the next meal will come from, participants have time to take care of their physical health and make connections."
Tickets for Passions 2022 may be purchased online at drpeter.org/passions.
Ticket Information:
 VIP Tickets starting at 5:30 p.m.: $300
 General admission starting at 6:30 p.m.: $225
5:30pm VIP Reception | 6:30pm General Admission
The Roundhouse Community Arts & Recreation Centre Exhibition Hall (Davie Street Entrance)
A night of incredible food, world class cocktails, and remarkable auction items!
Passions, now in its 19th year, brings together the best restaurants in Vancouver offering tasting plate creations for you to enjoy. Meet and mingle with Vancouver's most talented head chefs and culinary connoisseurs.
Additionally, our bars will host world class mixologists serving some of the best cocktails Vancouver has to offer. Here is a sampling of some of the restaurants participating in Passions 2022:
Anh and Chi




Bon Vivant Catering & Events




Cantina Norte




Fanny Bay Oysters




Forage




Il Caminetto




Indish – Food Truck




Joe Fortes




LaSalle College Culinary Program




Lift Bar & Grill




Nammos Estiatorio




Pacific Yacht Charters




PiDGiN




Provence Marinaside




Sushi Hil




The Acorn Restaurant




Vancouver Fire Fighters




Sabrine Dhaliwal – Chikadee Room




Trevor Kallies – Freehouse Collective




Powell Street Brewery
ABOUT PASSIONS
The history of Passions dates back to 2002, to a small charity cooking class at Barbara-Jo's Books to Cooks. In 2004, the event was moved to the Dr. Peter Centre and titled Passions. Organized by Vancouver food media personality Nathan Fong, the inaugural event featured nine chefs, and 100 attendees and raised $7,000. Under Nathan's stewardship, Passions has tripled in size andbecome one of Vancouver's most popular food and wine events, raising much-needed funds for the Dr. Peter Centre.
ABOUT THE DR. PETER CENTRE
Named in honour of a British Columbia hero, Dr. Peter Jepson-Young, the Dr. Peter AIDS Foundation is a non-profit organization that raises funds to support the Dr. Peter Centre in Vancouver's West End neighbourhood. The Dr. Peter Centre provides compassionate care to some of this city's most vulnerable community members who live with HIV, in addition to numerous medical and psychosocial challenges, which can include mental illness, trauma, substance misuse, poverty, and unstable housing.
The Foundation manages a seven-day-week-day health program, a 24-hour licensed care residence, and an enhanced supportive
housing program.
SOCIAL MEDIA
Hashtag: #Passions | Facebook: @DrPeterCentre | Twitter: @drpetercentre_ | Instagram: @drpetercentre