Faubourg Paris, Vancouver's trio of boulangeries-patisseries, revamped its Afternoon Tea menu with unique tea infused sweet treats that are sure to delight your mom.
"Tea is not only a delicious hot beverage known for its health benefits, it also tastes amazing in desserts and pairs beautifully with fruits, chocolate or even caramel!" says Ricardo Rosas, head pastry chef at Faubourg.
From matcha to chai, rooibos and earl grey, Ricardo Rosas incorporated them all into delicate and subtle bite-sized delights that bring a je ne sais quoi to classic French desserts. Take your mom to a relaxing culinary adventure and tantalise your taste buds with these delectable sweets:
•Earl Grey or Camomile Tea Infused Madeleine
•Chai Cake, Toasted Milk Cream and Gianduja Ganache
•Lychee Oolong Mousse Tart
•Marco Polo Macaron Religieuse Raspberries
•Matcha Black Sesame Cake
•Caramel Rooibos Torte
•Apple Ginger Tea Choux
Combined with gourmet savoury bites and an exquisite selection of Mariage Frères Teas, the new afternoon tea menu is designed to be an extra special indulgence served on a sophisticated two tiers stand, in the cozy and atmospheric dining room of Faubourg Kerrisdale.
Launching on May 7th, 2016 for Mother Day's weekend, the afternoon tea is available Monday to Sunday, from 12:00pm to 5:00pm at Faubourg Kerrisdale, 2156 West 41st Avenue, Vancouver BC V6M. Book your table at [email protected].
In addition to the new afternoon tea menu, Ricardo Rosas, head pastry chef at Faubourg crafted two unique creations that make for another great Mother's Day gift idea to bring home or indulge in the comfort of any of Faubourg's three elegant cafés.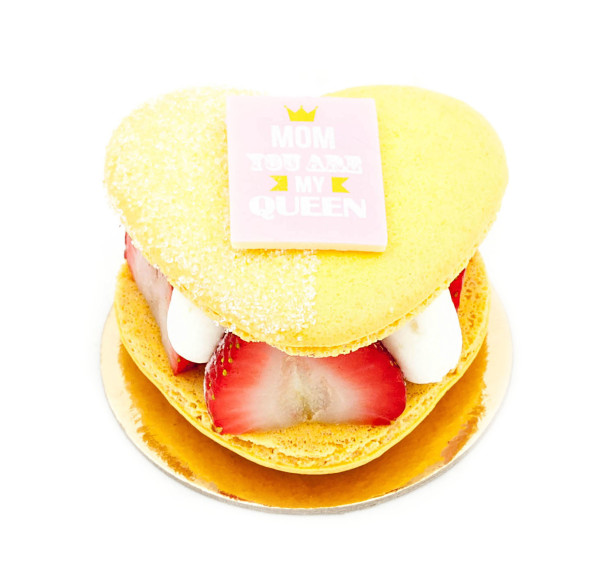 •A yellow heart shaped macaron filled with a mojito mousse and fresh strawberries.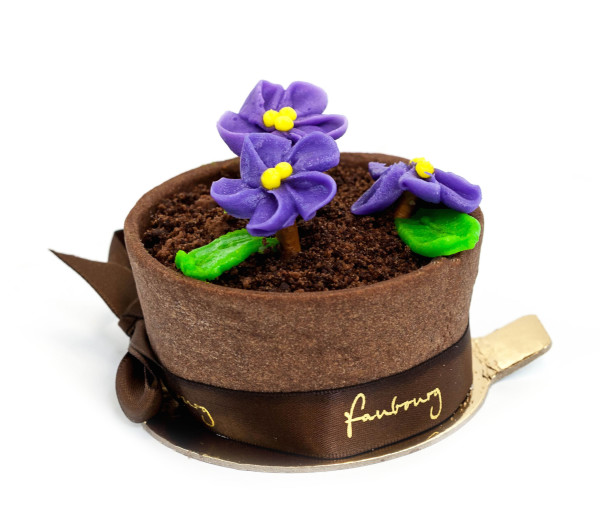 •A chocolate cup made of pâte sucrée, filled with honey financier, caramel mousse, fresh blueberries and chocolate crumble.
About Faubourg Paris: Faubourg Paris, Vancouver's answer to Parisian elegance and decadent gastronomic adventures, caters to sophisticated gourmands and amateur epicures alike. With an unwavering commitment to excellence, Faubourg offers chic, contemporary settings and artisanal delights rivalling the famous boulangerie pâtisseries of Paris. Continually pushing the boundaries of perfection, Faubourg strives to inspire guests to adopt the French philosophy of experimenting with new tastes, allowing themselves to be seduced by food and indulging in the pleasures that fine cuisine can bring. Experience a taste of the good life, from the Old World to the New, at www.faubourg.com.