Chinatown restaurant celebrates Mardi Gras beginning Feb. 17 Mamie Taylor's is bringing at little of the Big Easy to Vancouver for Mardi Gras.
Imported to La Louisiane by French-Canadian explorer Jean Baptiste Le Moyne, Sieur de Bienville in 1699, Mardi Gras is time of excess and celebration before the fasting of Lent. Since the founding of New Orleans in 1718, the city has been ground zero for Mardi Gras festivities. (This year, Mardi Gras is celebrated on Tuesday, February 28.)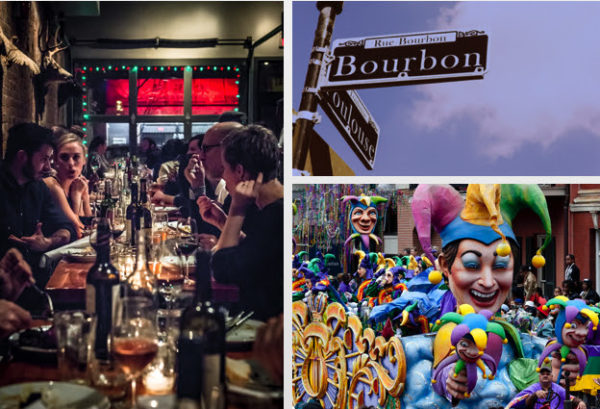 For Vancouverites who aren't planning a debauched pilgrimage to Bourbon Street, Chinatown's original home of Southern hospitality, Mamie Taylor's, will let the good times roll with a special, Mardi Gras-themed menu running for two weeks, from Friday, February 17 to Friday, March 3.
Beginning at 5pm daily, the Mardi Gras Fresh Sheet will feature down-home Cajun and Creole delicacies such as Turtle Soup, Jumbalaya, and traditional Gumbo, complemented by classic New Orleans cocktails such as the Vieux Carré, the Sazerac and the Hurricane.
For dessert, try your luck with a piece of King Cake, a traditional Carnival-season dessert with a hidden surprise baked inside. (In this case, a jade rooster instead of a Baby Jesus, in deference to Mamie's Chinatown digs.) If you get the rooster in your piece, you get your cake for free!
Mardi Gras Fresh Sheet (Feb. 17 – Mar. 3)
Turtle Soup $12
dark roux, tomato, sherry finish
Jumbalaya $16
andouille sausage, Gulf shrimp, spiced chicken, okra
Gumbo $18
octopus, andouille sausage, popcorn shrimp, oyster crackers, rice
Dessert: King Cake $9 or free!
vanilla angel-food sugar cake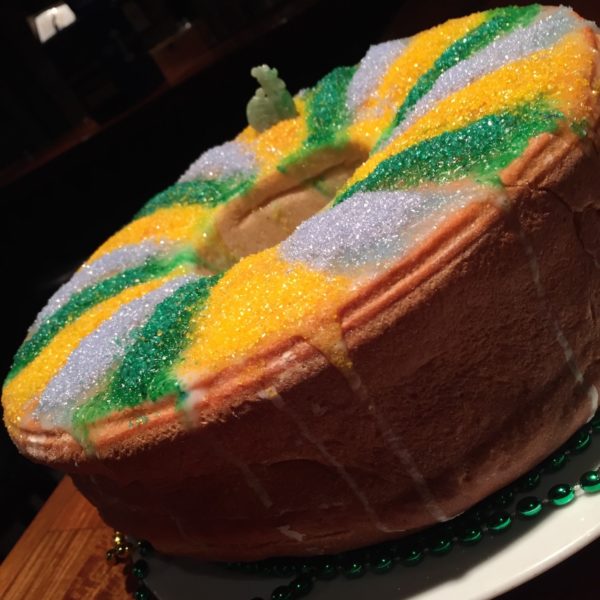 Reservations are not required. The Mardi Gras Fresh Sheet is available daily from Friday, February 17 to Friday, March 3 starting at 5pm, and in addition to the regular dinner menu.
ABOUT MAMIE TAYLOR'S
At the vanguard of the Vancouver's reinvigorated Chinatown culinary scene, Mamie Taylor's is a modern American restaurant specializing in imaginative, regional comfort food and a killer cocktail list. We also have taxidermy. www.mamietaylors.ca
Address
251 East Georgia Street
Chinatown, Vancouver, BC
Phone: (604) 620-8818
Website: www.mamietaylors.ca
Hours
5pm-12am Sunday-Thursday
5pm-1am Friday-Saturday
Brunch available from 11am-3pm on weekends
Happy Hour: Monday-Friday from 5-6pm, Saturday-Sunday from 3-5pm
Social Media
Instagram: @mamietaylors
Twitter: @MamieTaylors
Facebook: /MamieTaylors