Local Vancouver Company is Revolutionizing the Coffee Industry for the Better
The roots were laid down for Vancouver-based Wize Monkey back in 2013 while founders Max and Arnaud were undertaking a class project for their Master's degree in Bordeaux, France. During an assignment for their global business class, they found a study that proved coffee leaves had significant health benefits and could be made into coffee leaf tea. Coffee leaf tea has been consumed for over 1000 years in Ethiopia, and is rich in antioxidants, and flavor. It made sense to turn a college assignment into a real-life venture when they discovered coffee farming has only a three-month long harvest season.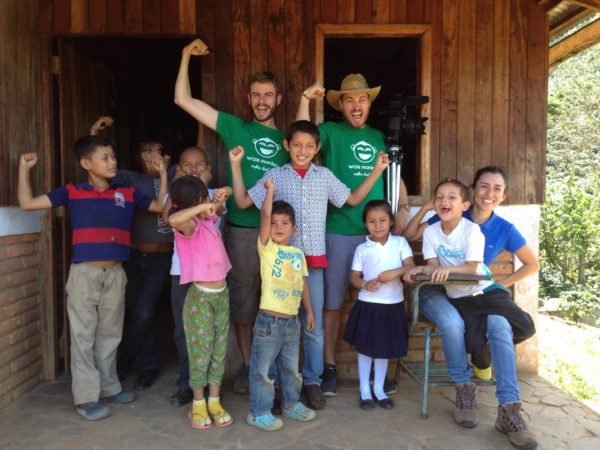 Currently there are over 25 million coffee farmers around the world with over 95 per cent of them being smallholder farmers. Nicaragua is known commonly for producing some of the world's best coffee so it was the natural place for Wize Monkey to start. Although it was initially quite difficult to get the farmers on board, once they did, they were able to work towards creating a consistent supply chain while producing a superior product. Partnering with renowned coffee farmer and Wize Monkey co-founder, Enrique Ferrufino, a leader in innovation and ethical coffee farming practices in Nicaragua, they were able to work with him to build a system that ensures the ultimate in quality and in flavor profile.
There are over half a million coffee farmers in Nicaragua who work during the season of December to March, after this they have to uproot their lives, often moving to the cities and even occasionally moving countries to make ends meet. This unstable life leads to a higher dropout rate amongst school children, and an average seasonal hunger of three months long during the off season.  This leaves kids and families with very little income for a good portion of the year, resulting in children as young as 12 leaving to seek employment to contribute to their families' income.
Harvesting the coffee leaves means harvesting lasts for the entire year, nine months for leaves and three for beans. It provides the farmers with a stable income and gives children of farmers the opportunity to continue their education. During a typical off-season, ten percent of the staff remain to prune the leaves for maintenance, but now they are actually being used to produce the tea. What were once considered waste materials, are now being created into a unique premium product. Coffee farmers are becoming tea masters, carefully monitoring, tasting and tending to the delicate leaves. Every step must have an analog of procedure, creating a highly skilled, creative, and valuable role for farmers. The tea is considered revolutionary in that it creates value out of something that for so long was overlooked. Farmers are guaranteed year-long jobs, and the tea has proven to put an end to the seasonality of the work. It provides a better life for the farmer and the producer and without the cost of adding extra inputs.
So far Wize Monkey has produced coffee leaf tea for customers in over 40 countries across the world from one farm in Nicaragua. Now, thanks to growing global demand they have employed over 110 workers who would not typically have work year-round. Its impact is transforming the lives of the farm workers and Wize Monkey is only getting started.
"It has been an exciting journey to discover an entire new ocean of tea, where we have unlimited flavours and profiles," says Max Rivest, CEO. "We are seeing a craft industry unfolding before us, and hearing from customers who are incorporating our coffee leaf tea into high end cocktails, body scrubs, and spices is thrilling. We began this process hoping to make a difference in the coffee industry and provide stability to the many coffee farmers around the world, so it is really fantastic to see it going global."
Rich in antioxidants, the tea includes Mangiferin and Chlorogenic Acids. Between them they help lower blood cholesterol, inflammation, boost metabolism, and show signs to regulate blood pressure. Opposite to coffee, leaf tea is lightly caffeinated, and will make you feel alert, yet relaxed, with a smooth mouthfeel and a unique and pleasant sweet aftertaste.
It has been well received across Canada and the US with national awards as the Emerging Specialty Food Product of the Year Award at the Specialty Food Expo and Conference held Vancouver in February. They also won Best International Trade Award at the Small Business BC Awards on February 24. In 2015, less than one year after the company was founded, they won Best New Product at the 2015 World Tea Expo. Recently they won the prestigious Best Mission-Based Product Award at the world's largest natural products exposition Expo West in Anaheim California on March 12.
Wize Monkey Coffee Leaf tea is available nationally in Whole Foods and across British Columbia in Choices Markets, Nature's Fare, Pomme Natural Market and Nutraways just to name a few.
For more information about Wize Monkey and to find out where you can buy their tea please visit:

To view Wize Monkey's documentary series on the challenges of coffee farming and how the leaf is revolutionizing the industry for the better, visit: https://www.wizemonkey.com/pages/coffee-leaf-quest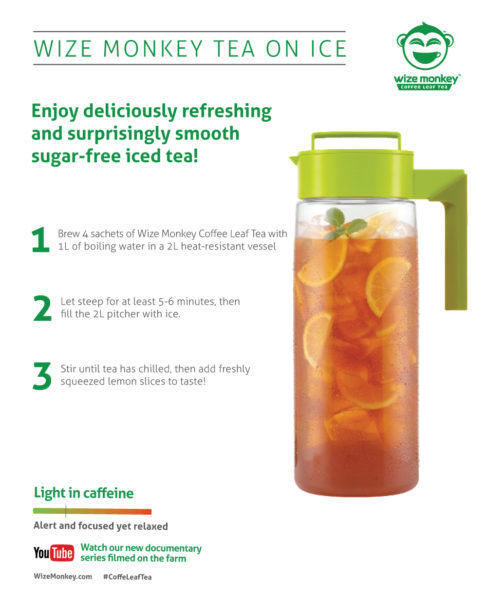 About Wize Monkey
Wize Monkey is the global leader in Coffee Leaf Tea production, research, and innovation. They are committed to revolutionizing the socioeconomics of coffee communities by harvesting the coffee leaf to create year-round jobs and mitigate systemic challenges within the coffee industry. Blossoming from a 2013 grad school project, Wize Monkey has since established itself as the world's first Coffee Leaf Tea Company. They are vertically integrated from "Earth to Cup" out of Nicaragua and based in B.C. Founded by local Vancouverite Max Rivest, Arnaud Petitvallet who is from France, and Enrique Ferrufino who originates from Nicaragua, Wize Monkey Coffee Leaf Teas are available in five flavours and can now be found in more than 130 stores across Canada and has customers in over 35 countries since its official launch in 2015.