This could just be a bit of heaven on earth for chocolate lovers. White, milk or dark whatever your fancy you will have so many choices. Exotic to comfort nothing warms the cockles of the heart like HOT CHOCOLATE.
New participants in 2014 include Last Crumb Bakery & Cafe on Main Street, East Van Roaster in Gastown, Blenz Coffee in four locations and Uva Wine Bar.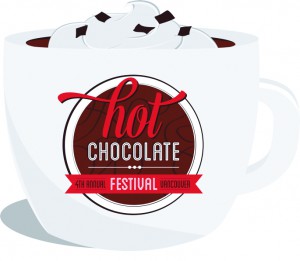 For evening Hot Chocolate lovers Uva Wine Bar will offer not only unique flavours but with a little "spirit" added.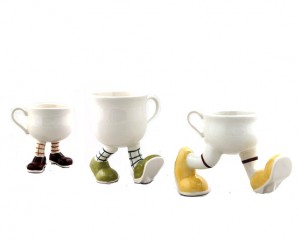 Chocolaterie de la Nouvelle France and Uva Wine Bar will feature "cold" hot chocolate while Bella Gelateria will be featuring "gBARs" 
Just to make things easier a walking map designed by artist Stephanie Gilmour will be available online later today. 
Here's the list of new and returning venues:
BEAUCOUP BAKERY
BEL CAFE
BELLA GELATERIA + TO DIE FOR BANANA BREAD
BLENZ COFFEE New! –(4 locations)
CHOCOLATE ARTS
CHOCOLATERIE DE LA NOUVELLE FRANCE
COCOA NYMPH 
New! — EAST VAN ROASTERS
FRENCH MADE BAKING 
GEM CHOCOLATES
New! — KOKO MONK CHOCOLATES
New! — LAST CRUMB CAFE
 LEONIDAS CHOCOLATES
MINK CHOCOLATES & CAFE
SCHOKOLADE ARTISAN CHOCOLATE
SOIRETTE MACARONS & TEA
TERRA BREADS (3 locations)
THIERRY CHOCOLATERIE PATISSERIE CAFE
THOMAS HAAS (2 locations)
New! — UVA WINE BAR + BITTERED SLING
LOVE, LOVE, LOVE
City Food Hot Chocolate Festival