What could be better than soup created by 50 of the Top Chefs of Vancouver?
Answer – FREE Soup !
That's right, starting at 12:30 pm the Chef Soup Experiment will be serving their soup and it's FREE!
On January 17th Tourism Vancouver kicks off the 2014 Dine Out Vancouver Festival with a serving of creatively and collectively prepared soup. Served while it lasts. Come early to avoid disappointment.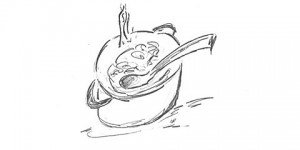 So come on down to the Pacific Institute of Culinary Arts, located at 1050 West 2nd Avenue, Granville Island. The experiment and the experience includes you.

Who said there is no such thing as a "free lunch" ?
Tourism Vancouver's 2014 Dine Out Vancouver Festival
Photo courtesy of Tourism Vancouver – 2013