Introducing British Columbia's Premier Micro-Distillery Festival: BC Distilled
On Saturday,May 10, 2014, sixteen of the province's leading small-batch distilleries plus one from the Yukon, will descend on Vancouver along with their gin, vodka, whisky, and other fine spirits and liqueurs for BC Distilled – British Columbia's premier micro-distillery festival. 
Bottles of local artisanal spirits have been appearing on shelves at restaurants, bars, and government and private liquor stores at an overwhelming pace. Hosted at CBC Vancouver, BC Distilled provides a single-stop opportunity for craft spirit lovers to taste a variety of these products.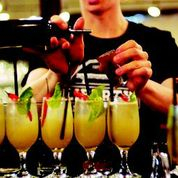 Proudly supported by 
Scout Magazine
and
Vancouver Magazine
,
 BC Distilled promotes locally conscious drinking and supports the advancement of the micro-distillery industry within British Columbia. 
BC Distilled is also a proud supporter of 
The BC Hospitality Foundation
, which provides financial support for individuals within the hospitality community who are coping with a financial crisis arising from a health or medical condition. Partial proceeds from the festival will go directly to the BCHF. 
"The BC Hospitality Foundation is an organization that positively impacts those who work in the food and beverage industry." says Alex Hamer, Founder and Event Organizer of BC Distilled. "BC Distilled is honoured to help spread the word about the important work the BCHF does for our professional community."
Participating Distilleries to Date: 
BC Distilled Facts:
Date: Saturday, May 10, 2014
Time: 6PM – 9PM 
Location: CBC Studios, 700 Hamilton St., Vancouver, B.C. (Studio One)
Price: $39.99 plus service charge until April 4 ($49.99 after April 4)