The Magnolia is centrally located, recently underwent an extensive renovation, has a top notch spa, an on trend Mediterranean restaurant on site and the most comfortable rooms ever.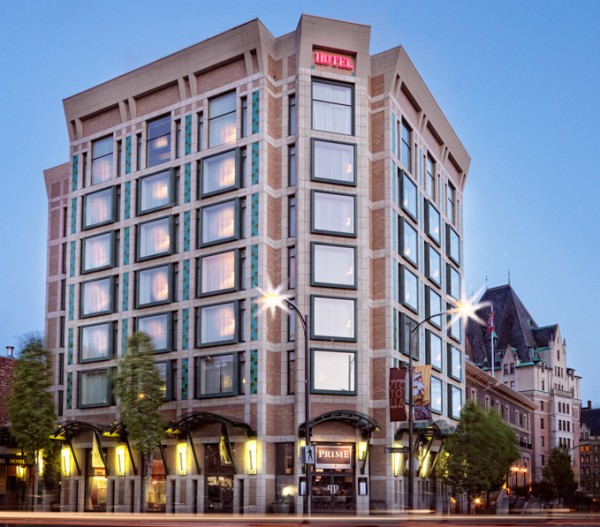 A boutique style hotel the Magnolia is a gem in Victoria. The hotel is quiet and efficiently run. Many of the guests are in Victoria on business and the hotel provides the level of service a business traveller expects. From the moment you arrive and a friendly valet greets you, if driving they quickly unload your car and park it for you, no worries.
Inside the spacious and well appointed lobby a number of front desk staff greet you with friendly faces and warm smiles. Check in is fast and easy and before you know it you are being whisked away to the quiet solitude of your lovely room.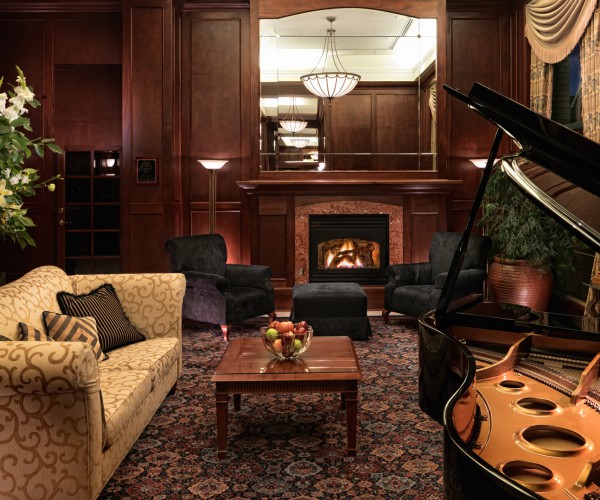 On a recent visit I experienced everything I've described and more. The staff are just the right level of friendly and very helpful. If you're looking for things to do and places to go just ask because every staff member is well versed in everything Victoria. You will also find handy guide books in your room as well as information about the hotel services which include the Magnolia Spa and Catalano Restaurant & Cicchetti Bar.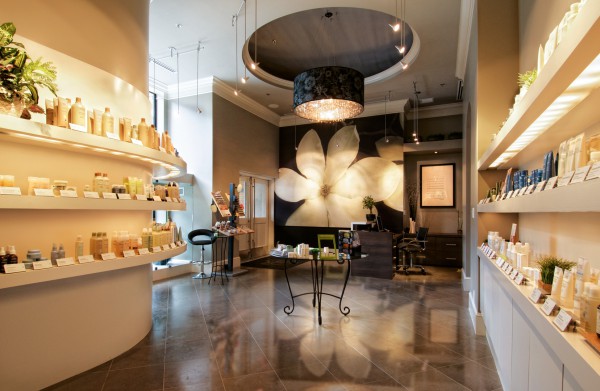 I suggest at least one visit to the Magnolia Spa which adjoins the lobby of the hotel. The Spa is spacious and features an exclusive line of luxury products from OPI nail polish to soothing lotions. Tranquility is a good word to describe the warm and cozy lounge located in the Spa, stop in and relax while waiting for your Spa service. Spa services available include a mineral bath ideal for couples, and couple massages. Perfection.
There was so many things I wanted to see and do while in Victoria and I was pleased with the information so readily available from Tourism Victoria just a block or two away on the Inner Harbour.
That being said it was difficult to tear myself away from the luxurious room with comfy sofa and chair for relaxing by the gas burning fireplace. Every room is equipped with an HD television.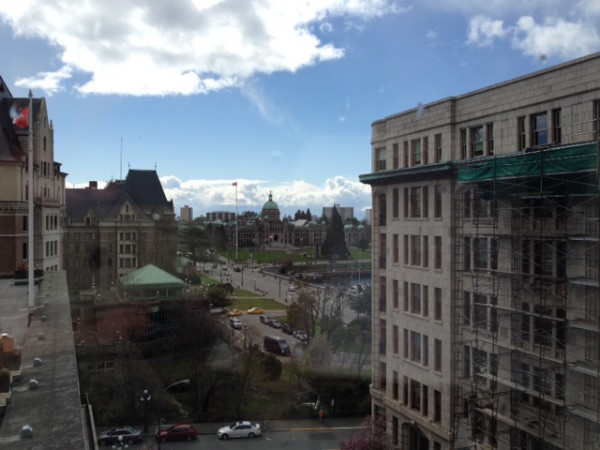 As for the views a straight on shot of the Provincial Legislature Buildings beautiful by day, a spectacular sight glowing with lights in the evening. The blossoming flowers of the trees lining the street below offer a peak at the early spring, or from the  corner window enjoy the view of the Inner Harbour. Our room featured a Juliet balcony with double French doors to let in the spring air.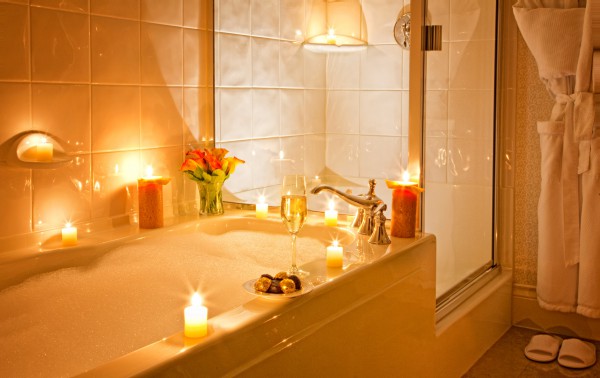 The bathrooms reflect the high end fixtures reminiscent of a luxury spa with soft towels and quality amenities. If you wish to just relax the room features a wet bar, a well stocked fridge and a coffee machine with Starbucks and an assortment of tea. Of course there is room service available should you wish to take advantage of your comfortable room and stay in for the evening. A king size bed with comfortable soft feather pillows and down duvet awaits.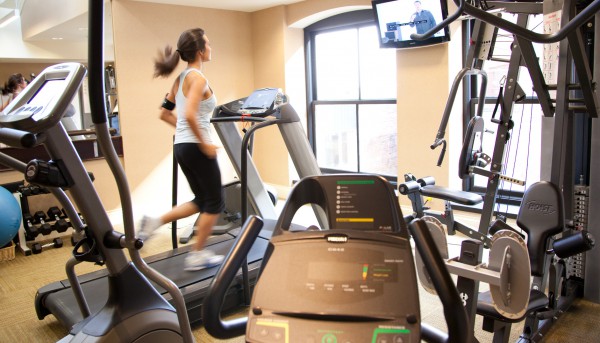 If you really have to work there is a state of the art Business Centre located on the second floor of the hotel and a well equipped fitness room is also available for guests.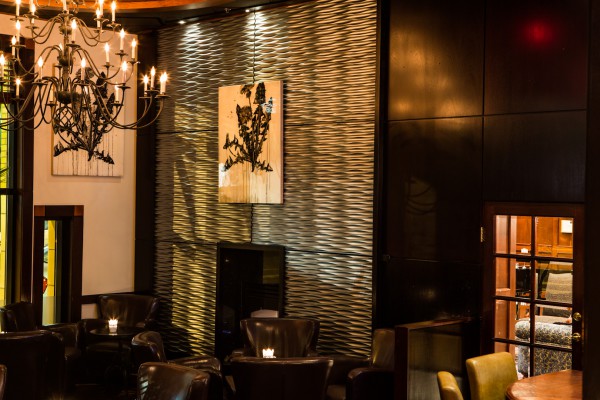 To truly appreciate all the Magnolia has to offer I suggest spending some time in the lobby catching up with the complimentary local newspaper or doing as I do going straight to the Catalano Restaurant & Cicchetti Bar for a cocktail followed by a wonderful dinner. Catalano has an excellent wine list, and, a little known fact, an impressive Reserve wine list – just ask.
When you return to your room the lights will be dimmed and the television playing quiet music in the background. The ultra cozy king size bed has been turned down for your comfort.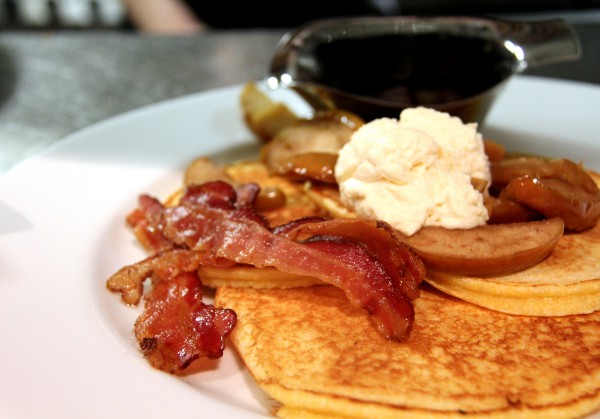 After a good nights sleep I head down to Catalano Restaurant & Cicchetti Bar for a great breakfast. For light eaters there is the continental buffet which features fresh fruit, parfaits, yogurt and cereals. All hot breakfasts include juice and coffee. The breakfast selections are scrumptious with fresh farm eggs, your choice of toast and delicious house cured bacon or sausage. If you wish something a bit more than a traditional breakfast you will have a number of choices from their menu. Everything is made to order and the selections are varied. Click here to read my review of the launch of Catalano's weekend brunch menu.
Now it's time to leave and a friendly bell staff member is at the door just moments after being requested. Our luggage is whisked away and loaded into our car which is waiting at the door. Check out is smooth and quick with assurances that we will be back to stay at the Magnolia Hotel & Spa the next time we travel to Victoria.
Travel options to Victoria from the mainland and U.S. include a major airport within 30 minutes of the city, car ferry service from Tsawwassen (Vancouver), car ferry service from Port Angeles (Washington State), passenger ferry service from Seattle, Harbour Air and Helijet from Vancouver downtown.