Yesterday was a bit of a whirlwind that ended, eventually, with my first visit to OLO.
We started the day in rural Vancouver Island north of Courtenay, made our way for meetings in Nanaimo followed by a trek to Victoria. Our intention was to stop for lunch at either Unsworth Vineyards or Hudson's on First, unfortunately neither are open on Monday so we just kept on to our final destination.
No trip to Victoria is complete without some down time to cruise Government Street and take in the warm sunshine. From Roger's Chocolates to Murchie's Tea shop my stroll was nothing if not relaxing.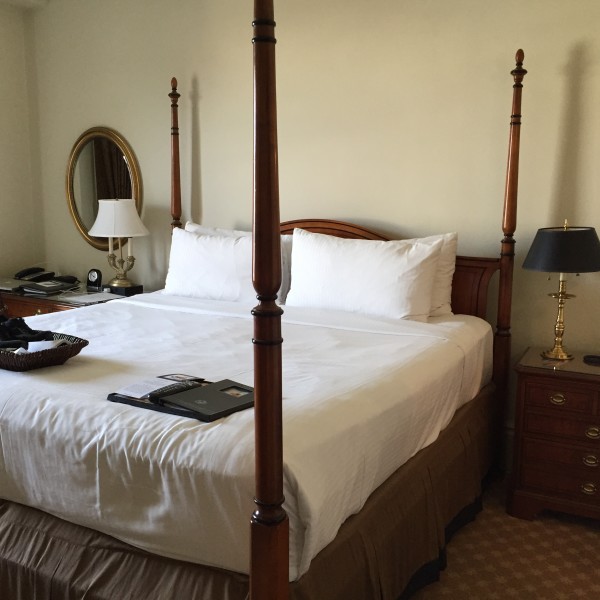 This trip we checked into the Fairmont Empress, one of our two favourite go to spots when staying in Victoria. The Fairmont Empress is ideally located and I was anxious to check out the newly renovated rooms, dining spaces and Q at the Empress, the newly designed bar and lounge that replaced the Bengal Room.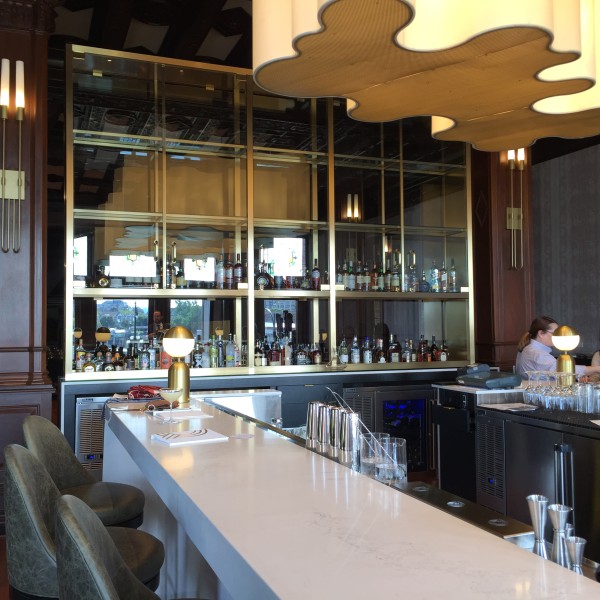 Depending on what's on my agenda I also enjoy my stays at the Magnolia Hotel & Spa. A smaller boutique hotel where you can just stay away from the maddening crowds and, with luck, snuggle into a deluxe room with a cozy fireplace.
So while I'm out cruising, shopping and exploring my travel companion is at yet another meeting. 
We already had a dinner reservation at OLO for 8:30 with an expectation that said meeting would be over in plenty of time. My thanks to OLO who were so accommodating as our reservation time came and went and for a while it looked like we wouldn't be enjoying dinner at all. Finally I get a call "go ahead without me and I'll meet you there". Thanks to the Fairmont Empress President's Club I was whisked away in comfortable luxury in a BMW sedan straight to the door of the restaurant. Should note here under other circumstances this would have been an ideal walk from the hotel.
So here it is 9:00 pm when I arrived followed closely by my dinner companion. I knew the kitchen closed at 9:30 but nevertheless our server did not rush us at all. The tone was relaxed as we settled in to this cozy corner. The room was about half full when we arrived on what had been an unusually quiet night.
We couldn't resist starting with a glass of great BC Wine. For me it was "bubbles" from Unsworth, one of my favourite Cowichan Valley wineries; for my companion it was straight to the La Frenz Malbec. Both were very good choices.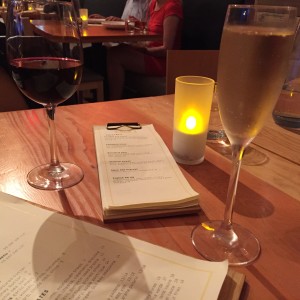 We placed our dinner orders and settled in. I was anxious to experience the farm to table, local cuisine at OLO. I had suggested OLO to friends, based on a media release I'd received last fall from Avenue PR, our friends in turn highly recommended OLO after their visit earlier this Spring.
First up our server brought us a fabulous appetizer platter, compliments of the chef. Wow, was that not only nice but really tasty. We devoured all the offerings in short order. We sampled the Sour Dough Bread with in-house cultured butter, Cornbread with honey butter, chill sea salt Pork Rinds that bit back with a spicy tang, Assorted pickles (or fermented veg if you prefer) and some very tasty Side Strip Prawns.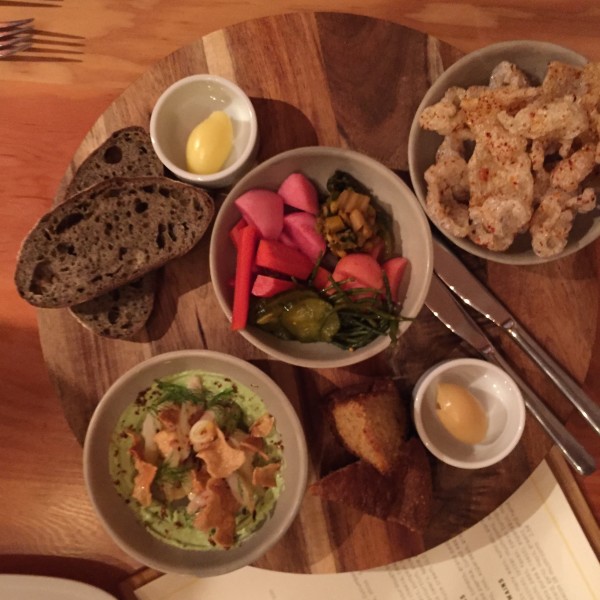 The timing of the next course was dead on, not rushed, just the right pace to leisurely enjoy our meal. I had the Chicken Liver Mousse with rhubarb, cocoa nibs and shiso. It was smooth, creamy and rich and I especially liked the way the different flavours and textures worked together while at the same time each bite was a new taste discovery. My companion had the Cauliflower Soup with chickpea foam and crumb, served with warm sourdough bread. It looked incredible, and it was, I snuck a taste and couldn't believe how good it tasted. It was a hit.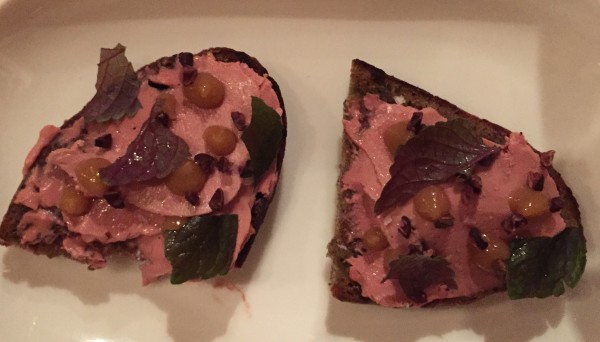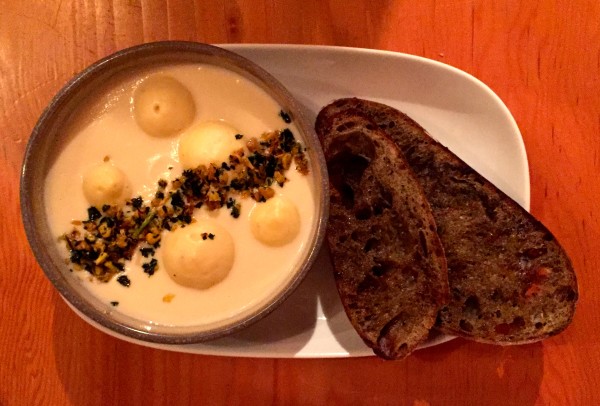 For our next course I chose another wine from Unsworth Vineyards, this time a Gewürztraminer which paired perfectly with the Wild Ling Cod with confit potato, brassicas, oyster mushrooms and salsa salsa verde. The cod was the freshest and tastiest I've had, perfectly cooked, moist and so flavourful. The accompanying sides also stood out and complimented the dish.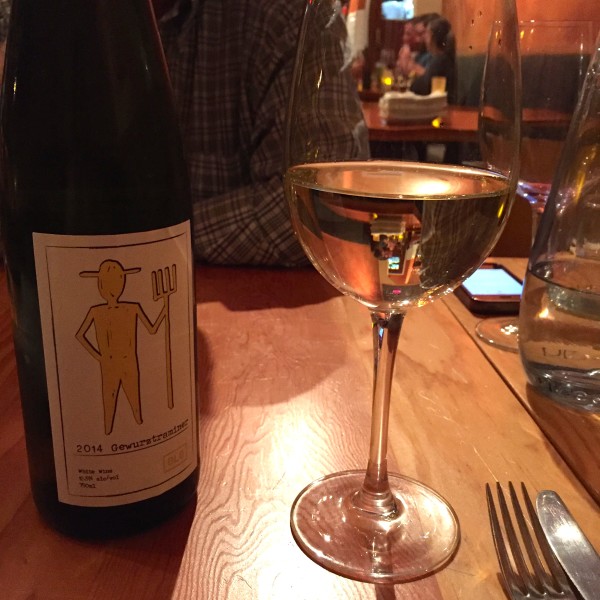 My companion chose the Herb Gemelli with charred leeks, mushrooms, chill, asparagus and grans padano (sans chills). He didn't rave about the dish and I think asking a chef to change up his efforts was not a wise thing to do. The missing ingredient was an important part of the dish and he would next time order something that was more suitable to his taste.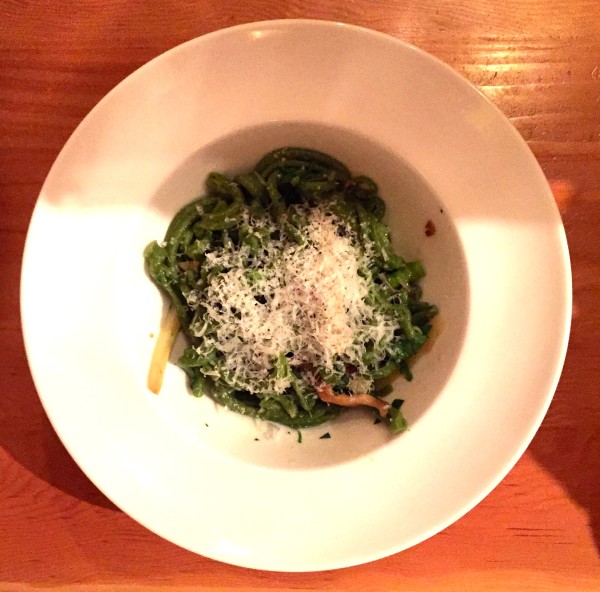 Dessert, not something I usually indulge in, sounded too good to pass. I enjoy panna cotta, even make it myself from time to time. I think it all came down to the rhubarb, this one was a Honey and Yogurt Panna Cotta with rhubarb compote and a shortbread cookie. How could I possibly say no?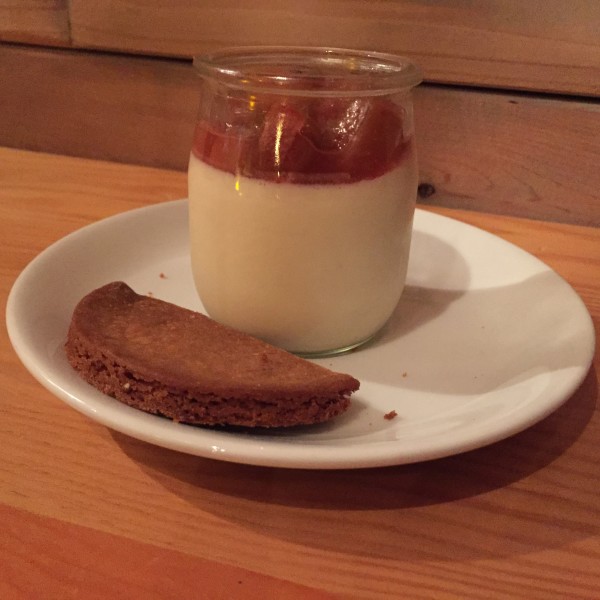 It was so good. Even the shortbread cookie was homemade good. The panna cotta had more flavour than any I've tasted before in any restaurant, bar none. It was exactly the right sweetness, richness and the rhubarb, did I mention the rhubarb, absolutely perfect, just the right blend of sweet and tart and enough that every bite included rhubarb. 
In the interests of complete disclosure: before going to OLO I contacted Avenue PR who kindly made our reservation, I did not ask to receive a complimentary meal but did receive the appetizer platter gratis courtesy of the chef. One glass of wine each and the dessert were complimentary because the Herb Gemelli had to be redone because the first time it came with chills by mistake. Such courtesies tend to be uncommon so they were that much more appreciated.
My dinner was just excellent.  I would return to OLO the next time I'm in Victoria. I highly recommend this restaurant for an all around dining experience.
farm to table food love
509 Fisgard Street, Victoria, BC
(250) 590-8795
Instagram olorestaurant
Twitter @olo_restaurant
Facebook OLO Restaurant
Sunday to Thursday 5 pm to 12 am
Friday and Saturday 5 pm to 1 am