Who knew? There is a wonderfully classic dining room smack dap in the middle of "old town" Duncan on Vancouver Island. Opened just this past November I was delighted to have discovered this adorable establishment while I was in Victoria attending Culinaire.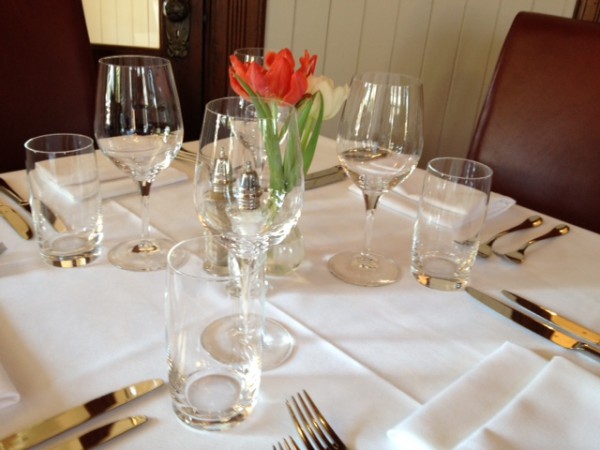 What first made me even consider the foray up Island from the comfort of my luxurious room at the Magnolia Hotel & Spa was a taste of Hudson's on First offering at Culinaire. Not only was the sampling of Halibut gravadlax with lemon peel puree, toasted pine nuts and dill a delight to the eye it was heaven to the taste buds.
Without a doubt, and there were many delicious bites to be had that evening, the Halibut gravadlax, served by owner Andrea Hudson of Hudson's on First, was one on a short list that I would term exceptional.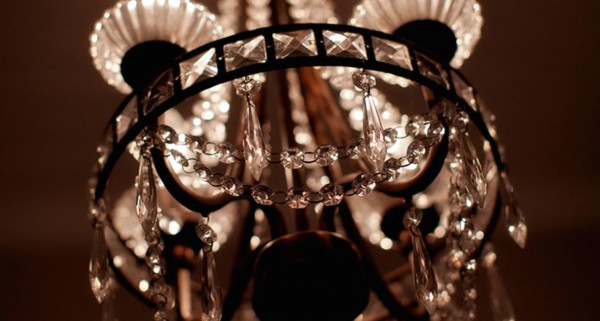 We wisely made a reservation for lunch and arrived to discover an absolutely delightfully restored 1906 residence. The restaurant space has been lovingly restored with many original features. The hammered tin ceiling in the small lounge makes quite a statement. Refinished fir floors are soft underfoot and compliment the carved wooden frames that grace the many windows bringing in the warm sunshine. The tables are elegantly set, so rare these days but very nicely done.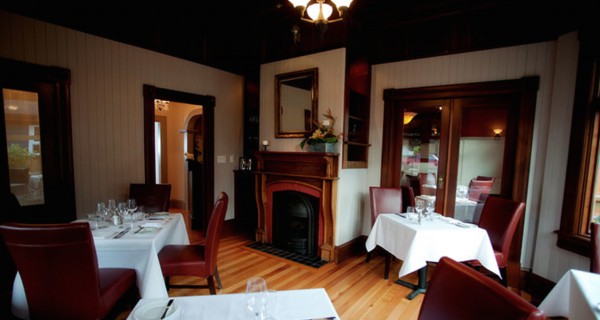 We felt comfortable immediately and settled in at a cozy table next to the window. Both dining rooms were full with people clearly enjoying themselves on a quiet Friday afternoon. Service is attentive but never rushed, the pace was perfect and we spent almost two hours taking in the ambience of our surroundings and indulging in the expertise of Chef Daniel.
The cuisine was as wonderful as we had anticipated with a menu featuring locally raised or sourced meats, fish, shellfish and produce.
We started with the soup of the day, a flavourful Carrot and Cilantro Bisque for my guest and the Salad of Roast Pear complimented by curried cashews and Stilton cheese on a bed of freshly picked greens tossed with a light vinaigrette for myself.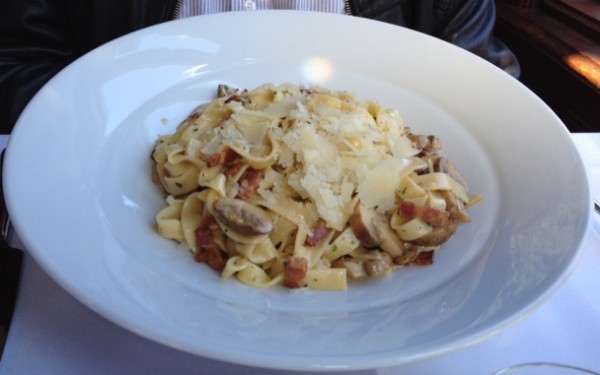 We accompanied our meal with a glass of Unsworth Allegro to pair with the pasta main dish, a special for that day, which was a perfect el dente Fettucini with generous portions of pancetta and mushrooms and just the right amount of flavourful nutmeg. It was immediately pronounced delicious. A glass of Alderlea Pinot Noir was the right pairing for the Slow cooked Fraser Valley pork belly with a touch of braising liquor, roast apple mash and creamed savoy cabbage. An elegant take on a farmer's dinner with the perfectly cooked, juicy pork complete with crispy crackling. It was substantial without being overwhelming.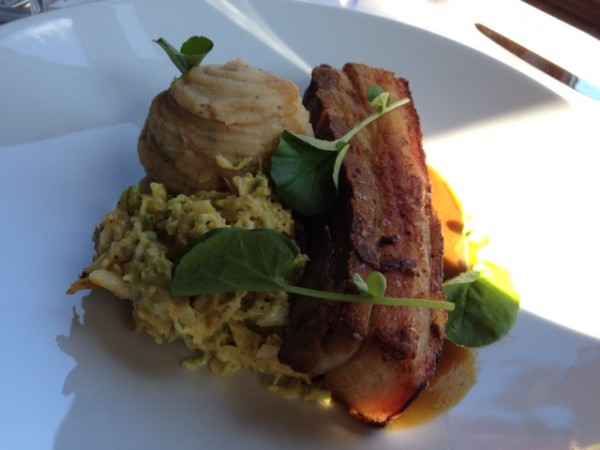 We completed the meal sharing the house made sorbet of dark cherry with lichee and a smooth creamy coconut.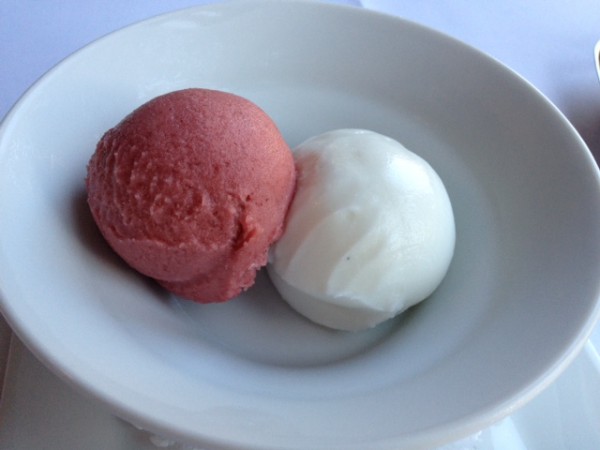 Hudson's on First is a place to relax, settle in and enjoy the experience of dining. I highly recommend a stop the next time you are visiting the area, but be sure to reserve ahead as it has already been discovered by the locals.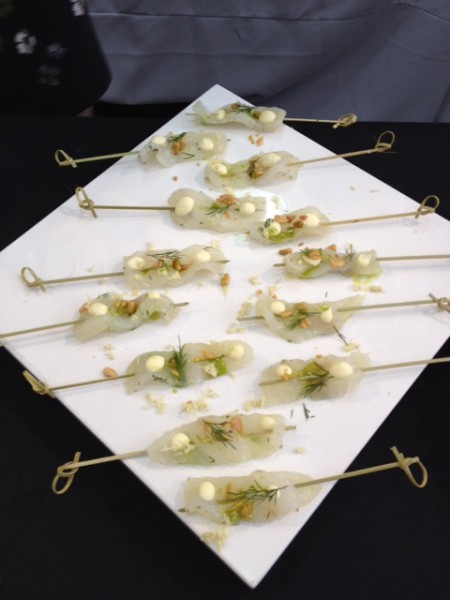 Andrea and Daniel's Hudson's on First is a finalist in the Young Entrepreneur category for Duncan Chamber of Commerce 2014 Black Tie Awards.
On the list of Top 35 Best New Restaurants in Canada 2013 – Enroute Magazine
Best Restaurant designation – Trip Advisor
Honourable Mention 2013 – Vancouver Magazine Restaurant awards