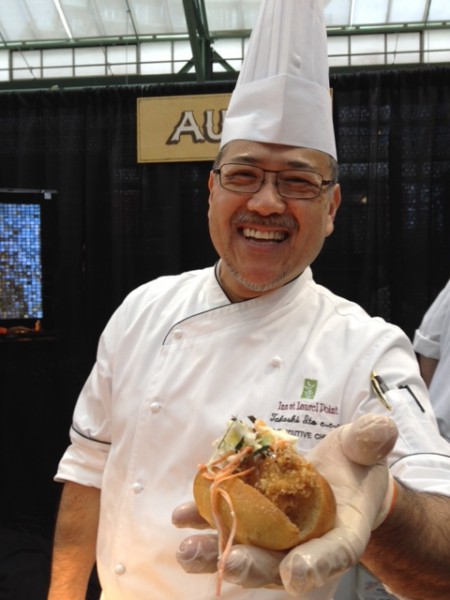 Before you even arrive at Culinaire Victoria in the Crystal Gardens expectations have been set pretty high. Although quite a different event from Scott Gurney's popular Brewery and the Beast it still has the earmarks of the same success. Brewery and the Beast debuted in Vancouver in 2013 on a brilliantly warm and sunny Father's Day. A sold out crowd enjoyed some extraordinary BBQ style cuisine from some of the best, and best known, restaurants in Vancouver. Moving this year to July it is bound to be another sellout. The Victoria version of Brewery and the Beast continues to be a popular event held annually in late September.
I attended the Vancouver version of Brewery and the Beast and enjoyed the concept of outdoor grilling paired with wine on tap from Vancouver Urban Winery as well as beer and ale supplied by sponsor Phillips Brewing. I found there was more food on offer than one person could possibly sample, not that that stopped me from giving it a good try. The food was fresh, locally sourced and prepared on the spot which did prove to be challenging to a few of the chefs who are used to fully equipped, state of the art kitchens. It was probably the most fun you can have in one afternoon.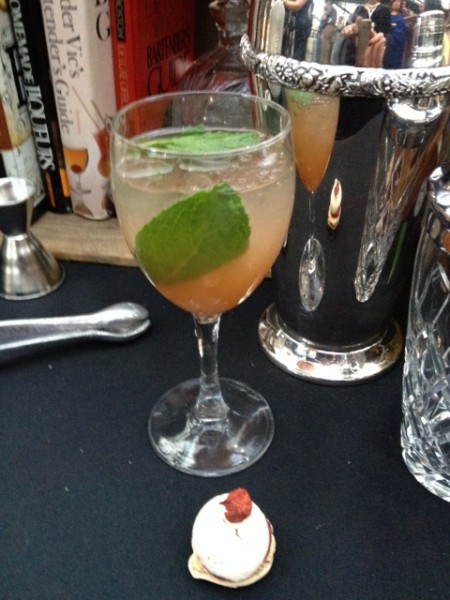 So going in to Culinaire Victoria my expectations were high. Hard not to compare it to my so far favourite beverage and food pairing event. Many of the presenters participate in both of these events.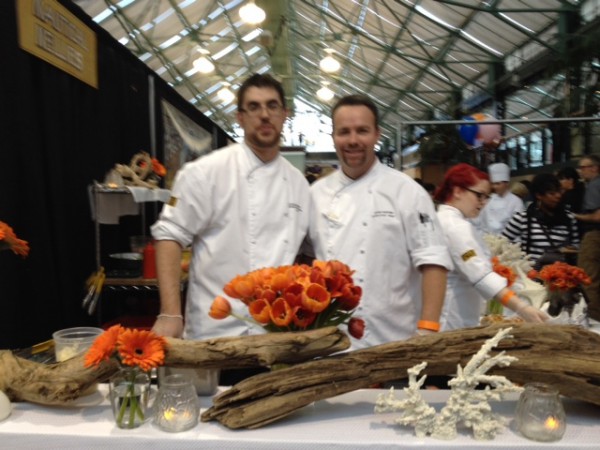 Culinaire Victoria is distinct in it's size, taking both floors in the Crystal Gardens it allows the guests to flow freely throughout the evening. There are two offerings, an early session that starts at 5:00 and an evening session starting at 7:45.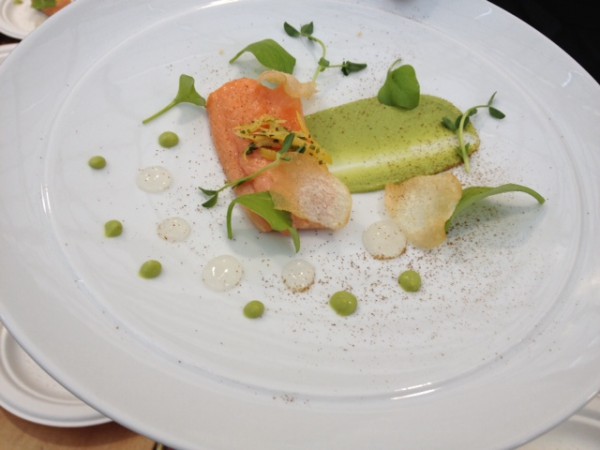 With over 48 presenters from caterers, pubs, bars, bistros, to hotels and fine dining restaurants there is something at Culinaire to please everyone.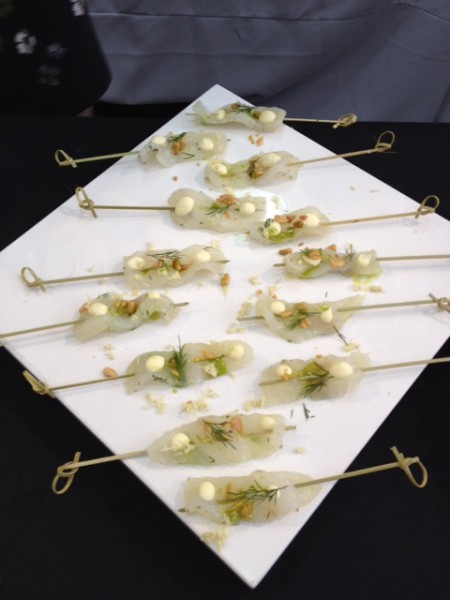 The cost of admission includes 10 tickets which you exchange for ten bites or sips as you navigate the floor. For a very reasonable $1 you can buy additional tickets and there seemed to be no waiting in line as there were several ticket tables on hand.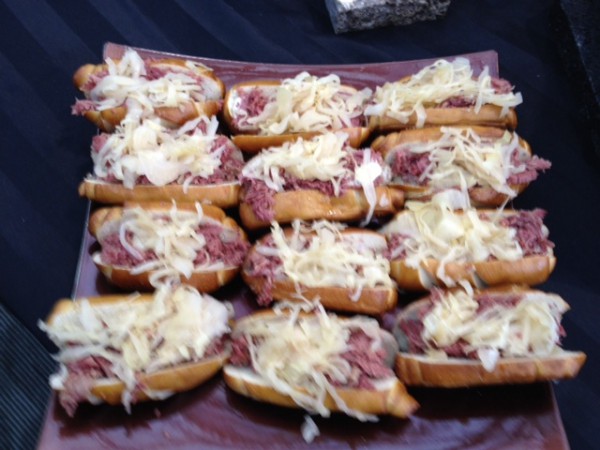 Food presenters definitely outnumbered beverage presenters but there still seemed to be enough of a mix. The focus is more on the culinary side but many of the pubs and lounges served both a beverage and a bite.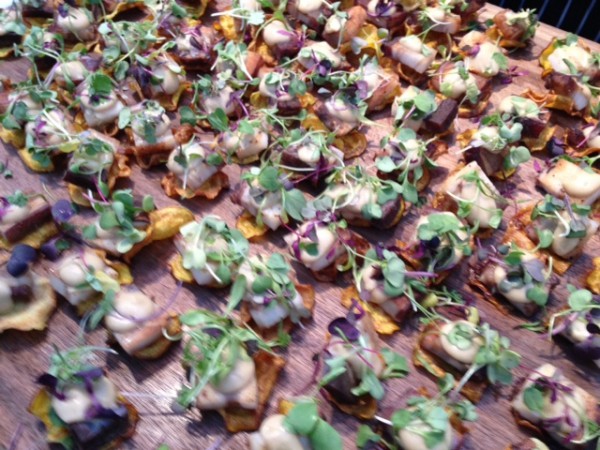 Culinaire is an excellent opportunity to try the samplings of so many establishments in Victoria all under one roof, in one night. I came away with a short list of places I will be trying on my next visit to Victoria.
BC Hospitality Foundation was on hand conducting a "ticket" auction. Prizes were donated by local businesses and the proceeds benefit the Foundation.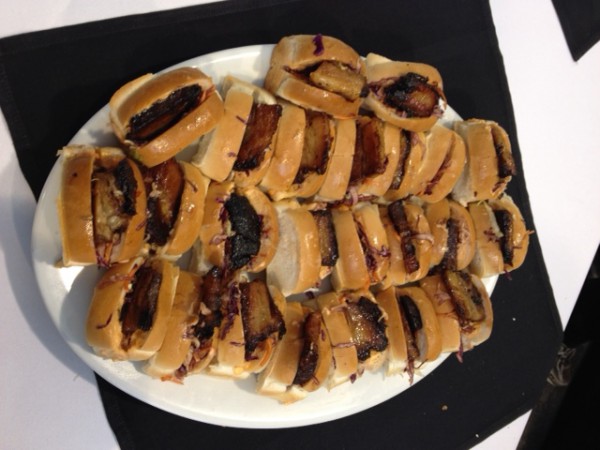 Culinaire supports the Camosun College Culinary Arts Program.
Learn more about the presenters and sponsors at Culinaire Victoria here MyVanCity.ca