This was one fun inaugural event! Saturday at the CBC building saw spirit enthusiasts having a great time.
With 17 local micro-distilleries on hand offering up samples of Gin, Vodka, Whisky & other spirits which included liqueurs and brandies among other mixed drinks, non alcoholic drinks and mixers and more there was something for everyone.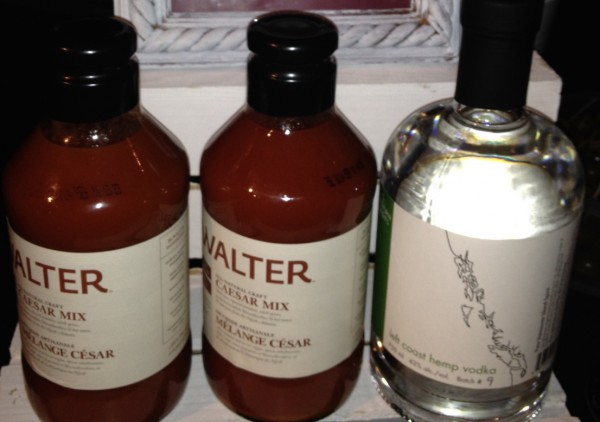 We were kept well feed in between sips with yummy appies from Edible Canada at the Market.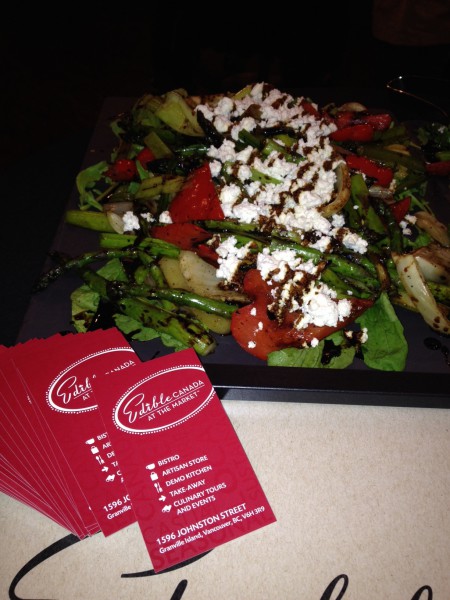 It was interesting to explore the exhibitors tables and talk to the distillers about their products. Sampling gins and vodkas, often mixed as a cocktail was very enjoyable. I also liked the liqueurs at Okanagan Spirits. I am a big fan of the French habit of a before dinner aperitif where they mix white wine, still or sparkling, with a fruit liqueur. Very tasty and you can use your imagination to make combinations of aperitifs. I once had one with mango gelato at a small cafe in Provence.
It was good to see local distillers and other producers showcased at an event that brings their product to the public. Most producers sell at source or online.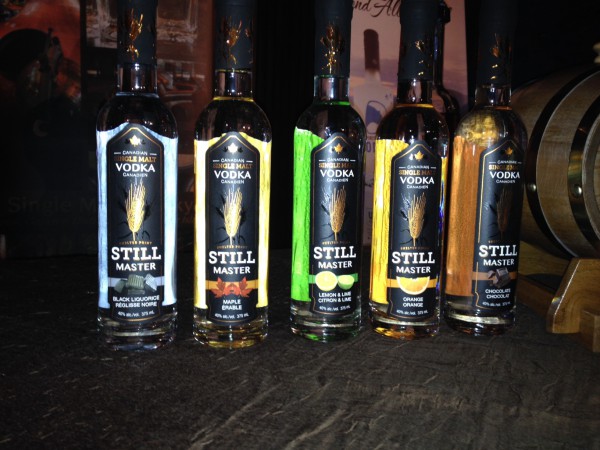 Sons of Vancouver, started by two young guys, on the North Shore was a crowd favourite with their mixed cocktails using their own gin.
I stopped at the olive table, yes an olive table, featuring quality olives for martinis. Te olives were crisp and tasty just the way you want them.
Okanagan Spirits were on hand. Double Gold medal winner at the 2013 World Spirit Competition for their Black Currant liqueur, Gold medal winner for their Cherry, Raspberry, Absinthe and Aquavit, Silver medal winner for Poire's William, Kirsch, Apple and Plum Brandy, and Bradshaw Plum.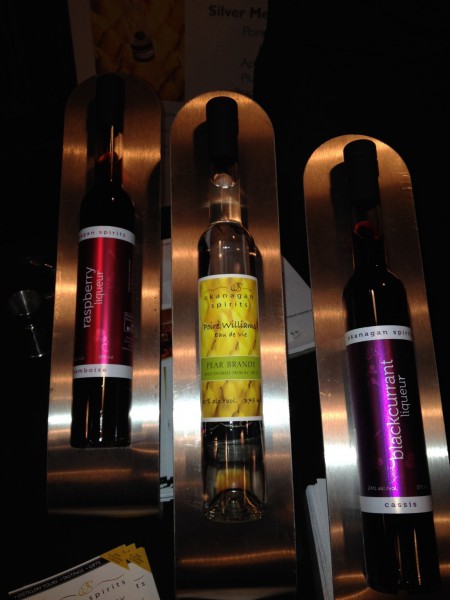 Lauren Mote was on hand serving samples of her Bittered Sling she is known for at UVA Wine Bar.
I enjoyed chatting with Shelter Point Distillery from Vancouver Island who were sampling their full range of spirits.
There was a lot of buzz around Long Table Distillery, Vancouver's first micro distillery.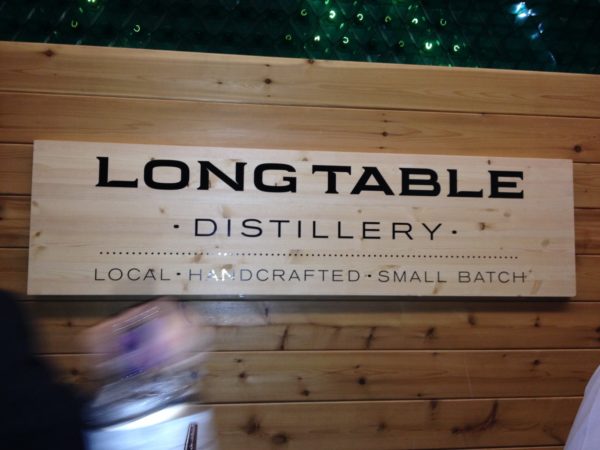 It was well worth the price of admission to sample some very good local spirits. See you there next year.
Kudos to BC Distilled partners: BC Hospitality Foundation, Edible Canada, WE, The Distillery, Hired Guns Creative, The Blackbird, EAT Magazine, forage, Grain Tasting Bar, Vancouver Magazine and Scout Magazine.