As you drive along Lake Country's Scenic Sip Trail, the first winery you come across on Camp Road is Arrow Leaf Winery, run by the Zuppiger family – Joe, Margrit and their son Manuel, who is the winemaker.  Originally from Switzerland, they arrived in Canada in 1986 and after a years working in the fruit and dairy businesses, they bought some land, north of Kelowna and opened Arrow Leaf in 2003 with their 2001 red and 2002 white vintages.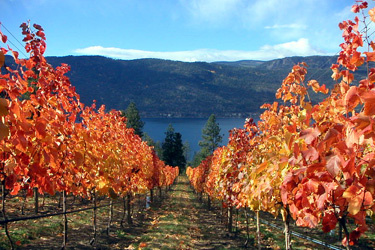 They now offer about a dozen wines including reds, whites and rosés.  In addition to all the usual varietals, they also make Vidal and Zweigelt.  In some years, when they grapes are exceptional, they offer a premium Solstice line.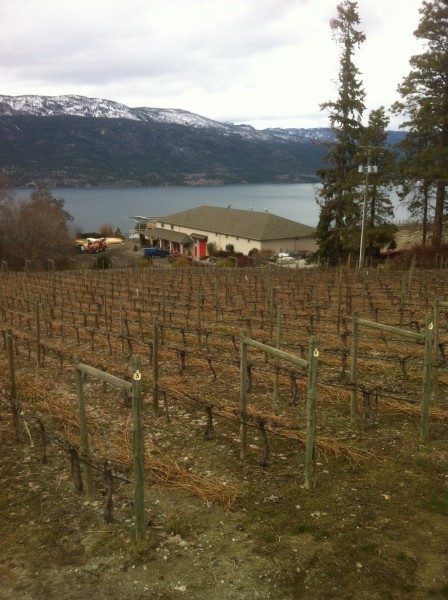 Arrow Leaf has thirty-two acres under vine, which is just slightly over the average for an Okanagan winery.  Sixteen acres are located on their site and another sixteen are located elsewhere in Lake Country. One claim to fame that they are proud of is that they grow the most northern merlot in BC , thanks to two and a half acres of an ideally suited microclimate on the site. Arrow Leaf produces a total of about 12, 000 cases a year and hopes to soon expand that 14, 000 cases.  Their biggest production (2000 cases) comes from Pinot Gris.  The vast majority of their wine is sold here, in BC.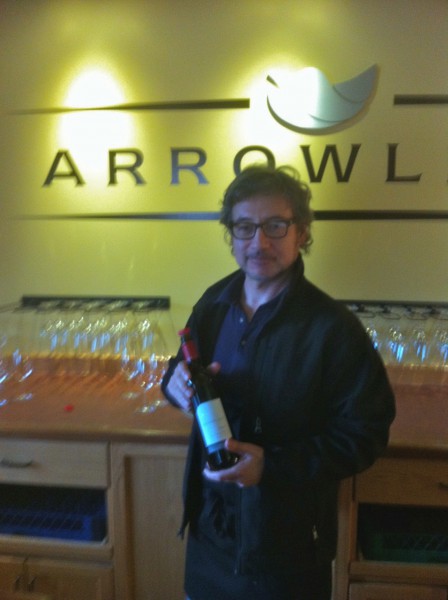 The day I visited, Sebastian was working in the tasting room.  Originally from Argentina, he came to BC after falling in love with a local girl.  He is very passionate about BC wines and pointed out one reason for the consistent high quality of BC wines.  The entire Okanagan valley only has about 8, 000 acres planted in vines.  He compared this to 65, 000 acres of just Malbec in Mendoza, Argentina.  All BC wineries, by comparison, are small lot producers, which tends to result in superior quality wines.  He feels that there is still a lot of room for growth in BC as we still import 65% of the wine sold in our province.  Drop by the winery when you are in the area and enjoy the stunning view from their patio. You can see the full line up of wines at:  http://www.arrowleafcellars.com/