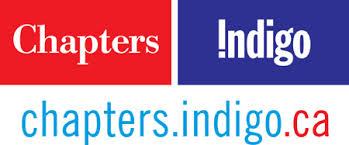 After 3 years of writing, editing, searching, and finally publishing, Jennifer Browne will sign her newly released book this Saturday, June 7th at the Chapters bookstore in Langley, BC.
Her debut book, Happy Healthy Gut, which was released this January by Skyhorse Publishing (NY), discusses her journey from digestive hell to health. She shares not only her own personal story, but others' as well, and writes frankly about dealing with chronic digestive malfunction. This book covers everything that helped her find her way back to a "happy healthy gut," including delving into our current food systems, nutrition education, food preparation, and more.
Aside from the reviews it's garnering on Amazon.ca, this book has been endorsed by some fairly influential nutrition professionals, including Dr. T Colin Campbell (Co-author of The China Study), Dr. Neal Barnard (from the Physician's Committee for Responsible Medicine), Dr. Pamela Popper (founder of The Wellness Center and DC food lobbyist), Julieanna Hever (The Plant-Based Dietician), Ocean Robbins (from The Food Revolution Summit), and Peggy Kotsopoulos (from Vega).
For anyone suffering from digestive distress, this book will help you get your gut back on track, and teach you how to live a healthier life using food as medicine. Join her at the Langley location of Chapters from 2-5pm this Saturday, to engage in gut talk and get your book signed!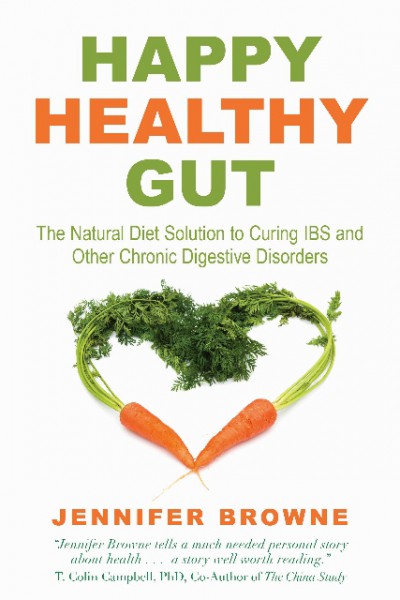 The book's description, taken from the inside cover:
"Millions of Americans deal with daily digestive malfunction and attribute it to genetics or faulty wiring. Jennifer Browne reveals the common denominator present in almost all chronic digestive angst: food. What we choose to fuel ourselves with has a direct impact on every part of our bodies, starting with the digestive system. Browne urges us to own responsibility for our own health and make conscientious decisions regarding the cause and effect foods have on our digestive tracts. Written in frank, humorous laymen's terms and sharing her own personal success story along with others', Browne passionately educates her readers on why a plant-based diet is the only prescription necessary for a happy, healthy tummy. Discover the direct correlation between digestive trauma and factory farming; the incredible benefits of juicing, fermenting, and sprouting food; the reason why GMOs lead to IBS; and what ingredients really just translate to "sugar" or "lab-created chemical." Happy Healthy Gut is an easy read that is truly important and highly informative for anyone who has ever dreamed of a perfectly functioning digestive system."
Hope to see you on Saturday!