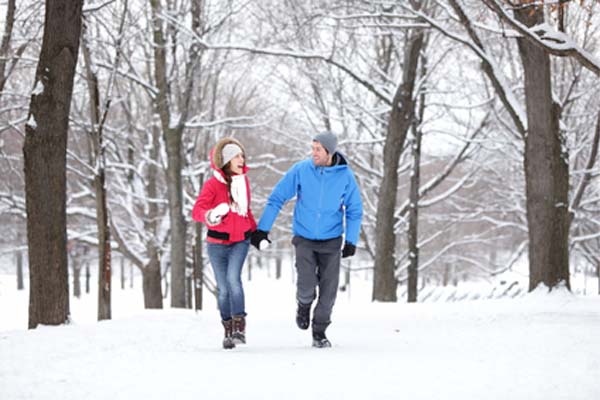 Patio season may be long gone, or depending on how you look at it with our West Coast weather and a little luck, just around the corner! Either way we still have a chance to melt away the winter blues with some interesting and unique date ideas.
To get the most out of your dates keep in mind that the best connections are made when you share new experiences together. And whether it's a first date or you've been together forever, keep the mood positive, playful and show genuine interest in connecting with your partner.
Push Festival
For three weeks in January the Push Festival seeks to expand your horizons and bring ground breaking work to Vancouver. With a mix of live theater, music, dance and multi-media performances there is something for everyone. Break out of your comfort zone and attend a show that normally wouldn't be on your radar.
Hot Chocolate Festival
Back for their 5th year, treat yourself to something decadent at the Hot Chocolate Festival. With even more tastemakers and 57 flavors available 2015 promises to be their biggest year yet.
Ice Skating In Robson Square
Tiny but quaint, go for an evening skate in Robson Square. There's is something about holding hands while outdoor skating that can melt a girl's heart. Don't forget to bring along a blanket and thermos of Baileys and Hot Chocolate or Spiked Cider to warm you, up after you get off the ice of course!
Local Brew Pub
Instead of wine tasting how about beer tasting? Over the last few years the craft beer scene has been steadily growing in Vancouver. A few to try are 33 Acres, one of my favorites is the 33 Acres Of Life, Brassneck Brewery, and Parallel 49. For others of note check out the BC Beer Awards.

Snowshoe and Fondue
Spend a beautiful evening exploring the mountains by snowshoe and end by sharing a cheese and chocolate fondue together. Offered by both Cypress and Grouse Mountain. What could be more romantic?
Indoor Rock Climbing
Feeling sporty and adventurous? Trying new activities together has been shown to build chemistry and increase bonding and trust. Vancouver has 2 facilities Cliffhanger and The Hive Never climbed before? No worries introductory classes are available.
Paint Night
Let your creativity loose at Paint Night. You don't have to be an artist, make the goal to tap into your playfulness and enjoy getting to know a different side of each other. And who knows maybe you'll discover a talent you never even new you had.
I'd love to hear your favorite winter date idea, leave me a comment below.
Are you ready to get serious about finding love? Let's chat!