Hard Rock Casino Vancouver, in partnership with one of Canada's premier custom car companies, 360 Fabrication Inc. of Abbotsford, will rev into action and launch its first Annual Ultimate Car Show on August 16th.
Rain or shine, this free community event will take place at the Hard Rock Casino parking lot from 1pm until 8pm and will feature over 350 premier, classic and specialty vehicles.
"The Ultimate Car Show is a natural pairing of rock and roll and the best exotic, classic and muscle cars in Western Canada," said Raj Mutti, Executive Director, Hard Rock Casino Vancouver. "The event will be action packed as we have added live bands to our outdoor stage and paired it with great summer food features, prize giveaways and much more."
The event is open to all wishing to display their collector, specialty exotic or muscle cars. Proceeds from the $20 registration fee will go to support SHARE Family & Community Services Society, Hard Rock Casino Vancouver's signature charitable partner.
Already confirmed to participate will be a significant number of privately held vehicles, including a 2015 Aston Martin Vanquish that is one of only two in Canada and has never been publicly displayed. Event organizer and 360 Fabrication owner Rick Francoeur is looking forward to displaying some of the best exotic vehicles in BC as well as the very best custom and muscle cars – including a 1965 Malibu SS convertible which has never been displayed and is appraised at over $500,000 and a 1969 Camaro appraised at over $700,000.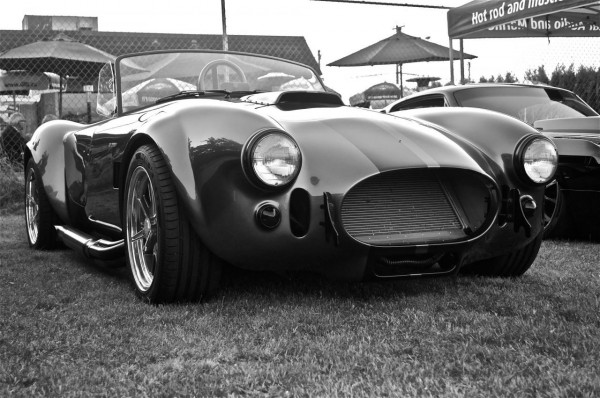 The judging panel will award prizes in eight categories including a $2,000 'winner take all' prize for the Best in Show. Those interested in displaying their exotic, custom or muscle car should call 360 Fabrication at 604-859-3608 to register.
Day of registration will be offered on a first come, first served basis.
About 360 Fabrication Inc:
360 Fabrication Inc is an Abbotsford, BC based collision, audio and custom car company. 360 Fabrication is now Canada's largest custom car shop, one of the ten largest automotive and marine audio companies and a CARSTAR certified collision repair shop. For more information about 360 Fabrication visit: www.360Fabrication.com
About Hard Rock Casino Vancouver:
Hard Rock Casino Vancouver is situated in the thriving City of Coquitlam, British Columbia in Metro Vancouver and is home to unparalleled entertainment, dining and gaming offerings. With an 80,000 square foot casino floor, Hard Rock Casino Vancouver offers more than 950 interactive slot machines and popular table games such as blackjack, roulette, baccarat, poker, pai gow, craps, VIP high limit salons and others. With multiple performance spaces including a state-of-the-art 1,100 seat theatre, Hard Rock Casino Vancouver boasts the best in music, comedy, performance arts as well as local artists making their mark in the entertainment world. To complement the gaming and entertainment experience, Hard Rock Casino Vancouver serves a variety of culinary options and is home to chefs that dish up unique and flavourful fare in a modern atmosphere. Whether looking to indulge in breakfast, small bites before a concert or enjoy the bar scene with a drink in hand, the Hard Rock Casino Vancouver has something for everyone. For the latest news and events, follow Hard Rock Casino Vancouver on Facebook facebook.com/HardRockCasinoVancouver and Twitter twitter.comHardRockCasinoV.
The Hard Rock Casino Vancouver is owned and operated by Great Canadian Gaming Corporation under license from HRHH IP, LLC ("HRHH"), an affiliate of Brookfield Property Partners. The Hard Rock Hotel & Casino in Las Vegas is the flagship property owned by an affiliate of HRHH.