Suddenly re-thinking those colourful home accents now that fall is on its way? MOE'S Home Collection stylists have assembled their top transitional tips to ease your home from summer cool to cozied up:
Colour Me Calm
Don't cut colour from your palette altogether. Instead, balance a white base with warm metallics, including gold and bronze, to create a serene space for the cooler months.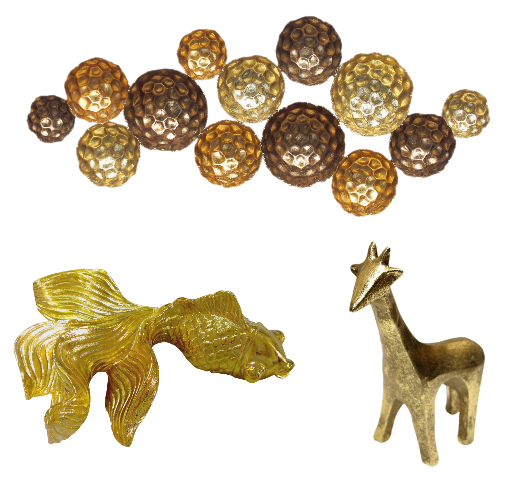 Pictured, clockwise from bottom left: Goldfish Wall Décor, $67.50; Hammered Gold Circles, $147.50; Bronze Giraffe, $40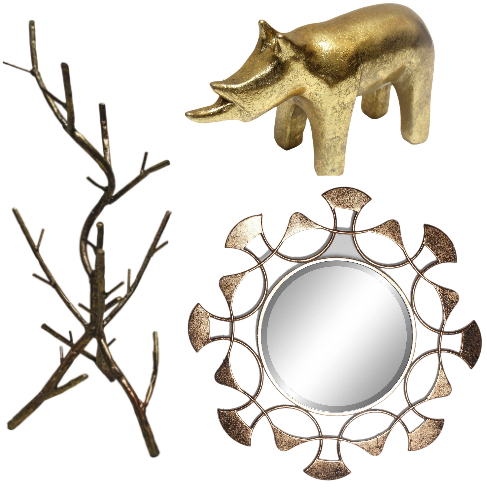 Pictured, clockwise from left: Twisted Tree, $47.50; Bronze Rhino, $40; Openwork Mirror, $147.50
Touch It Up
Minimal colour makes room for luxe textures such as supple leather, lush linen, fabulous faux fur and silky viscose blends. Snuggle up with layered textiles for that extra cozy touch.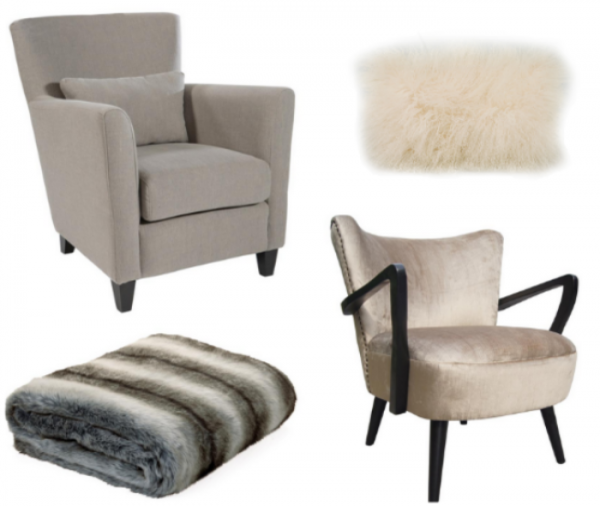 Pictured, clockwise from bottom left: Aspen Dlx Faux Fur Velboa Throw, $119; Calvo Club Chair Grey, $495, Lamb Fur Pillow Cream, $117.5; Mira Club Chair Beige, $465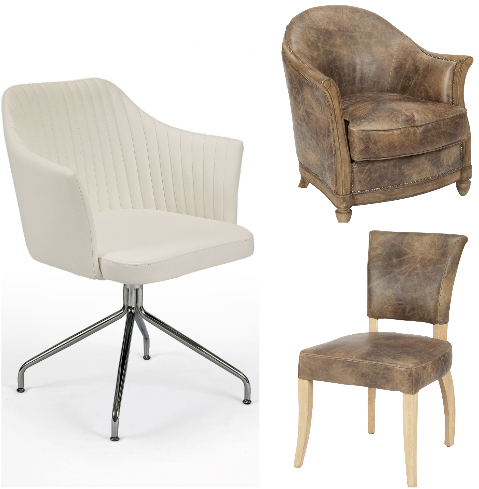 Pictured, clockwise from left: Conti Arm Chair White, $312.50; Helmsley Club Chair Light Brown, $1,987.50; Blythe Dining Chair Light Brown, $687.50
Au Naturel
Don't miss out on Mother Nature even when winter temperatures encourage indoor living. Instead, bring raw west coast elements into your home such as weathered and petrified wood to create an outdoorsy ambiance.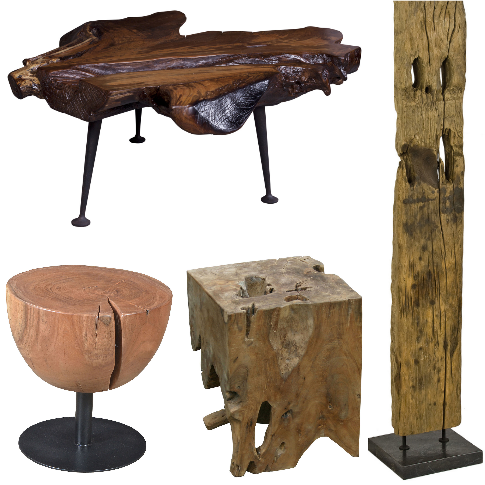 Pictured, clockwise from bottom left: Drum Coffee Table, $937.50; Natural Teak Coffee Table w/ Cast Iron Legs, $1,497.50; Teak Railway, $372.50; Natural Teak Wood End Table, $297.50
Pictured, clockwise from bottom left: Petrified Wood Plate Dark, $237.50; Petrified Wood Plate Light, $237.50; Teak Slice Ornament, $55