Last week I had an opportunity to join other members of the local media for a test run of Taste of Yaletown. Celebrating their 10th anniversary this year's Taste of Yaletown will be the best yet. Media were divided into smaller groups and each group sampled a selection of participating restaurants.
Our first stop was La Pentola in the Opus Hotel with a beautifully set table in their dining room. It's hard to believe we managed to sample so many incredible dishes in just 30 minutes. We started with an ostrich carpaccio and an octopus carpaccio, both were very tasty and a great start to what turned out to be several courses. Diners will be able to choose from either a Northern or Southern Italian menu for Taste of Yaletown.
We followed the starters with delicious pastas, including puttanesca dishes made with traditional pasta and gluten free pasta. In the case of the gluten free pasta it should be noted it is cooked separately from the traditional pasta.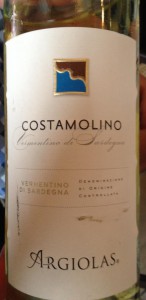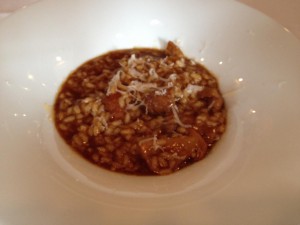 Also a gluten free option of a tasty mushroom risotto or a mushroom sauce with traditional pasta. One of the two main dishes, grilled sablefish, was "out of this world" sensational. For meat lovers the Hanger Steak was pure perfection. All dishes were paired with a refreshing white wine.
Just when we thought we couldn't possibly eat any more the desserts were placed on the table. Too good to pass up we indulged in a Lemon Creme with fresh peach slices and a biscotti. The second dessert was a deconstructed Tiramisu. Both desserts were quite light and were a satisfying finish to an excellent meal.
We then stopped off at the Yaletown Farmers' Market for some meet and greet time. If you haven't been already you really must make a point of shopping at this excellent market featuring fresh local produce.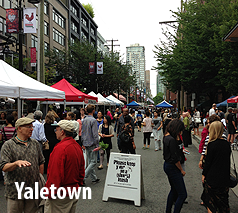 Next we were off to Saladworks where we sampled an array of fresh salads featuring lettuces from Fable Farms in Pitt Meadows. About 70% of the salad ingredients are sourced locally.
We were treated to a number of salads including Maple glazed wild Salmon, grilled chicken Caesar and Asian beef carvery salads. Also available a gluten free alternative or optional selection.
This is a spot I look forward to stopping by for lunch or a light dinner.
I was able to experience just two of the many menus that will be available during Taste of Yaletown and can't wait to go back for more and to try one of the numerous other restaurants.
Be sure to check their website for a list of all the participating restaurants. Note that some restaurants will book up quickly so advance reservations are a must.