Recently, Taco Bell made a bold statement. They went dark on their Facebook page, Twitter account and Instagram profile. Did they completely shut down their social media? …not exactly.
In a world where we're inundated with posts, tweets and likes – Taco Bell was doing the opposite of a typical social campaign to announce the launch of their app. They kept it simple.
1) They used a hashtag #OnlyInTheApp and text images, such as "The new way to Taco Bell isn't on Twitter – It's #onlyintheapp" to redirect users to their Taco Bell app.
2) They hid their previous Facebook and Twitter posts so it would be a standalone statement.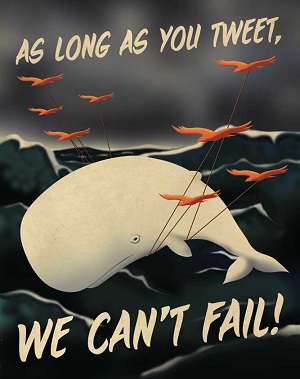 What can we learn from this campaign?
Sometimes, keeping it simple makes the most impact. We often feel pressured to be active across all social networks from Facebook to Pinterest to Google Plus, but if you're not doing it well (i.e. reposting the same content or link across all platforms) – the results are abysmal.
So we're giving you 3 quick tips for reengineering your social media strategy:
Do your homework.
Don't try to be everywhere. Hone in on the social channels where YOUR audience will be found, not necessarily what everyone else is doing. If it doesn't work for you or your brand, don't feel compelled to use it. Don't post content for the sake of appearing active.
Find efficiencies.
Optimize your content by investing in social media tools like Sprout Social, HootSuite, SumAll or Feedly that build out analytics and helps you find out at what times you're gaining the most traction. That way, you're posting content that people will actually see.
Provide value.
People will not be impressed when there's no differentiation across your social channels. Think about it – why would I want to like you on Facebook and follow you on Twitter when the content is exactly the same. As mentioned, platforms speak to different audiences and the type of content for one channel might not necessarily fit for another.
Remember, keep it simple and also, keep an ear to the ground. Getting audience feedback can help shape your content to make the most impact.