The relationship between house and homeowner is akin to a steamy romance – think of the roof as the umbrella of trust that shields inhabitants from storm and strife, and the floor as the bedrock of desire on which true intimacy is built. Hector Cabrera, owner of Frontier Luxury Flooring and self-described "flooring matchmaker," acts as a home relationship counselor, helping clients bring sexy back to their house with the eye-candy of home improvement: premium luxury flooring.
Got Wood?
Everyone loves a good planking, whether in the bedroom or entranceway. Get a little adventurous with your hardwood selection by opting for product that is as attractive as it is durable, such as Frontier's hunky range of long length engineered organic hardwood sustainably sourced from BC forests.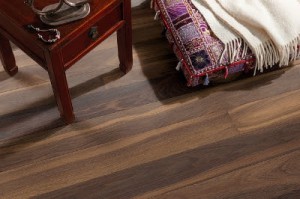 Snuggle Up
There's nothing better than getting up close and personal with someone (or something) you love. Frontier's selection of luxe 100% wool carpeting just begs to be touched, so don't be afraid to get a little handsy with these beauties.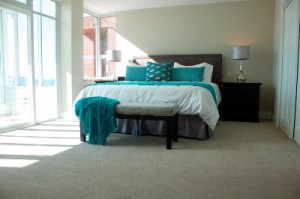 Use Protection
Smart defenses are key to staying in the clear, from intimacy to home interiors. Frontier's unbeatable selection of easy-to-clean luxury vinyl leaves room to get down and dirty, making it the ideal flooring for high-traffic areas (think mudrooms and basements).