Escape Room puzzles and challenges arrive in downtown Vancouver
SmartyPantz, Downtown Vancouver's first Escape Room, is set to launch mid-January in the heart of Gastown. Occupying 3200 square feet across three Heritage buildings at 289 Abbott Street, SmartyPantz is raising the bar for the Escape Room experience with film-level room decor and start-to-finish interactive entertainment under the watchful eye of RU1, the iconic, super-intelligent chimp games master.
The experience starts from the moment guests arrive, giving the secret password to enter the building. In the waiting room, they are immersed in the puzzle and problem-solving experience with classic analog brainteasers and giant-sized games.  Not to mention the 50's inspired salon hair dryer chairs.
Once they're admitted to the room, clues, hints and puzzles are hidden throughout, leading them toward the final solution. The difficulty level for the rooms ranges from moderate to diabolical, and many times guests return for multiple attempts to try and solve the puzzle.
Working with expert consultants from the film and gaming industries, the SmartyPantz team has developed distinct puzzle rooms with detailed room decoration and inventive game play.
The first set of five SmartyPantz Rooms are:
The Meat Locker, where guests must escape a serial killer's basement
Spy vs Spy, a WWII-themed detective mystery, get in and get out
Dream'scape, a strange distorted dreamlike room which challenges players to find the way to "wake up"
Doomed Sub, a claustrophobic Submarine adventure where your O2 is running out fast
Haunted Study, a ghostly murder mystery to be solved.
There are already more SmartyPantz challenges in the works and the rooms will be replaced with new adventures on a regular basis.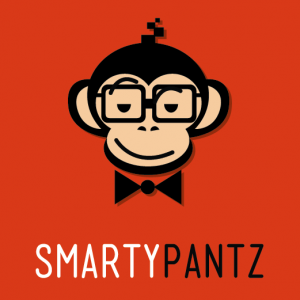 SmartyPantz is scheduled to open on January 25th with gift certificates and pre-bookings for individuals and groups now available online at  www.smartypantz.ca.  Game play information, FAQ and further information is available at www.smartypantz.ca.