"…Would you like to play a game?" comes to mind when thinking  of escape rooms. And I had been so curious to try one since I learned of these interactive puzzles.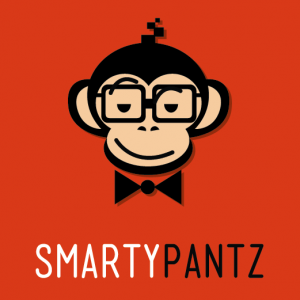 Finally, I was going to test my problem solving abilities in the Thirst for Murder room at Smartypantz. Rated to be one of the most difficult and frightening of the puzzles. You have 45 minutes and a walkie-talkie which you may use to receive two clues through your endeavors. Being a fan of horror movies and video games, I couldn't wait.  I went in a group of four, and we walked in quite sure of ourselves. We left more dissapointed in ourselves than expected. We were moments away from cracking our final lock and escaping when our time ran out. I immediately wanted another chance. And to try more of the rooms. The room was wonderfully decorated with an incredible amount of attention to detail. Down to the hair stuck to the bloody hammer. Really my favourite prop in the place. Great creep out factor. Our room seemed to focus on combo locks and finding keys. But if trying to escape a psychopath's torture chamber isn't your cup of tea, Don't fret! There are many different themes and difficulties to choose from. You can read about all the puzzles at www.Smartypantz.ca
I really can't recommend this place enough. Such an unusual concept and Smartpantz puts such a great amount of detail and care into decorating their rooms, it really is a wonderful experience. If you're looking for something different than your usual outting, this is the thing for you.