The Wines of British Columbia were put to the ultimate test at the Judgment of BC on Tuesday, August 25, pitting 12 BC Wines against 12 acknowledged global benchmarks. We are proud to announce BC's C.C. Jentsch Syrah 2013 from the Okanagan Valley ranked first among the flight of Syrah, and Soumah Chardonnay Single Vineyard 2013 from Yarra Valley, Victoria Australia came out on top for the flight of Chardonnays.
Inspired by the legendary Judgment of Paris in 1976, famously depicted in the Hollywood blockbuster "Bottle Shock," the Judgment of BC was a blind tasting of 12 Chardonnay wines and 12 Syrahs; 6 were from BC and 6 were international benchmarks. Renowned British wine critic Steven Spurrier, who was responsible for the original Judgment of Paris nearly forty years ago, and currently the consulting editor for Decanter Magazine and Chair of the Decanter World Wine Awards, scored the wines along with 16 expert Canadian wine judges including Barbara Philip MW, Brad Royale, David Scholefield, Terry Threlfall, Tim Pawsey, Sid Cross, Kurtis Kolt, Treve Ring and John Schreiner.
"For me wine is the three 'P's': the place, the people and the product. British Columbia ticks all these boxes with exuberance, elegance and conviction." noted Steven Spurrier.
"It was a courageous tasting. The point was about discovery and learning, not about winning or losing. It's about pushing ourselves in our wine regions" noted DJ Kearney, curator of the event. "The global benchmark wines were of a very high calibre. It was important to be challenged by high quality international wines, and we were. And we will do it again. We must do it again."
Although we are thrilled with the results, the goal of this tasting was to honestly assess the current state of grapegrowing and winemaking in BC in order to provide a clear perspective of the distinct characteristics of British Columbia wine in relation to global standards, and to achieve a focused vision for the continued evolution of the BC Wine Industry.
"We are extremely proud of how the Wines of British Columbia showed at this monumental tasting," remarked BC Wine Institute President and CEO Miles Prodan. "The modern winemaking industry in BC is still in its infancy compared to many regions around the world with this year marking the 25th anniversary of BC VQA. It is astounding to see how much the BC Wine Industry has evolved in such a short time and to have the likes of Steven Spurrier endorse the wines as heartily as he had. Our grapegrowers and winemakers should all be very proud of the excellent quality we have achieved in our beautiful regions."
"We have to measure ourselves against our international peers. I was very pleased with the performance of the Syrahs. Chardonnay is a work in progress. There were 24 top flight wines in the tasting, not one that I wouldn't have on my dinner table." noted John Schreiner.
"The Chardonnay in BC is not showing enough distinct terroir as others from around the world but Syrahs are making a statement, ranking first, fourth and fifth in tough company." observed Sid Cross. "It shows the Syrah is world class among its peers."
CHARDONNAY RESULTS ORDER
1. Soumah Chardonnay Single Vineyard 2013 | Yarra Valley, Victoria | $27
2. Kumeu River Chardonnay Hunting Hill 2012    | Auckland, New Zealand | $35
3. Hamilton Russell Chardonnay 2014 | Hemel-en-Aarde, South Africa | $40
4. Jean-Marc Brocard Chablis Premier Cru Montmains 2012 | France | $45
5. Bouchard Père & Fils Meursault Premier Cru Genevrières 2011 | France | $86
6. Blue Mountain Chardonnay Reserve 2013 | Okanagan Valley, BC | $30
7. Tantalus Chardonnay 2012 | Okanagan Valley, BC | $24
8. Robert Mondavi Chardonnay Reserve 2013 | Carneros, California | $44
9. Mission Hill Chardonnay Perpetua 2013 | Okanagan Valley, BC | $50 (tie)
9. Quails' Gate Chardonnay Rosemary's Block 2013 | Okanagan Valley, BC | $30 (tie)
10. Meyer Family Chardonnay Micro Cuvée 2012 | Okanagan Valley, BC |$65
11. Haywire Chardonnay Canyonview 2013 | Okanagan Valley, BC | $25
SYRAH RESULTS ORDER
1. C.C. Jentsch Syrah 2013 | Okanagan Valley, BC | $30
2. Langmeil Shiraz Orphan Bank 2012 |   Barossa, South Australia | $68
3. Domaine Vincent Paris Cornas Granit 60 2013 | France | $66
4. Nichol Syrah 2012 | Okanagan Valley, BC | $40
5. Le Vieux Pin Syrah Cuvée Classique 2013 | Okanagan Valley, BC | $50
6. Ojai Syrah 2011 | Santa Barbara, California | $30
7. Jackson-Triggs Okanagan Sunrock Shiraz 2011 | Okanagan Valley, BC | $30
8. Orofino Syrah Scout Vineyard 2012 | Similkameen Valley, BC | $29
9. J.L. Chave Selections Crozes-Hermitage Silène 2012 | France | $40
10. Tyrell's Shiraz Vat 9 2011 | Hunter Valley, New South Wales | $49
11. Laughing Stock Syrah 2013 | Okanagan Valley, BC | $38
12. K Vintners Syrah The Beautiful 2012 | Walla Walla, Washington | $70
About the British Columbia Wine Institute (BCWI)
Since 1990, the BCWI has played a pivotal role in taking BC's wine industry from a vision to an internationally recognized niche region producing premium wines and providing quality wine tourism experiences.
Representing 149 member wineries throughout the province, the BCWI supports and markets the Wines of British Columbia (BC VQA), which gives consumers assurance they are buying a wine that is from 100% BC grapes. BCWI membership represents 95% of total grape wine sales and 94% of total BC VQA wine sales in British Columbia. The BCWI also markets the wine regions of BC; delivers quality trade, media and consumer tastings; and acts as the voice of BC's wine industry by advocating to government on behalf of its members.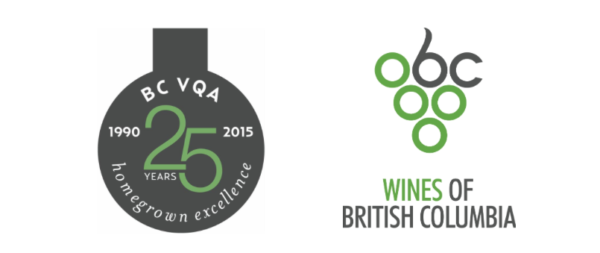 Feature pic: BC VQA Wine Stores Facebook page