Lucini Italia explores the value of quality olive oil to enhance your meal at the  Lucini Harvest Dinner at La Pentola
Last night I attended the Lucini Harvest Dinner at La Pentola in the Opus Hotel presented by Lucini Italia. Foodies, media, importers and retailers enjoyed learning the benefits of quality olive oil right on your dinner table. This was an opportunity to learn about and enjoy the pairing of exceptionally high quality olive oils with a variety of delicious courses. The pairing of the olive oil is as refined as the perfect pairing of food and wines.
I am already an olive oil gourmand and I keep at least three or more types on hand in my pantry. Until last night I thought I was using olive oils to their maximum potential. I have one extra virgin olive oil I use for cooking, another single varietal olive oil I use for salads and dressings and a third olive oil, gifted to me and purchased at an Okanagan Winery, that I reserve for serving with bread, with and without a good quality balsamic and perhaps a sprinkle of coarse sea salt. I have on occasion been known to use my salad quality olive oil on my vegetables in place of butter. I feel no guilt using my olive oils liberally because as everyone knows olive oil is healthy, particularly as a component of a Mediterranean diet.
Thanks to Lucini Italia and the wonderful dishes of Chef Lucais Syme following a reception of scrumptious bites paired with Valdo, Valdobbiadene Prosecco Superiore DOCG we journeyed through five mouth watering courses paired with wines and Lucini Italia olive oils.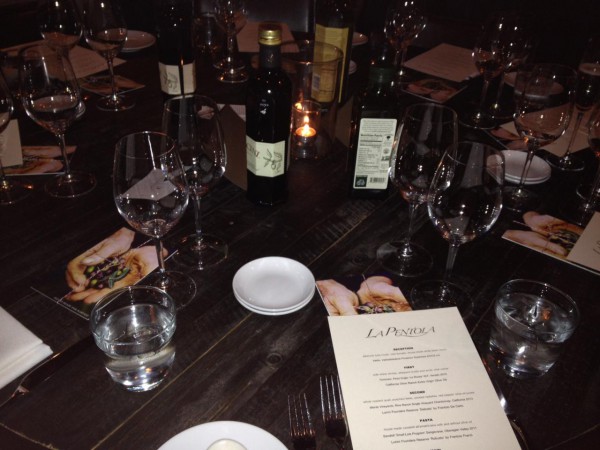 An interesting journey it was starting with "First" side stripe shrimp, whipped ricotta and arctic char caviar paired with the California Olive Ranch Extra Virgin Olive Oil which definitely enhanced the dish which was creamy and rich. Wine pairing was a Tommasi, Pinot Grigio 'Le Rosse' IGT, Veneto 2013.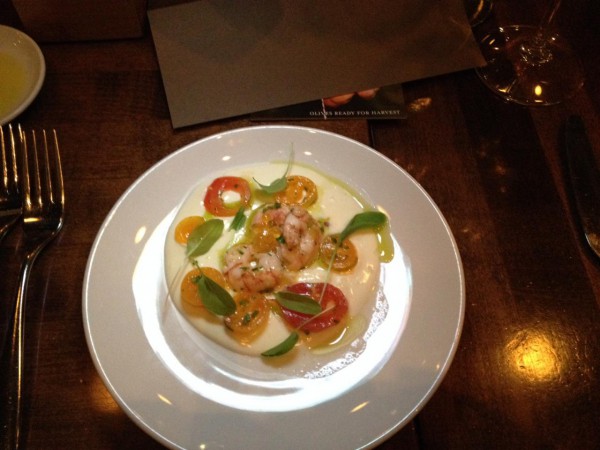 The "Second" was a tender and moist whole roasted quail, poached leeks, pickled radishes, red pepper olive oil puree paired with olive oil Lucini Founders Reserve 'Delicato' by Frantoio De Carlo which was so elegant in flavour that the more distinct tastes of the dish were heightened. The wine pairing was a Wente Vineyards, Riva Ranch Single Vineyard Chardonnay, California 2013, a very nice match.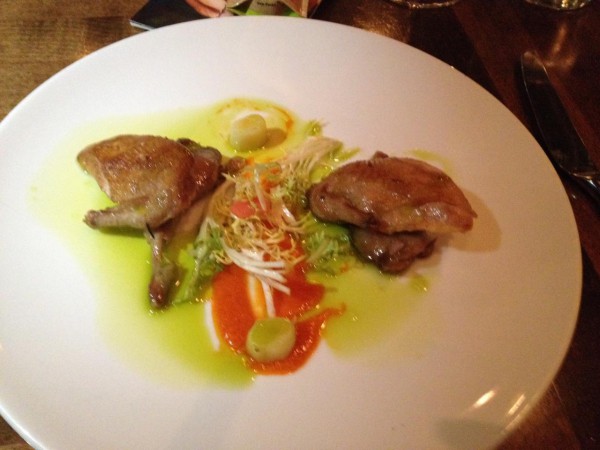 The "Pasta" course was an al dente house made cavatelli all'amatriciana with and without olive oil which was paired with Lucini Founders Reserve 'Robusto' by Frantoio Franci. The stronger finish of the Robusto was ideal for this pasta dish. Paired with Sandhill 'Small Lots Program' Sangiovese, Okanagan Valley 2011 was a good choice.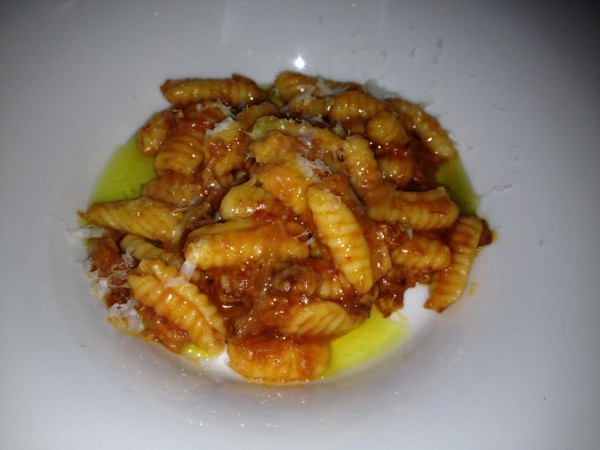 The "Main" was a much anticipated Monte Creek Ranch raised beef tenderloin, green beans and cauliflower. I dispatched my grilled cauliflower before tucking into the perfectly grilled medium rare tenderloin. The tenderloin is lean enough to benefit from the creamy, rich flavour of the Lucini Premium Select Extra Virgin Olive Oil® and was just right on the green beans. This main course was paired with Monte Creek Ranch, Cabernet Sauvignon/Merlot, Okanagan Valley 2013 which I very much enjoyed.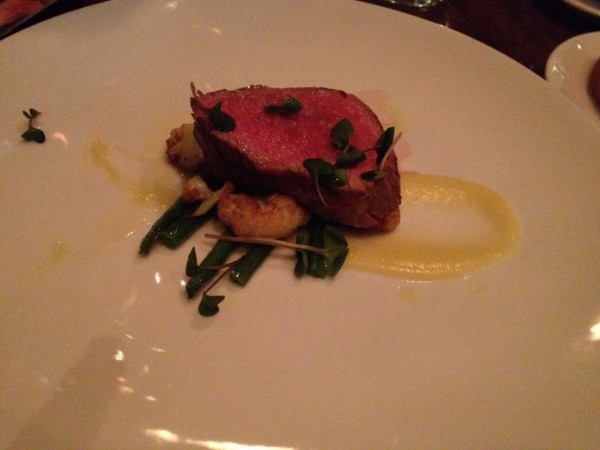 "Dessert" was a tasty dark chocolate, cherries and olive oil powder combination that was delicate enough for someone like me, who is not a huge dark chocolate fan, but satisfying for chocolate lovers. The cherry sorbet was smooth and refreshing. A crowning finish to an absolutely superb dinner. The olive oil chosen was Lucini Founders Reserve 'Delicato' by Frantoio De Carlo.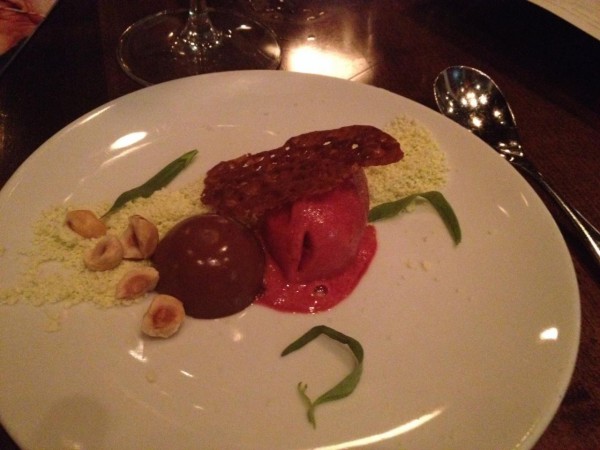 Move over wine, there is a new bottle gaining prominence on the dining table.
A selection of Lucini Italia olive oils are available at the Gourmet Warehouse and other fine retailers.