A spectacular waterfront location, superb food, a warm inviting room: Valentine's Day dinner at Dockside is guaranteed to be an occasion to remember.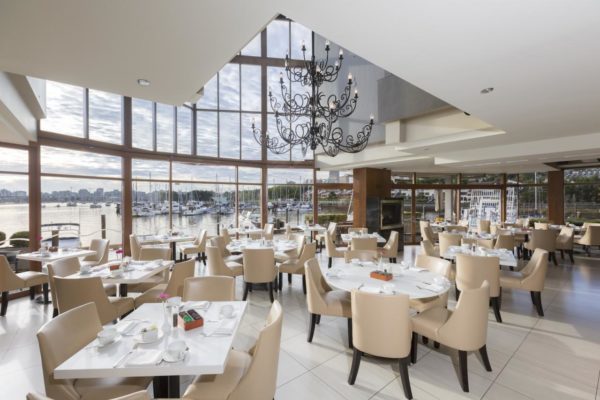 Located on the iconic waterfront of Granville Island, Dockside Restaurant is perfect place to celebrate occasions big and small. This Valentine's Day is certain be extra special with a sumptuous three-course menu to enjoy and live music from Melanie Dekker warming up the dining room.
The menu is packed with rich preparations, seasonal ingredients and  freshest sustainable seafood all created with passion and flair. A dinner like this wouldn't be complete without the indulgence of dessert, and the made in house Ricotta and Raspberry Tart or Dark Chocolate Fondant will end the meal on the sweetest note.
Wine enhances every meal and guests can choose between a carefully selected flight of wine pairings or an extensive list which includes 100 wines drawn from the great wine regions of the World.
Valentine's Dinner at Dockside is $89.95 per person (excl taxes & gratuity) and will be served from 5:00-10:00PM February 13th and 14th. Melanie Dekker will play live during the evening on February 14th. Call 604-685-7070 or visit www.docksidevancouver.comsoon to reserve.