THIRTEEN YEAR-OLD GETS FACELIFT
In these days of everyone from seniors to starlets signing up for botox treatments and tucks, you might be shocked to hear of a 13 year-old getting a full facelift. However, in the restaurant world, 13 is getting on in years. At 13 years old, Provence Marinaside in Yaletown is beginning to show its age and a little cosmetic surgery seems in order. "The room is starting to look tired, especially when you compare it to TWB-The Wine Bar that we opened next door two years ago. It has served a lot of patrons through the years and deserves a little TLC to revitalize it," says Chef/Owner Jean-Francis Quaglia.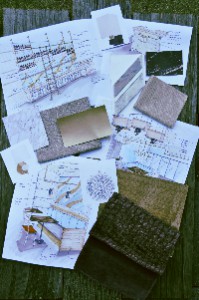 "We like to keep things as much as possible within the Provence family," says co-owner Alessandra Quaglia of their decision to turn the renovation design over to Trine Hendriksen of Hendriksen Design and Styling, and a regular patron. "Who better to understand the needs of the room than someone who has eaten here innumerable times and seen it at its busiest. Trine has been amazing advising us on colours, fabrics and new light fixtures. We're completely gutting the entire place, including the washrooms. About the only area that will remain untouched is the kitchen."
Of her concept, Ms. Hendriksen notes, "When re-imagining Provence, I wanted to evoke the refined elegance and charm of restaurants you come across in Europe. The lighting is hung as art giving different proportions to the space and dividing dining areas. Mixing soft gold metals, concrete floors, velvet and linen fabrics and light wood to create a classy and harmonious atmosphere that is modern while remaining warm and cosy. The new feature wine wall will add a sense of drama and focus to the room; and with False Creek and the seawall walk across the street, it was an easy decision to open up the window wall to the fresh air, welcoming guests to stay to drink in the view. The whole effect is airy, bright – sophisticated but natural."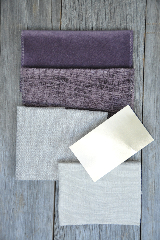 The Quaglias are planning a series of videos and photos to keep patrons updated on the progress – a real time reality show – with all the trials and triumphs of the renovation as it unfolds. You'll find them posted on Provence's web site and face book page throughout the renovation period. Unfortunately, unlike today's botox treatments that takes less than an hour, Provence's kind of major face lift requires that Marinaside close its dining room for  approximately three to six weeks, starting after brunch service on February 15th through the end of March at the latest.
TWB-The Wine Bar remains open and picking up the slack created by the closure. TWB will be serving Marinaside's full  breakfast, lunch, and brunch menus in The Wine Bar and enclosed Patio during Provence's closure. In the evening, in addition to its regular 'Bites Menu' TWB will also be offering a special Provence Favourites Menu so that patrons can still get their fix of standout dishes such as Provence's famed Bouillabaisse, Rack of Lamb, Warm Goat Cheese Salad, Prawns Provençal to name a few of the many Provence dishes that will be still available at TWB.
Patrons also have the option of visiting the Quaglia's other location, Provence Mediterranean Grill on West 10th in Point Grey.
Towards the end of March, or earlier, when the doors are opened and patrons invited back in, you'll hear 'ooh la las' – it will be the same Provence Marinaside, looking refreshed, younger and ready for its next 13 years of serving the public.