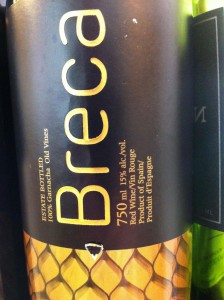 2010 Garnacha
Breca
Calatayud, Spain
$24.99
Silver Medal
This wine, now four years old is ruby red in colour with medium-deep intensity. Blackberry, earth and spice aromas on the nose with a hint of bright cherry. Well balanced with firm ripe tannins. The flavours echo the nose with a medium finish. Serve with roasted meats or Brie and Camembert cheese.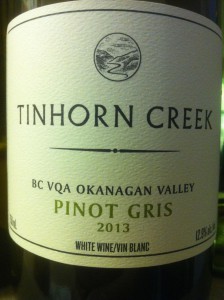 2013 Pinot Gris
Tinhorn Creek
Oliver, BC
$16.99
Bronze Medal
Golden straw in colour with medium intensity. Delicate fruit on the nose. Good balance with flavours of apple, pear and a hint of peach. The finish lingers. Pair this wine with seafood, white fish, salmon and grilled or roasted chicken.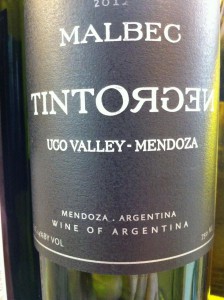 2012 Malbec
Tinto Negro
Uco Valley, Mendoza, Argentina
$17.99
Silver Medal
Garnet black with deep intensity. Dark fruit, blackberry, dark cherry spice and chocolate aromas on the nose. Well balanced with good mouthfeel and velvety soft tannins. Fruit flavours dominate the palate with a medium-long finish. Excellent value.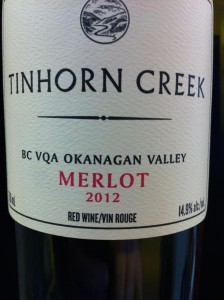 2012 Merlot
Tinhorn Creek
Oliver, BC
$19.99
Bronze Medal
Ruby red colour with medium-light intensity. Delicate red and black fruit and spice on the nose. Good balance. The flavours echo the nose. A medium finish with drying tannins.
2013 Hail Mary (Müller Thurgau/Riesling)
The View
Kelowna, BC
$16.40
Bronze Medal
Very pale straw colour with medium-light intensity. Peach, lime and mineral on the nose. Good balance. Pleasing fruit on the palate with a medium finish. Good patio wine. Pass the appies