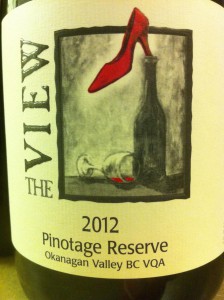 Well, I'm not a student of history, but I am willing to bet that there has never been a "Battle of Pinotage". However, such an event took place just recently at my home. Let me explain. It all started out when I was in my local VQA store and noticed that The View Winery had just released a 2012 Pinotage Reserve. Now I am a fan of The View's wines and similarly, I like good quality Pinotage, so I took one home. When I tasted it, I was very impressed and wondered if it was better than Stoneboat's Pinotage, one of my favourites. What could I do? Why go back and buy both and then invite a couple of friends over. That's what happened last week.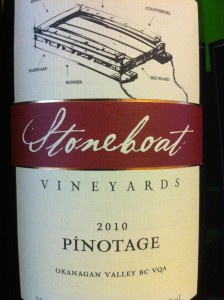 We started with The View's Pinotage Reserve and everyone agreed it was delicious, with bright red fruit and packed with flavour. After savouring a small glass, we sampled the Stoneboat 2011. Hmmm. This wine was also very good, but a little different; a deeper, darker tasting wine. Most said they liked it better. One person described the View's as being a little more feminine and the Stoneboat a little more masculine. After we finished that small glass we had to go back to the first wine. Ohhh. It was clearly better than we first thought.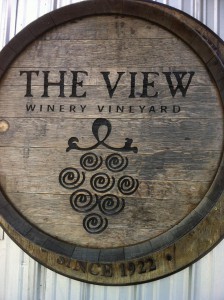 Maybe the View's was a better luncheon wine and the Stoneboat better with dinner.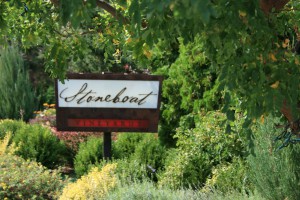 And so it went. We seemed to be arguing two sides of the same coin. The thing that stood out clearly was that both wines are very good examples of Pinotage and that BC does a better job with this varietal than most of the South African Pinotage wines we have available at the BCLDB.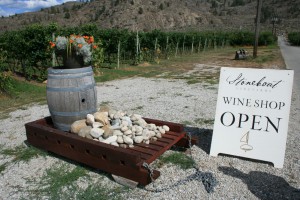 Was it the difference in the vintages that accounted for the difference? Perhaps, but I don't think so. I believe this is a perfect example of the difference terroir makes. Stoneboat is located approximately 100 km south of The View's vineyards.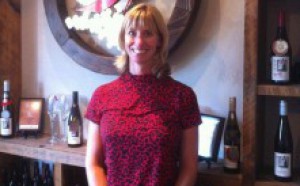 Jennifer Molgat's The View Winery is located on a slope on the eastern side of Kelowna. She produces Red Shoe Red, which is a very affordable Pinotage and a Fossil Fuel Pinotage / Baco Noir blend which I think is a great bargain and one of my favourite everyday red wines.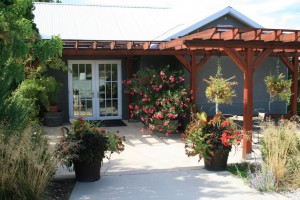 Lanny and Julie Martiniuk's Stoneboat Winery, just south of Oliver, sits midway between the Black Sage bench and the Golden Mile bench at 356 Orchard Grove Lane. The rocky, calcareous soils are perfect for growing pinot family grapes. I love their Pinot Noir and Pinotage.
What's the takeaway? If you are a fan of Pinot Noir, go buy a bottle of each, invite a few friends over and conduct your own Pinotage 'Smack Down'. It'll be enjoyable and a lot of fun. Trust me. And let me know what you decide.