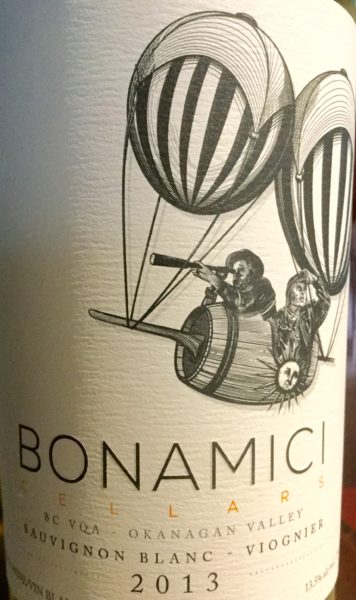 2013 Sauvignon Blanc / Viognier
Bonamici Cellars
Okanagan Falls
$21.90
This virtual winery, the creation of Philip Soo and Mario Rodi, uses the facilities at Synchromesh Winery in Okanagan Falls. The wine is straw coloured tinged with green and medium-minus in intensity. Peach and apricot aromas dominate the nose followed by delicate notes of honey, vanilla and grassy floral notes. Very well balanced with good mouthfeel. The palate shows flavours of stone fruit with a honeyed texture followed by a lingering medium plus finish. Serve this wine with summer fare – seafood, sushi and salads. I paired this with a Greek Styled Roasted Chicken Thighs and Risotto.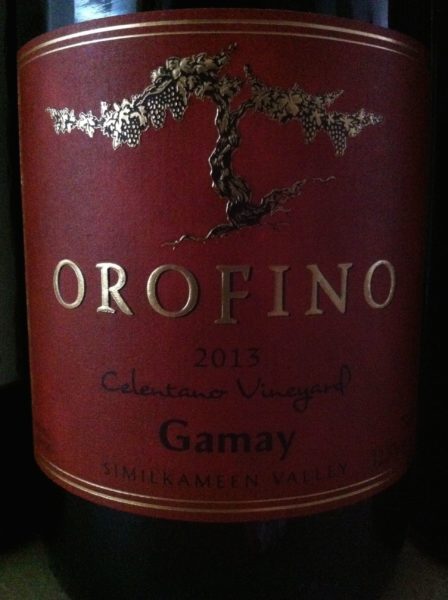 2013 Gamay
Orofino
Cawston, BC
$20.00
This terroir driven wine from Canada's only solar powered, straw-baled winery is garnet red in colour with medium-plus intensity. The nose shows aromas of raspberry, cranberry earth and spice. Well balanced. Floral notes, red berries, minerality and white pepper on the palate followed by a medium-plus finish. I enjoyed this with a pepperoni and Italian sausage pizza.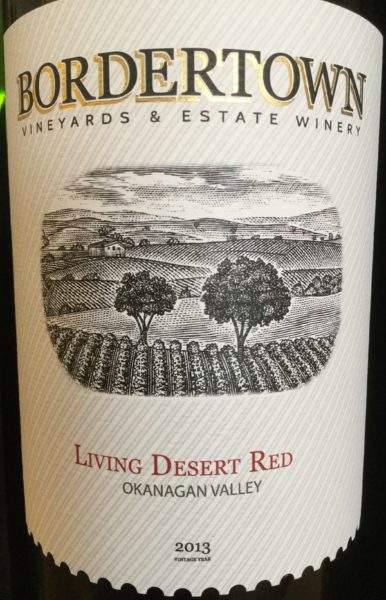 2014 Living Desert Red
Bordertown
Osoyoos, BC
$30.00
Garnet black with very deep intensity. The nose is layered with dark berries and dark chocolate followed by baking spice, herbs and earthy and meaty undertones. Well balanced with smooth ripe tannins. Black fruit, savoury and vanilla notes on the palate, followed by a medium-plus finish with lingering dark chocolate. This wine benefited from breathing. Will age another three to eight years.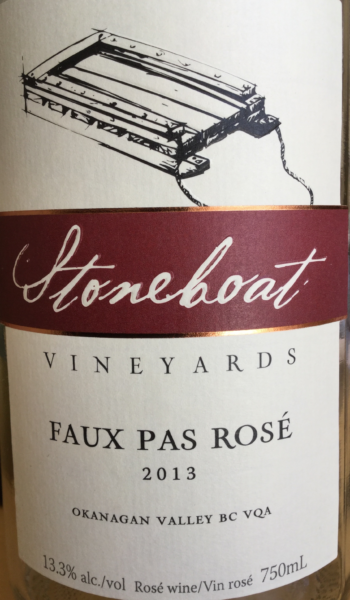 2014 Rosé (Faux Pas)
Stoneboat
Oliver, BC
$18.90
A rosé blend of pinot noir and pinotage. Two grapes that Stoneboat does so well with, in no small part due to their gravelly rocky soil. Cherry red in colour with medium intensity. The nose shows inviting aromas of strawberry, rhubarb and a hint of cherry. Well balanced with good structure. Bright red fruit on the palate followed by a medium-plus finish with some lingering cranberry notes. Delightfully dry and packed with flavour.

2010 Reserve Serenata (Bordeaux Blend)
Serendipity
Naramata, BC
$40.00
"If you climb in the saddle, be ready for the ride." Garnet black in colour with deep intensity. The nose is deep with earthy and smoky aromas followed by black fruit and berries, spice and bramble. Well balanced with firm ripe tannins. The flavours follow the nose. A medium-plus finish with lingering plum and currant flavours. This stunning wine will continue to age well for another 5 to 8 years.