Enixon Brings Blend of Classic French Technique, New Energy and Modern Approaches to Boutique Okanagan Valley Winery  
Culmina Family Estate Winery bolsters an already impressive roster of viticultural and winemaking talent with the appointment of Jean-Marc Enixon to oversee day-to-day operations at the Okanagan Valley estate as new Vineyard Manager & Winemaker.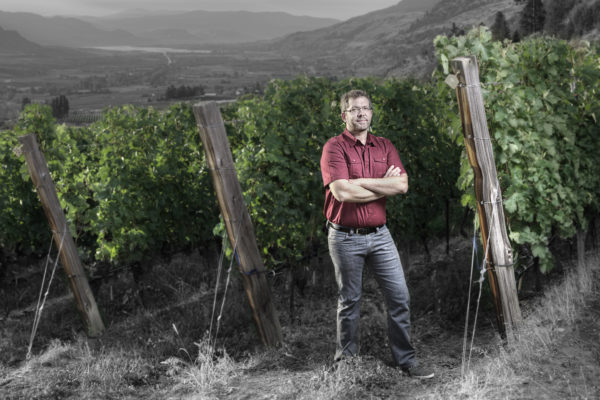 Enixon brings to Culmina not only his classical training and extensive background in the Bordeaux region of France, where he worked for 10 years as the director of family winery Château Puy Guilhem in Saillans, but also a modern, 'Nouvelle France' approach that is being embraced by the next generation of French winemakers. Previous to his time in Bordeaux, Enixon graduated with a degree in agricultural engineering from Toulouse and worked as both a cellar hand at Chateau Souverain in Sonoma Valley, CA and a winemaking consultant in China's Gansu province.
"Beyond his impressive resume and practical knowledge, I am excited by the new energy and creative vision that Jean-Marc adds to the Culmina family," says Culmina Co-Proprietor & Principal Don Triggs. "While his background is rooted in the Old World, he has firmly established himself as a modern winemaker who embraces contemporary and open-minded approaches. This gives us the best of both worlds, because he has an innate understanding of the foundation of winemaking, but is at liberty in the Okanagan to also push the boundaries."
While Enixon will lead Culmina's Vineyard and Winemaking program, he will also have the benefit of not one but two pedigreed oenology experts who will act as consultants at the estate in Alain Sutre — who has been a viticulture and winemaking consultant at Culmina since its earliest inception — and former Vineyard Manager & Winemaker Pascal Madevon, who transitioned from his full-time position to consultancy in June 2016.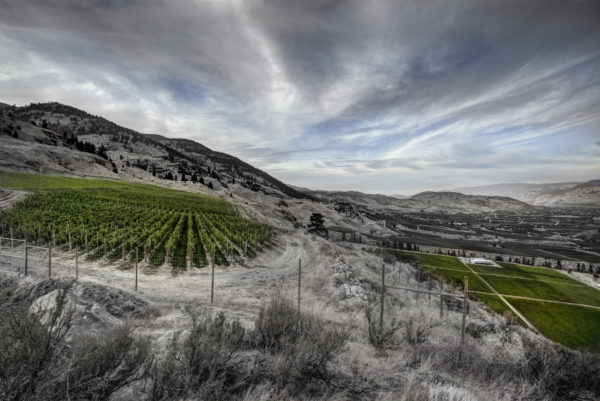 Founded in 2007 on virgin Golden Mile Bench terrain by Canadian wine industry veterans Don and Elaine Triggs — who were joined by their daughter Sara Triggs in 2012 — Culmina, which means 'peak' or 'apex' in Latin, is a boutique family estate that has cultivated a reputation for producing a variety of high-quality grapes and unique wines from exceptional terroir with a sharp focus on sustainability.
"This is exactly the sort of opportunity and challenge I have been looking for since coming to Canada," says Enixon, who now calls Oliver home along with his wife and two children. "The Okanagan Valley is creating a real name for itself in the world of wine and it's exciting to play a part in not only Culmina's continued success but the reputation of the region overall."
For more information on Culmina Family Estate Winery or to stay up to date on its latest developments, go to www.culmina.ca, become a fan of /CulminaWinery on Facebook or follow @culminawinery on Twitter and Instagram and CulminaWinery on Pinterest.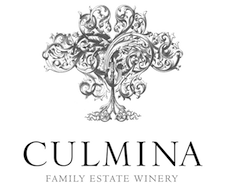 ABOUT CULMINA FAMILY ESTATE WINERY | Culmina Family Estate Winery, located on the Golden Mile Bench in the South Okanagan Valley of British Columbia, is the result of a lifetime of experience in the wine industry for Don, Elaine and Sara Triggs. Through their hard work, scientific study, commitment to craft, unwavering pursuit of excellence and a longstanding faith in the potential for icon-quality wines from Canadian soil, Culmina Family Estate Winery was born.
4790 Wild Rose St., Oliver, BC V0H 1T0 | 250-498-0789 | www.culmina.ca
Hours: May 1 – Oct. 31 open Mon – Sun for wine tastings at set times throughout the day, tours by appointment and wine sales / Nov. 1 – April 30 open Mon – Fri excluding statutory holidays for wine sales only from 10 a.m. to 4 p.m.