Enter to win Alaska Airlines VIP Taste Washington Sweepstakes for popular epicurean tastings, tours and parties.
Taste Washington, Seattle's premier wine and food festival, celebrates its 20th anniversary March 23-26, 2017. Individual tickets to the festival go on sale December 1, 2016 at www.tastewashington.org.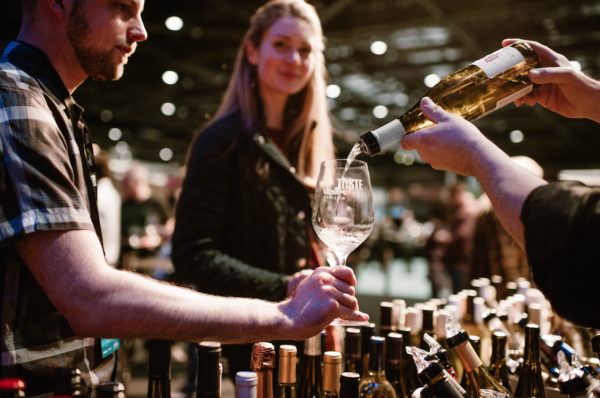 The signature event had a record-breaking year in 2016, drawing more than 6,400 guests who enjoyed sips from more than 235 Washington wineries and culinary offerings from nearly 70 Washington restaurants. Planning is underway for an even bigger festival in 2017 with the return of several crowd-pleasing events, as well as some exciting new additions to be announced soon. The Taste Washington experience takes place over four days, and in 2017 will feature the following: 
Thursday, March 23: Epicurean festivities begin at the Red & White Party, a special party showcasing Washington State wineries and delicious food from AQUA by El Gaucho at the restaurant's Seattle waterfront location. Guests are invited to arrive in style for this upscale evening in their best red and white attire.  
Friday, March 24: Taste Washington on the Farm, a series of multiple unique daytime excursions led by local chefs, farmers and Washington State winemakers. That evening, The New Vintage event will feature celebrity chef tasting stations, more Washington State wines and music.   
Saturday, March 25 and Sunday, March 26: The flagship two-day event of Taste Washington 20th anniversary weekend is a culmination of all that is Washington food and wine, and includes educational seminars led by top wine industry experts at the Four Seasons Hotel Seattle and a Grand Tasting of more than 235 Washington wineries and nearly 70 Pacific Northwest restaurants at CenturyLink Field Event Center. Tasting hours have been extended by 30 minutes on both days of the Grand Tasting. The Alaska Airlines Chef's Stage returns with top local and national celebrity chefs performing live cooking demonstrations throughout the two-day event. For a more intimate and comfortable tasting experience, Alaska Airlines Visa Signature® cardholders are invited to the VIP lounge at the Grand Tasting featuring Washington winemakers and delicious bites.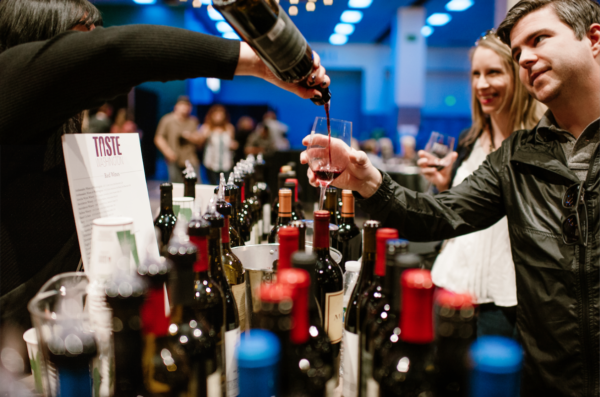 Details for Taste Washington's new weekend morning event, the Taste & Savor Tour with exclusive access to Pike Place Market will be announced in the coming weeks. 
In partnership with Taste Washington, long-time event sponsor Alaska Airlines is offering a VIP Taste Washington Sweepstakes. The prize package for two includes roundtrip tickets on Alaska Airlines, hotel accommodations and tickets to the Red & White Party, The New Vintage and VIP access to both days of the Grand Tasting. More information on how to enter can be found at www.tastewashington.org.
Taste Washington is produced by Visit Seattle in partnership with Washington State Wine. Follow us on Twitter, Instagram and Facebook and visit www.tastewashington.org for ongoing updates. 
About Taste Washington:
Taste Washington is the largest single-region wine and food event in the United States, featuring more than 225 Washington State wineries and more than 65 Pacific Northwest restaurants. The 20th annual event will be held on March 23-26, 2017 at various locations in Seattle. The 2017 Taste Washington welcoming sponsor is Alaska Airlines and the premier sponsors are Alaska Airlines Visa Signature® Card and Muckleshoot Casino. Taste Washington attracts more than 6,400 wine and food enthusiasts to the Seattle area. The Washington State Wine Commission launched Taste Washington in 1998 and is now produced by Visit Seattle. For more information, visit www.tastewashington.org.
About Visit Seattle:
Visit Seattle, a private, nonprofit marketing organization, has served as Seattle/King County's official destination marketing organization (DMO) for more than 50 years. The goal of these marketing efforts is to enhance the employment opportunities and economic prosperity of the region. For more information, visit www.visitseattle.org.
About Washington State Wine:
Washington State Wine represents every licensed winery and wine grape grower in Washington State. Guided by an appointed board, WSW provides a marketing platform to raise positive awareness of the Washington State wine industry and generate greater demand for its wines. Funded almost entirely by the industry through assessments based on grape and wine sales, WSW is a state government agency, established by the legislature in 1987. To learn more, visit www.washingtonwine.org.
About Alaska:
Alaska Airlines, together with its regional partners, flies 32 million customers a year to more than 110 cities with an average of 970 daily flights throughout the United States, Canada, Costa Rica, Mexico and soon Cuba. With Alaska's global airline partners, customers can earn and redeem miles to more than 800 destinations worldwide. Onboard, customers are invited to make the most of their flight with amenities like power outlets at every seat, streaming entertainment direct to their device, Wi-Fi and an inspired food and beverage selection featured on most flights. Alaska Airlines ranked "Highest in Customer Satisfaction Among Traditional Carriers in North America" in the J.D. Power North American Airline Satisfaction Study for nine consecutive years from 2008 to 2016. Alaska Airlines Mileage Plan also ranked "Highest in Customer Satisfaction with Airline Loyalty Rewards Programs" in the J.D. Power Airline Loyalty/Rewards Program Satisfaction Report for the last three consecutive years. Alaska Airlines is a subsidiary of Alaska Air Group (NYSE: ALK). Learn more on the airline's newsroom, blog, alaskaair.com, 
@AlaskaAir, Facebook and LinkedIn.
Feature image: photo credit Kristen Marie Parker