Biggest menu of events and special guests booked for Taste Washington 2018
Taste Washington is keeping it fresh for its biggest year yet, with a talented group of culinary stars and a brand new Sunday brunch event. Tickets to the entire Taste Washington festival are on sale now at tastewashington.org.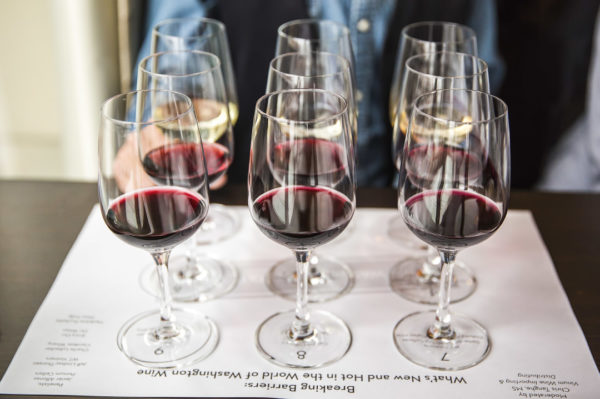 New to the festival this year is a food and music pairing brunch on Sunday at 10:00 a.m. at Quality Athletics. This music-food mash up includes Executive Chef and founder of Huxley Wallace Collective Josh Henderson, Quality Athletics' Chef Daniel Cox and Seattle-based singer/songwriter Kris Orlowski. Tickets to brunch are $75 and include two featured beverages – Grey Goose Bloody Mary and St-Germain cocktail.
Taste Washington will again feature an all-star chef lineup at the grand tasting on Saturday and Sunday. Guests are invited to watch and interact during hourly chef demonstrations from 2:00-5:30 p.m. on the Alaska Mileage Plan Chef's Stage.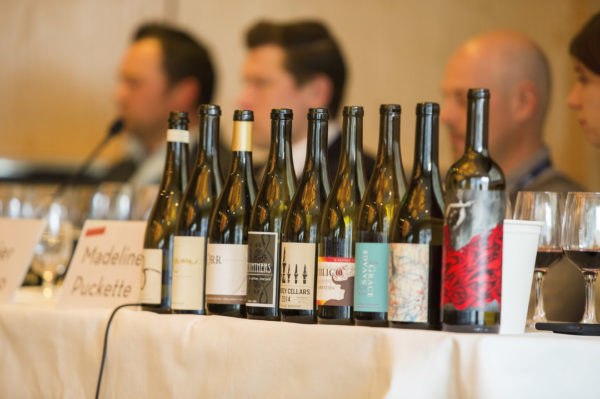 This year's national celebrity chefs include:
Brooke Williamson – Co-owner and Co-chef of Hudson House in Redondo Beach, CA. Brooke Williamson was the winner of Bravo's "Top Chef All-Stars" Season 14, and was the runner-up in "Top Chef" Season 10, set in Seattle. She has appeared on several food programs and runs several successful L.A.-area ventures.
Gregory Gourdet – Executive Chef of Departure restaurants in Portland, Oregon and Denver, Colorado. A self-proclaimed health freak and avid runner, Gourdet views food as nourishment. His mindful life approach shines through in his cooking, as he offers dishes that allow freshness, seasonality, and bold, alternative ingredients to star on the plate.
Rico Torres and Diego Galicia – Chefs and Co-Owners of Mixtli in San Antonio, Texas. Rico Torres was born in El Paso, Texas but has immersed himself in the heritage of Zacatecas and greater Mexico, both in travel and in his daily life. Each time a new menu concept is developed for Mixtli, Torres researches for hours at The University of Texas at San Antonio's library, where he has a special partnership and is able to review historic Mexican cookbooks and recipes for inspiration. Following Diego Galicia's time at the Culinary Institute of America in San Antonio, he diversified his culinary experience by working at Michelin-starred restaurants Atelier Crenn in San Francisco and Moto in Chicago.
Sheldon Simeon – Chef of Tin Roof in Kahului, Maui. Sheldon competed in Bravo's Top Chef: Seattle as a finalist and won Fan Favorite. He recently opened up his own restaurant where he serves up local dishes with a mix of innovative modern cuisine in take-out bowls.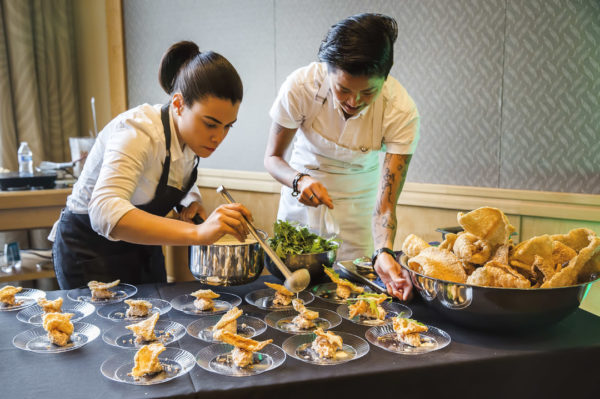 Most chef demonstrations will be Emceed by Seattle's Chef Thierry Rautureau of Luc and Loulay Kitchen and Bar. Trademarked "Chef in the Hat," Chef Rautureau has been featured on shows such as Bravo's "Top Chef" and "Top Chef Masters." For a taste of his foodie knowledge and enthusiasm, tune into the "Seattle Kitchen Show" on KIRO 97.3FM.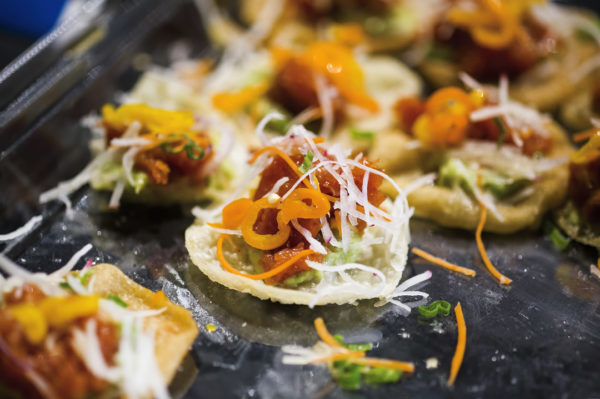 Taste Washington is the nation's largest single-region food and wine event. Held at various venues March 22-25, the 2018 festival showcases more than 225 wineries and 65 restaurants. Join the festivities at the Red & White Party ($175), On the Farm ($85-$185), New Vintage ($80), Taste and Savor Tour ($80), Educational Seminars ($45-$85), Sunday Brunch ($75) and the Grand Tasting ($95-$210).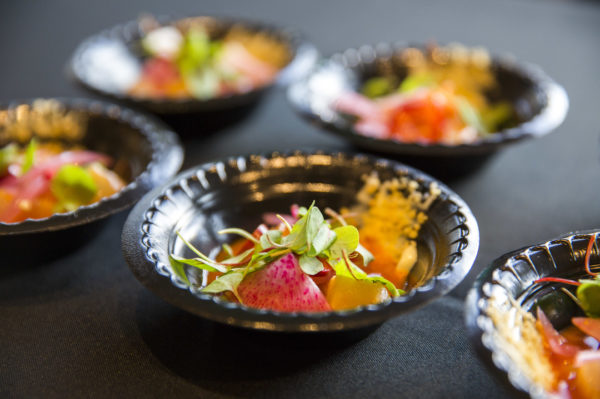 Taste Washington is produced by Visit Seattle in partnership with Washington State Wine. Follow us on Twitter, Instagram and Facebook and visit www.tastewashington.org for tickets and ongoing updates.
About Taste Washington:
Taste Washington is the largest single-region wine and food event in the United States, featuring more than 225 Washington State wineries and more than 65 Pacific Northwest restaurants. The 21st annual event will be held on March 22-25, 2018 at various locations in Seattle. The 2018 Taste Washington welcoming sponsor is Alaska Mileage Plan, the premier sponsors are Albert Lee Appliance, AQUA by El Gaucho, Seattle Met, Lexus, and Total Wine & More. Taste Washington attracts more than 6,400 wine and food enthusiasts to the Seattle area. The Washington State Wine Commission launched Taste Washington in 1998 and it is now produced by Visit Seattle. For more information, visit www.tastewashington.org.
About Visit Seattle:
Visit Seattle, a private, nonprofit marketing organization, has served as Seattle/King County's official destination marketing organization (DMO) for more than 50 years. The goal of these marketing efforts is to enhance the employment opportunities and economic prosperity of the region. For more information, visit www.visitseattle.org.
About Washington State Wine:
Washington State Wine represents every licensed winery and wine grape grower in Washington State. Guided by an appointed board, WSW provides a marketing platform to raise positive awareness of the Washington State wine industry and generate greater demand for its wines. Funded almost entirely by the industry through assessments based on grape and wine sales, WSW is a state government agency, established by the legislature in 1987. To learn more, visit www.washingtonwine.org.
Photos: Suzi Pratt Photography