With the sudden shift in weather, we're excited to finally see bud break – marking the official start of spring in our vineyards and the Okanagan. In the Wine Shop, our new aromatic whites and rosés are on the shelf, ready for a long overdue patio season.
We're excited to share what we have planned for this May and we hope to see you at the Wine Shop, Old Vines Restaurant or at one of our events soon.
Cheers to creating and pairing your perfect Okanagan moments!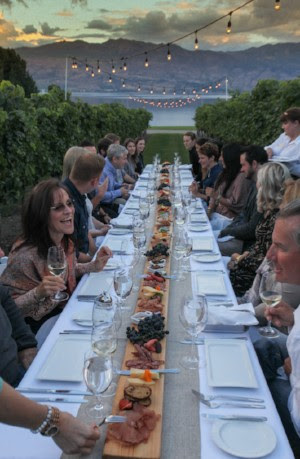 WELCOMING BACK OUR DINNER IN THE VINEYARD SERIES
Wednesday from July 4 to August 29  |  6:00 PM  |  $185 (all inclusive)
We are excited to announce the return of our renowned Dinner in the Vineyard series. Hosted every Wednesday evening in July and August, guests will enjoy a 4-course farm-to-vineyard long table dinner, all perfectly paired with our award-winning wines.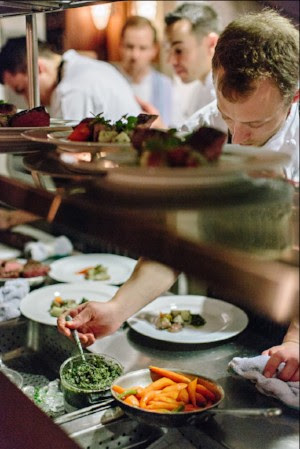 SPRING WINE FESTIVAL
May 3 to 13: Spring Awakening Dinner Series: 4-course tasting menu for $75 (excluding wine, taxes and gratuity)
May 5 & 6 11:00 AM to 2:00 PM: Viticulture Class & Vineyard Picnic 
Join  Vineyard Manager Jo Breti or Viticulturist Chad Douglas for an interactive afternoon in the vineyard. Learn about Quails' Gate's history – our viticulture practices – and learn how to tend to the vines. End the afternoon with a beautiful picnic lunch in the vineyard.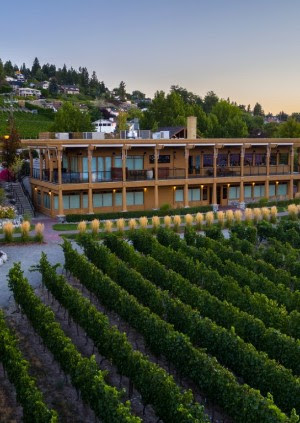 PANORAMIC PAIRINGS
Picture your perfect Okanagan moment – sitting on a patio overlooking beautiful vineyards, mountains and Lake Okanagan, all while enjoying exquisite wine and food pairings – this is the Panoramic Pairing experience at Quails' Gate. Held daily from 11:00 AM to 3:00 PM on the Wine Shop patio, you can choose from three tasting-sized food and wine pairing menus that have been carefully curated by our chefs and sommeliers.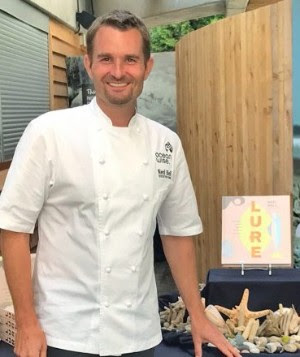 THE 'LURE' OF THE OKANAGAN
May 11: The 'LURE' of the Okanagan collaborative wine-paired dinner with Chef Ned Bell (Executive Chef for Ocean Wise and former Executive Chef of the Four Season's YEW Seafood + Bar) and Winery Chef Roger Sleiman. Celebrating sustainable seafood and the launch of Chef Ned's cookbook, guests will also receive a complimentary signed copy of LURE.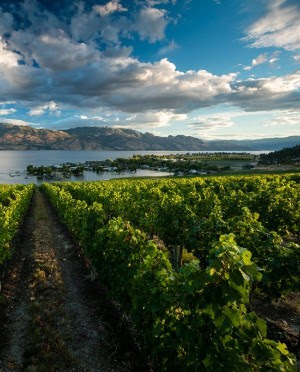 YOGA IN THE VINEYARD
Thursdays from  July 5  to August 30  |
6:00 PM to 8 PM  |  $45 per person
Hosted at the Harvest Gathering Site, we're teaming up with Oxygen Yoga & Fitness Westbank for a relaxing and rejuvenating yoga class overlooking our vineyards and Okanagan Lake. Each week features a different flow inspired by a Quails' Gate wine and includes a sampling of small bites from Old Vines Restaurant. (Note: dates are weather dependent)
READ MORE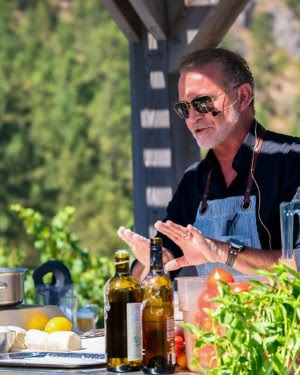 ON THE ROAD
ChefMeetsBCGrape Okanagan
June 23  |  See Ya Later Ranch  |  Okanagan Falls
Stroll through the winery grounds, tasting and sipping your way through the afternoon. Experience 35 BC wineries, wine education seminars, chef demonstrations and food stations prepared by the country's top chefs.