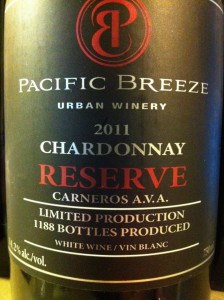 2011 Chardonnay (Reserve)
Pacific Breeze
New Westminster, BC
$29.99
Gold Medal
Rich lemon yellow in colour with medium plus intensity. The nose is complex with aromas of caramel, tropical fruit, honey, toast and butter with a hint of citrus. Very well balanced with unctuous mouthfeel. The flavours echo the nose. A long, lingering finish with flavours intensifying. An excellent oak forward Chardonnay.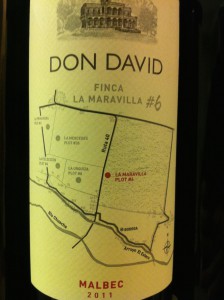 2011 Malbec
Don David Finca La Maravilla #6
Salta, Argentina
$19.99
Silver Medal
Garnet black with deep intensity. A layered nose of raspberry, blackberry, forest floor, spice, chocolate and vanilla. Well balanced with smooth ripe tannins and good body. The palate shows flavours of red and black fruit, plum, tobacco and dry cocoa with a medium finish. Serve with BBQ ribs grilled burgers or teriyaki flank steak.
2003 Bordeaux
Chateau La Commanderie
Saint-Estephe, France
$32.00
Silver Medal
Garnet black in colour with deep intensity. A complex nose showing black fruit, chocolate and lots of secondary aromas including tar and soy. Well balanced. The palate, like the nose, is layered and followed by a medium-long finish.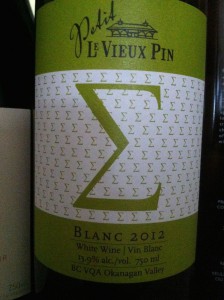 2012 Petit Blanc
Le Vieux Pin
Oliver, BC
$16.97
Silver Medal
This wine is a cornucopia in every manner. The blend changes slightly from vintage to vintage and this one is made from Sauvignon Blanc, Pinot Gris, Chardonnay and six other varietals. It is pale straw in colour with medium-light intensity. The nose is a fresh fruit salad of citrus, honeydew, peaches, nectarines and hints of tropical fruit. Well balanced with good mouthfeel. Citrus, melon and stone fruit on the palate with a medium finish. With the aroma and flavour of this wine you'd expect a little residual sugar but it finishes dry. This makes a great social wine. Also try serving it with lighter luncheons and seafood dishes.
2011 Gewürztraminer
Mount Boucherie
West Kelowna, BC
$15.99
Bronze Medal
Tasted 2014 12
This Gewürz is drier than one might expect, but quite lovely. Golden straw in colour with medium intensity. The nose shows aromas of apple, lime, minerality and undertones of stone fruit. Good balance and good structure. Lime and mineral on the palate with lime lingering on the finish. This paired very nicely with garlic lemon prawn linguini.