Wine Press Northwest Raises a Glass to Craftsman of "…some of Washington's most graceful and energetic wines."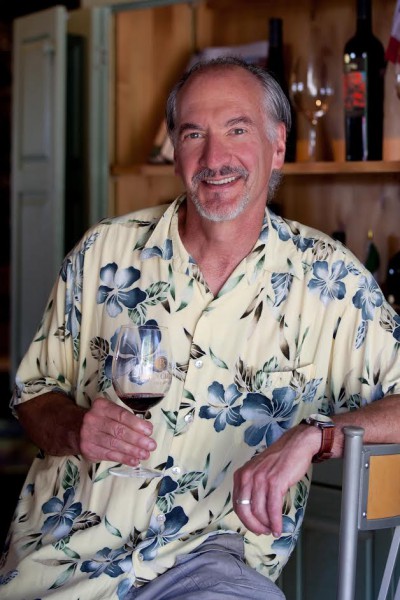 There is no greater honor than receiving an accolade from the discerning media, and Brian Carter has just received a landmark one.  Wine Press Northwest, the quarterly magazine focused on the wines of Washington, Oregon and Idaho, has just announced the selection of Brian Carter Cellars as 2015 Washington Winery of the Year.  This highly regarded award is based on a set of criteria including longevity, quality, reputation, industry involvement, facilities and other considerations.  A winery may win the award only once.  The judging is conducted by Andy Perdue and  Eric Degerman, editors and publishers of Great Northwest Wine (Andy is also wine columnist for The Seattle Times) along with Gregg McConnell, publisher and editor of Wine Press Northwest.
Led by industry pioneers and innovators Brian Carter and Mike Stevens, the win comes on the cusp of the 10thanniversary of Brian Carter Cellars "little yellow tasting room".  Opened in 2006, it is now a major draw for millennials to boomers in Woodinville wine country, where dedicated and knowledgeable members of the winery team pour award winning wines and hold highly popular special events for wine club members.
Twice touted as "Winemaker of the Year" by Washington Magazine and the only three-time recipient of the Pacific Northwest Enological Society's Grand Prize, Brian Carter has also been the Honored Vintner at the Auction of Washington Wines, and won the Industry Service Award from the Washington Association of Wine Grape Growers.  Educator and mentor, Brian chairs the Wine Advisory Committee that makes recommendations on how state funds are spent on wine and grape research at Washington State University.  With nearly 30 vintages of experience under his belt, Brian can often be found roaming the vineyards of Washington State's top growers.
The article announcing the winner of the 2015 Washington Winery of the Year appears in the just released spring issue of Washington Wine Press magazine or can be found online at http://www.winepressnw.com/2015/03/16/3450869/washington-winery-of-the-year.html.  For more information about Brian Carter Cellars go to www.briancartercellars.com