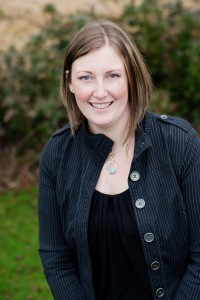 Sarah Gallop is a Registered Interior Designer and principal of SGDI, a full service Interior Design firm specializing in residential interiors. A best-selling author and regular contributing writer for Black Press and Glacier Media, plus a featured columnist for Westcoast Homes + Design magazine, Sarah's commitment to functional, timeless design has won numerous Georgie and Ovation Awards through the GVHBA, including Best Master Suite, Best Kitchen under 100k, Best Renovation $300-499k, and Best Kitchen $50-100k in 2015. Feeling an open, friendly approach to design is a key part to successful renovation and new construction projects, Sarah guides homeowners from initial concept and planning to the completion of construction allows for a seamless design experience.
SARAH GALLOP
FOUNDER & PRINCIPAL DESIGNER, SARAH GALLOP DESIGN INC.
Friday 4 pm, Saturday 1 pm, Sunday 4 pm
Sarah Gallop How to Stay Married When Renovating or Building a New Home – Presented by Sarah Gallop Design
Enter to win two tickets to the show (details below) In addition one lucky entry will also receive:
A gift voucher for a Marketing Floor Plan with Furniture Upgrade valued at $275 from Draft Onsite. Marketing Floor Plans are especially useful for anyone looking to rent or lease their property as they include diagrams of furniture placement for furnished suites. This prize if for any house or unit of 2500 square feet or less. For any properties over 2500 square feet the additional square footage will be charged at $0.11 per square foot.
To enter leave a comment on this post.
Sign-up for our newsletter
For additional entries do one or more of the following:
Like us on Facebook (if you haven't already) Facebook.com/myvancity
Follow us on Twitter twitter.com/myvancity (if you already follow us please RT about the giveaway)
Follow us on Instagram instagram.com/myvancityca