'Tis the season to whip up festive bubbly beverages with ease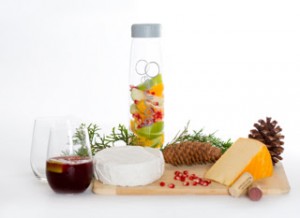 With the holiday season fast approaching, everyone's calendars will soon fill up with cocktail parties and festive gatherings. When it comes to hosting, Bonne O brings the sparkle right into the kitchen. The at-home sparkling beverage system allows bubbly drink fans to serve up innovative drinks, while its simplicity takes the stress out of entertaining.
Jazz up a traditional holiday punch and say no to predictable rum and eggnog. Instead, serve drinks that guests will talk about long after the holidays are over. These creative concoctions are crafted with fresh, healthy ingredients, plus they pair perfectly alongside appetizers or a multi-course dinner.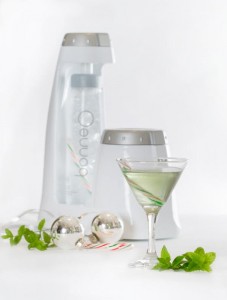 Hosts can #SparkleEverything this season with a choice of elegant beverage creations, such as the festive pomegranate mojito, sparkling cider bourbon twist or chocolate mint sparkling martini. And since each cocktail recipe can be made zero-proof – designated drivers need not be left out of the holiday fun.
"Whether putting a spin on classic cocktails or creating innovative non-alcoholic beverages, Bonne O is the perfect product to host a memorable holiday party," says Darren Hatherell, President and inventor of Bonne O.
In addition to convenience, the Bonne O sparkling beverage system makes for the perfect holiday gift. From a friend who's hosting to those ahead of the trend, Bonne O is sure to impress everyone on the list. Whipping up delicious bubbly bevvies without the need for a CO2 tank or disposable bottles also makes it one of the most environmentally friendly household appliances.
Holiday party planners and gift-givers can purchase Bonne O for $169.99 CAD at Hudson's Bay Company, Home Outfitters and Crate & Barrel.
About Bonne O
Bonne O is an at-home sparkling beverage system that makes new beverages possible. Bonne O means "good water," and is derived from the French phrase "bonne eau." This innovative sparkling beverage system that carbonates all the ingredients in one bottle, allows bubbly drink-fans to create healthier beverage creations using fresh ingredients. With no CO2 tank to manufacture, fill and return and no disposable bottles going to landfills, the Bonne O system is a beverage appliance that's friendly on the environment. For more information please visit Bonneo.com.