DESSERTS ARE ABOUT TO GET "SWEETER" AT KIRKLAND'S HEATHMAN HOTEL
Trellis Restaurant's New Pastry Chef Jacquelynn Beckman Will Start Whipping Up Her Confections on November 2nd.

Executive Chef Brian Scheehser has appointed a new pastry guru to head up the Heathman Hotel and Trellis Restaurant's confection collection. On November 2, 2015, Jacquelynn Beckman will walk through the kitchen doors and begin her first sweet day at the property. Beckman and her husband recently moved to Washington state for her new post.
Beckman is known for her dedication to create fun, whimsical desserts and cakes along with exquisite versions of French classics. First on her list of sugary to-do's, is to add her signature touches to the Heathman's Afternoon Tea, a sprinkling of sweet magic at the November Vintimate, followed by a Holiday Gingerbread House collaboration with Scheehser.
"We are very excited to have Jacquelynn join the Heathman/Trellis family," says Troy Longwith, Hotel General Manager. "Her creativity and enthusiasm will add a beacon of light to our pastry program. Brian and I both felt it was the perfect fit."
"I thrive on learning new techniques and furthering myself and my career. Passion drives me to create unique, delicious pastries using an artistic approach that incorporates both the season and local ingredients. And I was thrilled to find a new home that shares my love for utilizing organic, sustainable options," states Beckman.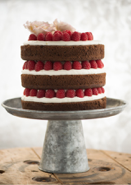 As a Pastry Sous Chef at 24 Carrots Catering and Events in Irvine, California, Beckman delicately prepared handcrafted pretzels, focaccia, brioche, beignets, and plated desserts. During her tenure at the Ritz Carlton in Laguna Niguel, California, Beckman spent her time firing pastries for the esteemed resort and created one-of-a-kind chocolate décor. Winner of the Most Spirited Employee of the Year in 2013, she harnessed her passion for pastry by incorporating local seasonal fruits that created a complete farm to table environment.
About The Heathman Hotel and Trellis Restaurant in Kirkland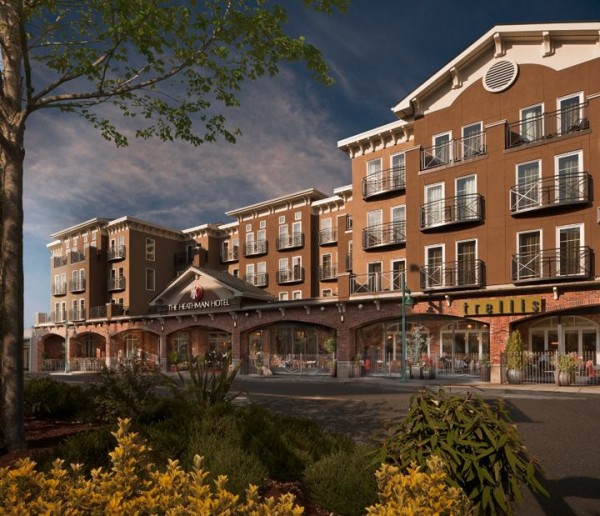 The AAA Four Diamond Heathman Hotel provides guests with a seamless fusion of modern luxury and uncompromising service. Located on Seattle's Eastside, in the upscale community of Kirkland within steps of Lake Washington's shoreline, shopping, entertainment, and the arts, the Hotel features 91 luxurious guest rooms—a perfect respite from the city.  Rated the world's 88th best property by Conde Nast reader's, The Heathman has also been listed on the magazine's Traveler's Gold List and featured in U.S. News & World Report's Best Hotel Rankings.  A member of the Preferred Hotel Group, for reservations and information visit heathmankirkland.com or call (888) 264-5494.
The Heathman Hotel's award winning Trellis Restaurant and private dining is synonymous with fresh, handcrafted and timeless fare.  Executive Chef Brian Scheehser wears many toques:  farmer, cheesemaker, brewer, budding winemaker and seasoned artisan foodie.  Hand-tending his own 18-acre plot at the South 47 Farm in Woodinville, he supplies the fresh produce that is showcased on his contemporary up-to-the-minute menu. To reserve seating call (425) 284-5900.