Hy's Vancouver Celebrates 60 Years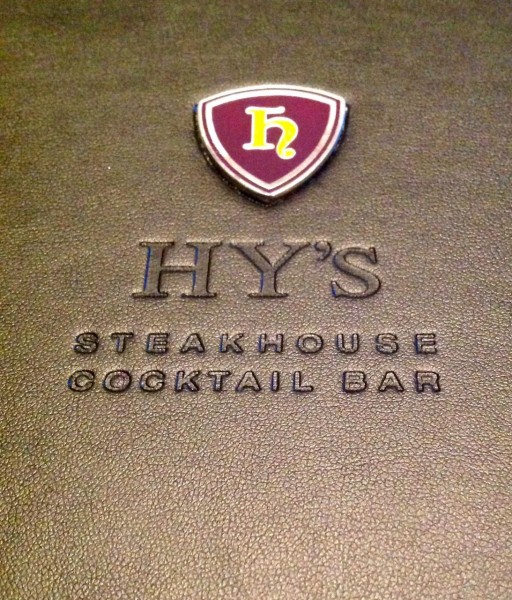 Hy's steakhouse, opened in 1962 by Hy Aisenstat, has been a Vancouver icon for many years. Known by many Vancouverites as Hy's Encore, it is now called Hy's Vancouver to be consistent with the others in the chain.   These restaurants, which once stretched across Canada and the United States, now number just six – Vancouver, Whistler, Calgary, Winnipeg, Toronto and Ottawa.
Hy's is not the place for 'fusion food' or exotic ingredients. This is the place for all those classic fine dining meals with appetizers that include, French Onion Soup, Spinach Salad, Caesar Salad, Jumbo Prawn Cocktail, Steak Tartare, Escargot, Crab Cakes and Oysters Rockefeller. The main courses run from Chateaubriand, Steak Neptune, Steak au Poivre, Steak and Lobster, Rack of Lamb, Prawns and Scallops and more.  The wine list is extensive and impressive.
Hy's on Hornby, has recently undergone extensive renovations that took four months to complete and closed the restaurant for about three months over the summer. Previously, the upstairs was just an open room with a service bar. With the major library-themed renos done, there are now seats at the bar as well as dining for 75 people with a front area that can be turned into a closed off group area for 25. In the summer, the outside 'Juliette balcony' wall can be opened to the street.
Hy's 95-seat downstairs restaurant is sold out most evenings. If you want a spot at this legendary restaurant on the weekends, you'd better reserve at least a week in advance.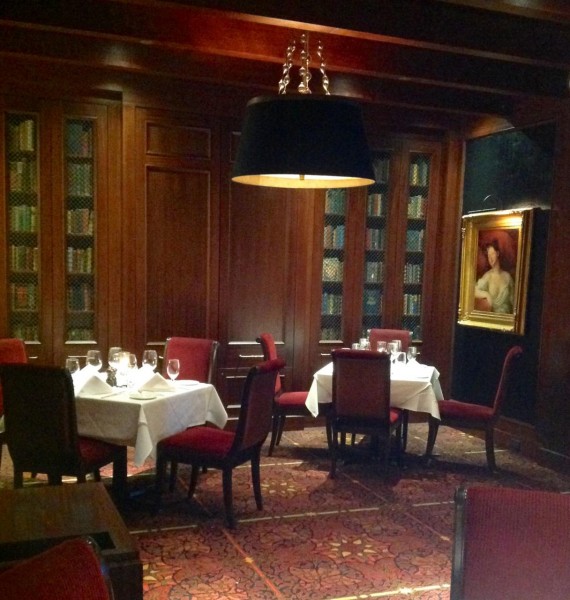 Sam, The Wine Teacher, has been an educator, a home winemaker, a wine judge for too many years to count and is the former Guild Master of the BC Guild of Wine Judges. He has offered wine education and appreciation courses for Pacific Breeze Winery, Capilano College, Eden West fine foods, the Richmond School District Continuing Education department, the VAWA, the BCAWA as well as for various private functions. He also trains staff and offers cellar evaluations.