I recently attended a media event at Gotham, Vancouver's well-known high-end steakhouse.  I arrived a bit early, which gave me a few minutes to chat with owner Neil Aisenstat, and catch up on what's been happening in his family's restaurant business.
The reason we had been invited was for the launch of an exclusive house wine, a red Meritage, or Bordeaux-styled blend, named 18-six-18.  The wine was created in partnership with Road 13 Winery on the Golden Bench in Oliver, BC.  Road 13 has garnered a lot of attention over the years winning many awards and accolades, including most recently being named Canada's 2018 Winery of the Year by Wine Align National Wine Awards.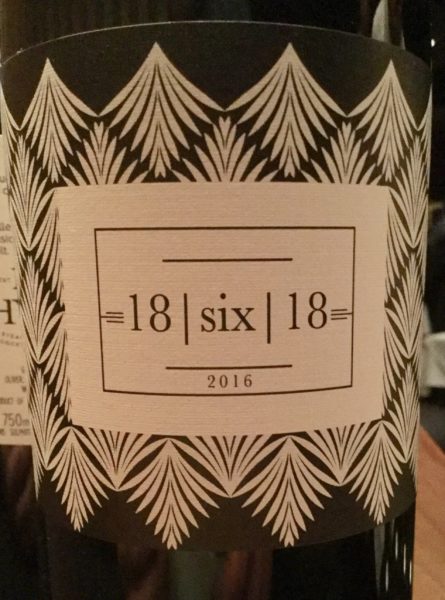 Why the name 18-six-18?  At first glance, it does seem rather odd, but it refers to the date it was created – June 18th, 2018.  A team from Hy's restaurants got together with Road 13 and tasted through several red wines from the 2016 vintage.  After trying several variations, they came up with a blend that they all felt was just right.  The final blend was 64% cabernet sauvignon, 34% merlot, 15% malbec and 5% petit verdot.
2016 was a great vintage to debut this wine. It was a long, dry and warm year which meant that grapes reached perfect ripeness, both in terms if flavour and phenolic ripeness (aromas) and did so early in the year. The wine spent 21 months in  French oak.  The individual components were then blended by the team who understood exactly the foods it would be served with. It was then bottled in August 2018.
Several of the blending team were in attendance at the unveiling, including:
Neil Aisenstat, owner Hy's Restaurants
Megan Buckley, Chief Operation Officer, Hy's Canada
Timothy Butt, Manager/Wine Director Hy's Vancouver
Sam Jonnery, Wine Director Gotham
Steve Schmietenknop, Director Bar and Beverage Programs
Unable to attend, Rene Bousquet, Wine Director Hy's Whistler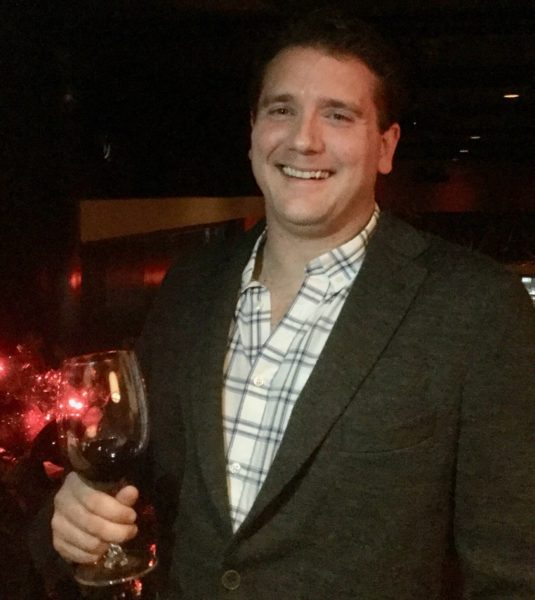 Also present was Joe Luckhurst, Road 13 Proprietor.  Joe told the crowd that he and Jeff Del Nin, his winemaker, were honoured to be chosen by Hy's group for this wine and that he enjoyed working with them to create the final result.  He also mentioned that the best grapes for his big reds are coming from the Blind Creek Vineyard in the Similkameen Valley, where the east – west aligned vines ensure the grapes get excellent sun exposure.  This region is quickly gaining a reputation as one of the best regions in BC for premium red wines.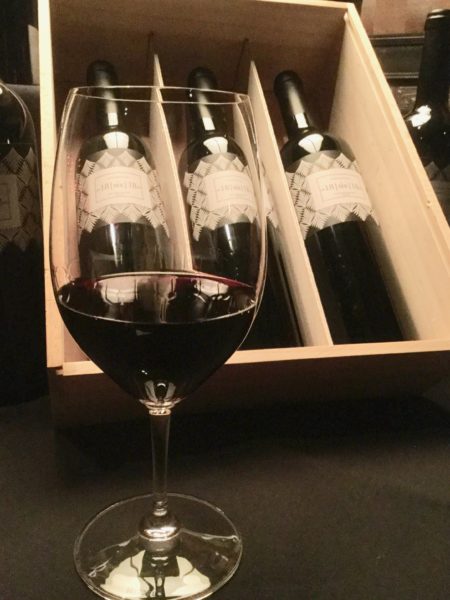 This wine is garnet/black in colour with deep intensity.   The nose is  rich and layered with aromas of dark berries, plum, cassis, earth, vanilla, spice, minerality, dust and a hint of dried herbs.  It is well balanced with smooth ripe tannins.  The flavours echo the nose followed by a medium-long finish.  This wine is a fruit bomb with good structure, which is sure to impress anyone who enjoys a big red, especially when served with the legendary steaks Gotham is famous for.  May I recommend the Porterhouse?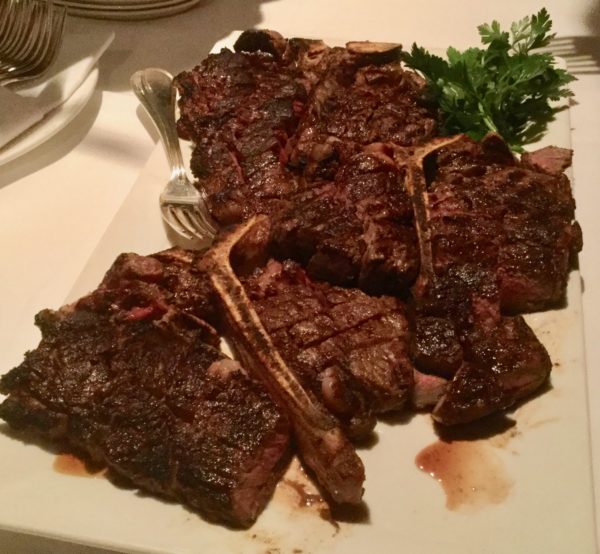 This wine, which will be sold by the glass as well as by the bottle may well sell out prior to the next vintage as only just under 100 cases were made.  As delicious as this wine is, if I had a few bottles of it I'd be tempted to cellar it for another 5-8 years plus. This wine is a keeper.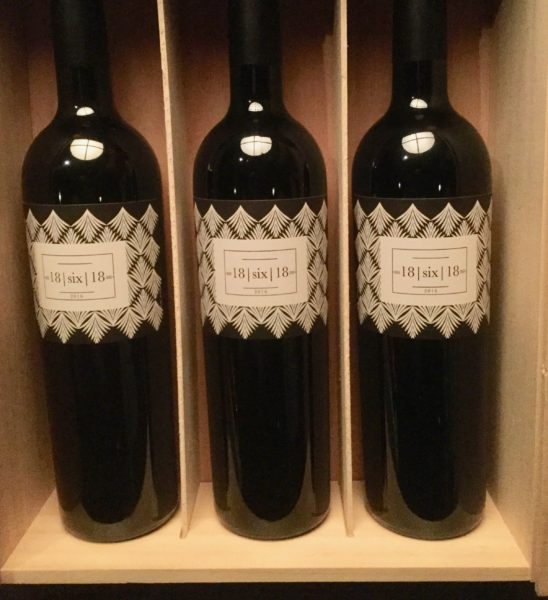 This spring will mark Gotham's 20th anniversary and I expect a lot of this wine will be flowing once people discover how delicious it is.
In BC, you'll find this wine at Hy's Whistler and at Hy's and Gotham in Vancouver.