OMG Cajeta [Kah-he-tah]
CAJETA is a goat's milk caramel spread with centuries of tradition. Its applications are truly endless! Enjoyed the same on toast, as it is in baking, or drizzled over ice cream or cheesecake….whatever your heart desires! Our OMG [Original Mexican Gourmet] Cajeta flavours include: traditional VANILLA, rich ESPRESSO, and decadent RUM.
OMG's Cajeta is made in British Columbia using only the finest ingredients – fresh goat's milk from Chilliwack, BC, white Bacardi rum, and vanilla from Mexico. Rossana and Veronica, the two ladies behind OMG, are both adamant about respecting the original recipe, making sure the tradition of handcrafting this delicious product continues.
Since launching the OMG brand Rossana and Veronica received phenomenal reviews from Yelpers, and have been featured in different local media such as "Top 10 gifts for Foodies" by Global TV and Good Life Vancouver, Mexi-Go! Magazine, Breakfast Television, Vancouver EATS, Shaw Multicultural, and The Love of Food.
What happens when you partner two young entrepreneurs passionate about Mexico and its food?
Rossana Ascencio, a chef dedicated to promoting the flavours of Mexico, and Veronica Rivas, a dynamic PR specialist and all-around communications expert, decide in the Fall of 2013 to launch their line of handcrafted, artisanal products – OMG – Original Mexican Gourmet.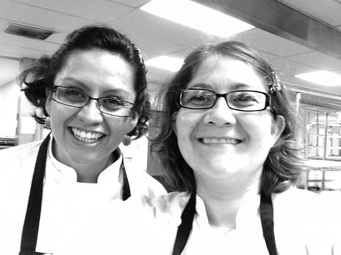 It was simply a natural transition for them. The good friends and business partners are also importers of fine vanilla from Mexico with their Vancouver based company Ceiba Gourmet, and looking for recipes to showcase its amazing quality, flavor and aroma, they turned to their culinary roots for inspiration. Their now signature product, CAJETA, began as something they used for their vanilla commercial demos, but thanks to their customers' amazing feedback, they soon realized they had to begin selling it!
Diving into commercially producing their CAJETA was a simple choice… they both love it! It is a treat they both enjoyed growing up in Mexico, and one they are sure Canadians will fall in love with!
"We believe in reconnecting with food crafted in a traditional, natural and sustainable way"
Rossana Ascencio  Corporate Chef & Managing Partner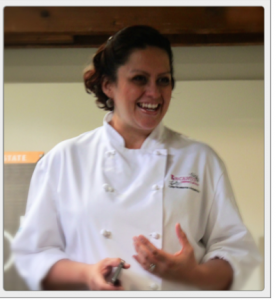 Born in Mexico City, Rossana Ascencio has over ten years of experience promoting and actively sharing the culinary traditions of Mexico. Over this time, her career in Vancouver includes owning an award-winning restaurant, being a regular guest on radio and TV shows, running her company, Encanto Culinary Services, and being a speaker at numerous workshops, conferences, and cooking classes – both private and for the general public. Her passion for the culinary traditions of Mexico is evident to those taking her courses, such as her "Regional Cuisines of Mexico" offered through UBC.
The Mexico Tourism Board is among her prominent clients, catering events and doing numerous presentations for them. In everything she does, Rossana always finds a way to bring together Mexico's culture and gastronomy, and the importance of preserving them.
Aside from her professional culinary training, Rossana has a diverse background, including training as cultural promoter under Mexico's National Council of Arts and Culture. Her ease as a public speaker is supplemented with her experience in television production and hosting.
What she enjoys the most is sharing the cultural and culinary wealth of her motherland, whether it is through a banquet, teaching a class, or doing a presentation, she always does it with a natural enthusiasm and palpable love for Mexico.
Rossana is a well known expert on Mexican food, culture and ingredients in Vancouver. She is the go to expert by local television shows, journalists and the Mexican Tourism Board to feature Mexican cuisine.
Veronica Rivas Communications & Managing Partner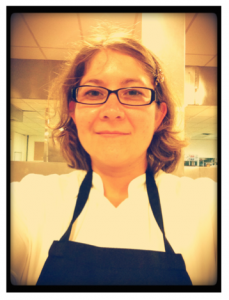 Originally from Bucerias Mexico, Veronica Rivas made Vancouver her home almost 10 years ago. In Mexico she started her professional career as editor while still a full- time student at university. As editor she coordinated the publication of 30 books, 3 bilingual magazines and eventually became an editor at a local newspaper. Nowadays Veronica has an array of clients and accounts as a Public Relations Consultant through Inter-Active PR&M Consulting.
In Vancouver she expanded her career experience to public relations and communications. Over five years she worked for public relations agencies in the US and Canada including Burson-Marsteller, Bluesky Strategy Group, Weber Shandwick and Ibero Communications Group. A significant part of her experience was representing Mexico Tourism Board in Western Canada. In 2010 she was in charge of supervising Mexico's public relations initiatives in the Canadian market.
Veronica has worked to promote responsible and sustainable tourism. When she represented Mexico in Canada she invited journalists and travel agents to witness first hand the positive impact of working with tourism destinations and companies that do their part to preserve the environment and are socially responsible.
Some of Veronica's clients include Generation Communications, Immedia PR, Elettra Communications, Roundhouse, Mexico Tourism Board, Mexi-Go!, Government of Canada, and TechBA Vancouver, among others. She is currently studying a Sustainable Community Development program at Simon Fraser University.
Veronica is an avid city gardener, trying to master the art of making bread and urban composting from her apartment building.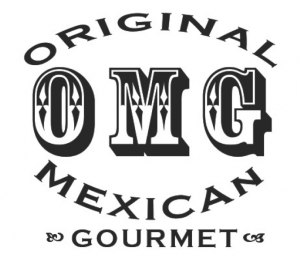 1107-1330 Pendrell St. Vancouver, BC