This is the time of year for celebrations of many sorts and toasting with a flute of sparkling wine is a long time tradition. These days you have an amazing selection of bubbly wines to choose from when raising a glass.
Cava – great value with lower priced traditional method bubbly from Spain
Champagne – this is what it is all about. However, some people might not be aware, this is a copyrighted name and any sparkling wine, not made in this region of France, may NOT be called Champagne. Always popular, (and expensive) Champagne has a long colourful history and is famous for good reason.
Crémant – less fizzy French wines, not made in Champagne
Prosecco – a popular low cost alternative to traditional Champagne
Sekt – an easy drinking fruity quaff made from Riesling or other grapes
Sparkling Wine – new world wines. BC offers a wide range of delicious bubbly.
Vin Mousseau – French sparkling wines made outside of Champagne
Admittedly, I am a fan of almost all sparkling wines, though I tend not to like the most expensive champagnes as they tend to be too yeasty for me and I am not a fan of mushrooms. I also believe a glass of bubbly is always a good idea and not one that should be relegated to special occasions only. One like-minded friend likes to soak in the tub with a nicely chilled half bottle. Delightful! That said, I am also a cheerleader for BC wines and we have so many good ones to choose from. So think local and chose a BC bubble. Look for examples from 8th Generation, Bella, Blue Mountain, Giantshead, Gray Monk, Haywire, Orofino, Perseus, Road 13, Robin Ridge, See Ya Later, Sperling, Stoneboat, Sumac Ridge, Summerhill, and The View among others.
So whether you say "Cheers, To Your Health, Santé, Salud, Saluti, Prost, or Skål, enjoy!"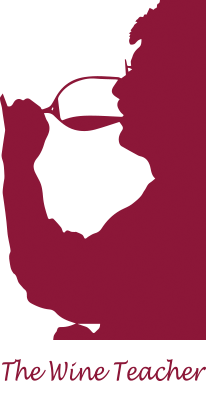 Sam, The Wine Teacher, has been an educator, a home winemaker, a wine judge for too many years to count and is the former Guild Master of the BC Guild of Wine Judges. He has offered wine education and appreciation courses for Pacific Breeze Winery, Capilano College, Eden West fine foods, the Richmond School District Continuing Education department, the VAWA, the BCAWA as well as for various private functions. He also trains staff and offers cellar evaluations.